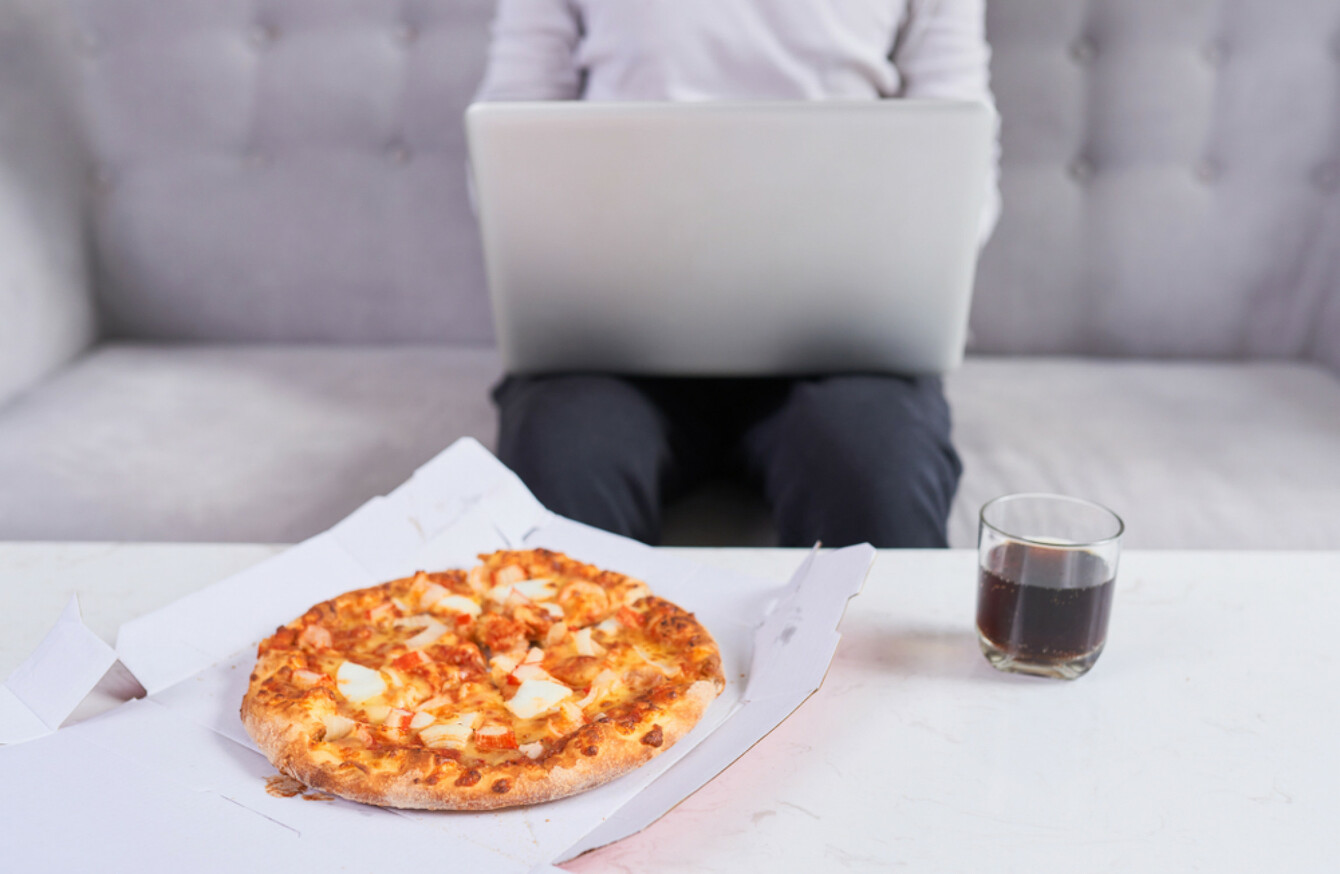 Image: Shutterstock/Makistock
Image: Shutterstock/Makistock
WAS YOUR LAST MEAL a little lacklustre? If you struggle with the quality of your diet, you're not alone. According to the World Health Organisation, two-thirds of Irish adults are overweight and a quarter are obese.
So, where is it all going wrong for us? Well, that's exactly what we wanted to find out in the second installment of The Health Check with Irish Life Health, where we asked you to give us a picture of your diet habits.
And the results certainly provide food for thought – while readers rated their diet satisfaction at 5.8/10, they ranked following a balanced diet as a 7.7/10 in importance. Getting 10-a-day didn't seem very achievable to them and the majority said that stress impacted their diet. 
Luckily, there's help at hand. Read on to see what two dietary experts had to say about the results and what we should do about them.
Generation misinformation
The fact that readers rated their diet satisfaction under 6/10 was a surprise for dietician Orla Walsh who said that it didn't reflect the fact that two thirds of us are overweight. What it did reflect however, was confusion around nutrition: 
There's so much knowledge out there now but with that comes misinformation. There are so many nutrition myths that confuse people as to what a healthy diet is.
Public health nutritionist Gaye Godkin agrees, "Religion is the dying institute and food has taken over – people are worshipping at food altars." These 'altars' Godkin describes as the likes of ketogenic, paleo and vegan diets.
Whether they are for ethical/lifestyle reasons or purely for weight loss, with these she warns "one man's meat is another man's poison" and that "one size doesn't fit all". Godkin is currently treating three different women with "serious gut health problems" who had been following paleo diets, for example.
Fortunately, both experts agree that improving your diet in a healthy way is a lot more simple. And from readers' ratings, a balanced diet is important – averaging a 7.7/10. But not as important as it should be, says Walsh:
I'm so surprised that that figure isn't high enough! Eating a balanced diet is a 10/10 in importance. Nutrition affects every single function in the body, there's nothing it doesn't affect. 
Walsh goes as far to say that "most people have no idea how well their body is designed to function." She lists signs of malfunction as having unsustained energy levels, being over or underweight, carrying too much fat or having low muscle mass.
Gut function can also be a huge sign of an unsuitable diet, causing things like constipation, diarrhoea, nausea, gas, indigestion and heartburn: "Food is the thing that passes through our gut everyday and if it isn't right, your gut will malfunction."
Eating your greens
When it comes to nutrients, our readers struggled to reach the now-recommended 10 pieces of fruit and vegetables a day, only rating it 5.1/10 in achievability. And neuroplasticity, or reworking your brain here is key, says Walsh, who says that the recommendation was always 'at least five', people just "forgot to listen to the at least":

By building new habits you can build new brain processes – you need to have two fruit or veg at every meal. These should ideally make up half of your meal. Soon, you'll expect your meals to be colourful.
For example, Walsh says that if you're having eggs, add mushroom and tomato; if it's porridge, add bananas and blueberries; for a sandwich add peppers and cherry tomatoes. "Put fruit and veg in first so there's enough room and they don't become just a garnish."
Similarly, Godkin alerts the importance of soluble fibre (you'll find it in the likes of oats, millet, root vegetables, celeriac, parsnips and carrots). This she says will keep you full, slow the release of glucose from food, block the absorption of bad fats across the gut wall and feed your microflora. It's also something that she says we are "acutely lacking":
Some 83% of Irish people do not get enough fibre in their diet.
It could be just one indicator of what awaits for the next generation, as we'll learn below.
Feeding a family
In 2018, one in ten Irish children are obese and it's something that worried our readers – they ranked worry for the next generation's weight as 6.9/10 and the majority felt that parents should be punished for not providing an adequate diet for their kids.
Godkin feels that the next generation struggles with a snacking problem: "Stop snacking, eating late and allowing kids to eat cereal at night." Godkin urges parents to pack their kids' plates full of vegetables, sit down with them and eat vegetables with them.
And helping them to avoid sugar is key: "Kids should only drink milk or water." Walsh says that some squash brands contains one teaspoon of sugar per serving – 'juice drinks' can contain up to 10 teaspoons of sugar per serving. But the worst offenders can hide on our breakfast table.
The most important meal of the day
You told us that on average, you tend to eat breakfast 76% of the time. The majority said they would check their food for hidden sugars, post-Sugar Tax. It's a really good sign, says Walsh: "That figure doesn't surprise me – there's a lot of positive research showing the benefit of sugar tax in other countries both on obesity and consumption of sugar."
But it's important not to let things slip at breakfast, reminds Walsh:
A lot of people make toast with butter and jam or honey. If you've ever made bread and cake, the only difference is that cake has more fat and sugar and with these additions, you're turning your bread into cake.
Similarly, Walsh says that "a lot of cereals contain so much sugar that they belong in the confectionery aisle". She advises that you should be seeking out less than five grams of sugar per 100 grams and at least six grams of fibre per 100 grams. "Healthy choices include porridge, unsweetened muesli, Shredded Wheat and Weetabix."   
The strain of stress-eating
Many readers admitted that when their stress levels are high, their eating habits will change (7.1/10). It's a figure that reflects what Walsh encounters regularly with clients:
Stress is a big factor in intake. It goes back to what we're taught as children – if we're rewarded with food, you will develop that habit through life. 
However we can retrain our brains, says Walsh, who encourages clients to look past food for reward or self-comfort.
These are different for everyone and it's "important that people make their own lists" but it can include beauty treatments, going for walks, practicing mindfulness, watching 'trashy TV', listening to music, reading a book, having a bath, lighting candles, doing exercise or going to bed early.
If you learn new habits that work for you, you can reduce the amount of food you use for comfort.
Over the next few months as part of The Health Check, we'll be capturing a snapshot of our health as a nation with Irish Life Health. We'll be compiling anonymous, real-time ratings and talking to experts about the results and what they mean for our health. We know Irish Life. We are Irish Life Health.