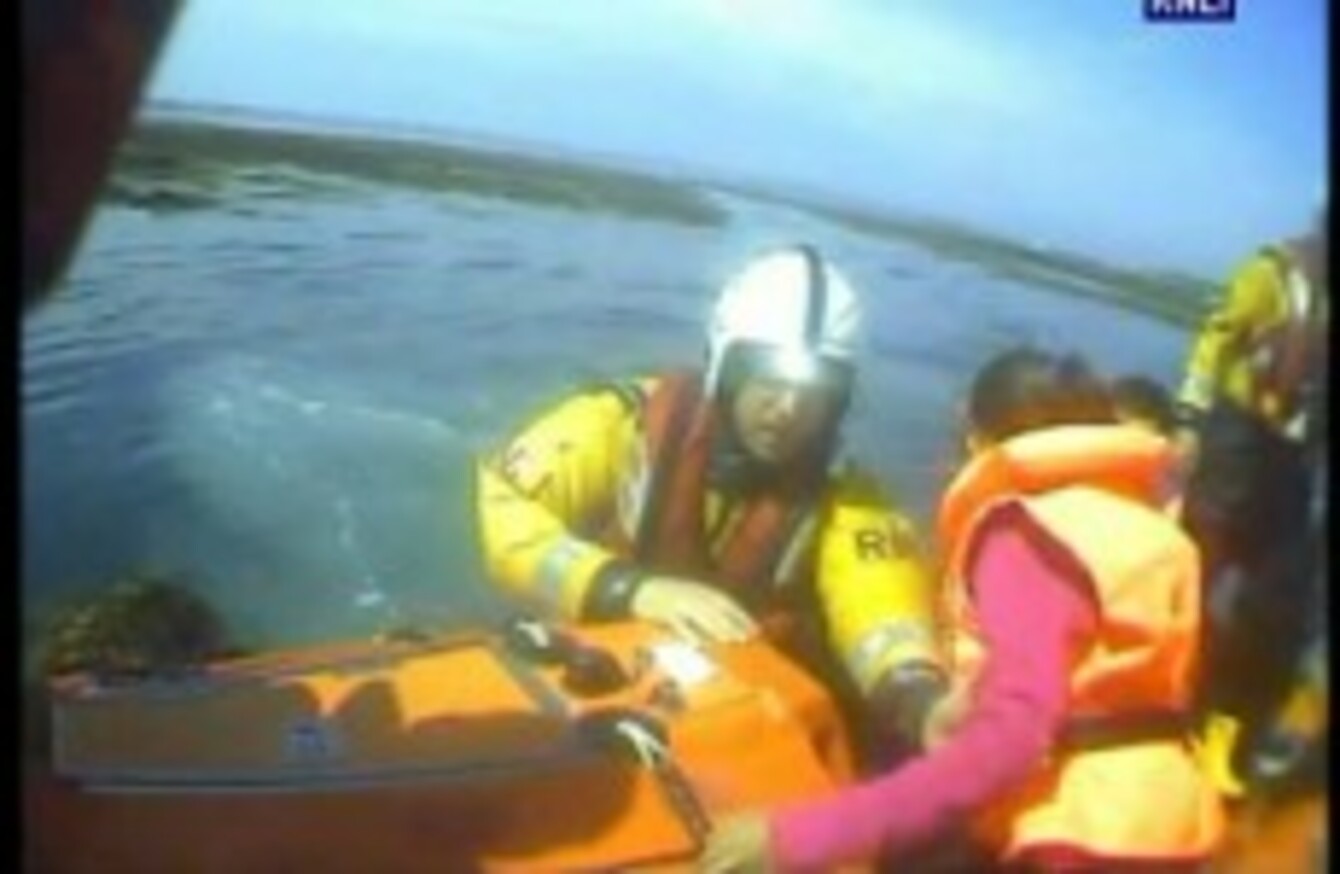 Image: Howth via RNLI
Image: Howth via RNLI
THE COAST GUARD rescued four people today who were onboard a sinking boat.
A member of the public called the coast guard reporting the incident at 12.17 this afternoon.
The crew then headed to the boat on the east side off Ireland's Eye, Howth.
The lifeboat was on scene in minutes.
The casualties had managed to leave their boat, which was beginning to become submerged and climb onto nearby rocks.
The volunteer lifeboat crew immediately transferred the four people off the rocks and onto the lifeboat and put two of their own crew onto the stricken vessel to see if they could prevent it sinking.
The lifeboat returned to Howth harbour with the four people safely onboard and returned to the two lifeboat crew on the sinking vessel minutes later.
However, the condition of the vessel had worsened and the two lifeboat crew onboard were unable to bail the water out.
They had to quickly abandon the boat and swim the short distance back to shore as it had started to sink beneath them.
The vessel was then quickly towed back to land due to a concern that it would cause a hazard if left abandoned in the area.
Commenting on the callout Howth RNLI lifeboat crewmember Ian Sheridan said; 'The good weather has brought an increase in the amount of people taking to the water. Thankfully conditions were calm and the four people involved in today's callout were all wearing personal floatation devices.
Before taking to the water there are things that people can do to ensure they stay safe or that can give them time if something goes wrong. They should always wear a lifejacket, carry a means of calling for assistance and check the engine and fuel before setting off.
"They should also tell others where they are going and what time they expect to return. In the event of an emergency on the water we would advise that people always dial 999 or 112 and ask for help."