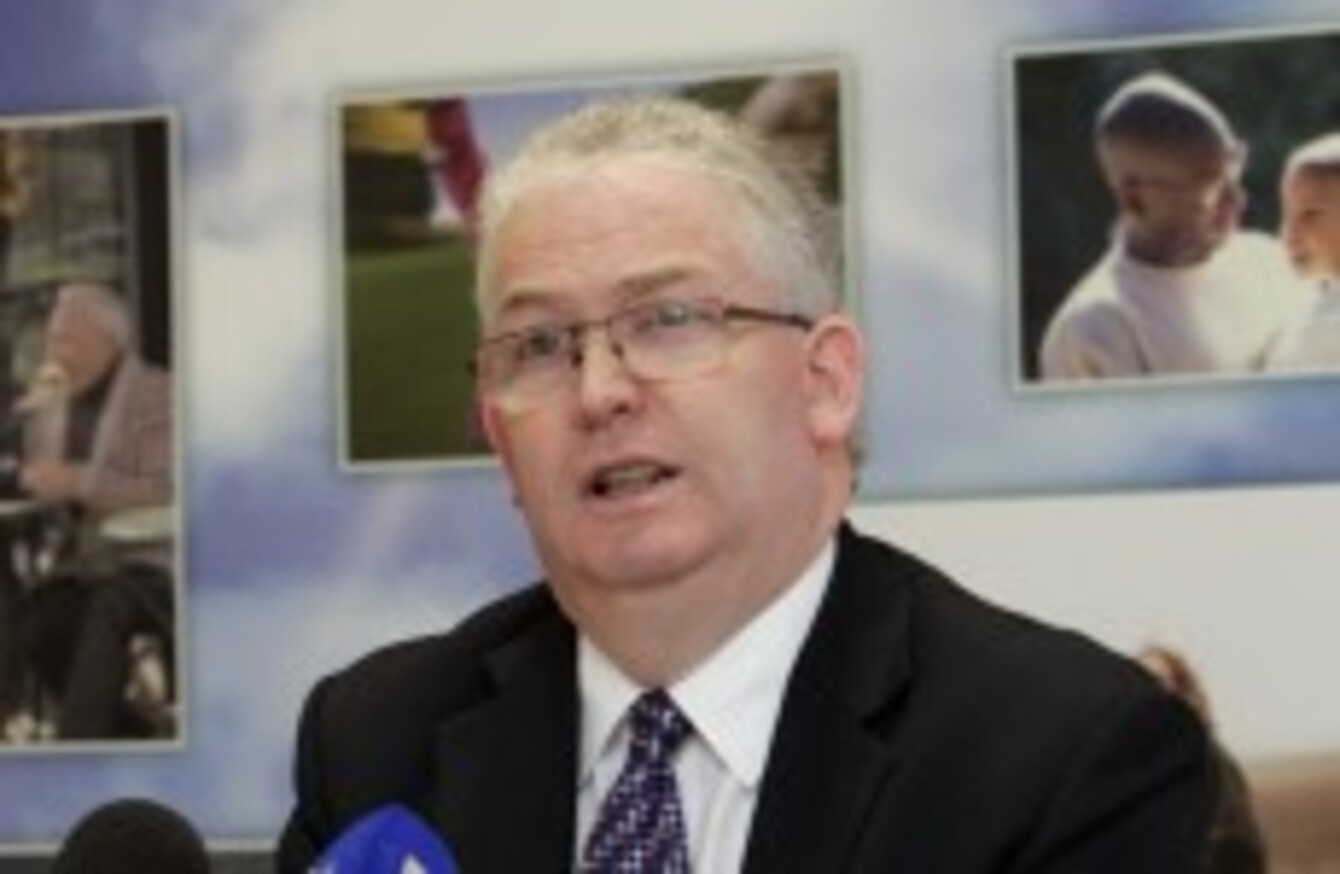 HSE director general Tony O'Brien
Image: Mark Stedman/Photocall Ireland
HSE director general Tony O'Brien
Image: Mark Stedman/Photocall Ireland
THE TWO MAIN opposition parties have criticised the government after it emerged that the text of the HSE Service Plan was altered the day before it was published.
A story in today's Sunday Business Post reports "last minute" changes to the text of the executive's spending plans for 2014 which contain €619 million in cuts.
The story says that the text of the plan was changed from "it will not be possible" to meet all of "the growing demands" placed on the health service next year to "it will be very challenging" to meet those demands.
Speaking on RTÉ's This Week programme earlier, the HSE director general Tony O'Brien confirmed that Cabinet discussions about the Service Plan on Tuesday "changed the context in which the service plan was to be approved".
"Minister [James] Reilly contacted me after the Cabinet, told me about the decisions, we discussed the changes that might be necessary in order to reflect those changes," he said. "I proposed the changes, he agreed them, and the plan was published."
A spokesman for Reilly said that "the changes to the language of the Service Plan were made possible by virtue of what was approved at Cabinet last Tuesday.
"The Cabinet decided that Health would receive an extra €47 million – €46m from Social Protection, €1m from elsewhere – and approved a budget management strategy that informed the final draft of the Service Plan."
'Extraordinary'
But opposition parties slammed the news today, with Fianna Fáil's health spokesperson expressing outrage at the "extraordinary" report from Pat Leahy in the Business Post.
"Coming just a week after it emerged that the scale of the deficit this year was much greater than the figure outlined in the Dáil by Minister Reilly, this raises serious questions about the accuracy of what people are being told about our health services," the Cork North-Central TD said.
Kelleher said that by "forcing the presentation" of the plan to be changed "for political purposes" the government had implicated senior executives in the HSE.
But O'Brien told RTÉ that the situation was "nowhere near as dramatic" as claimed and said that the Service Plan was changed to "reflect decisions that were made", distancing himself from claims that anyone threatened to resign during the process.
"It seems every time anyone says anything in health about anything there's a suggestion we've all threatened to resign whether that's me or Ministers," he said. "I'm not aware of anyone having threatened to resign."
Sinn Féin's health spokesperson Caoimhghín Ó Caoláin said that Reilly had "sanitised" the presentation of the HSE's spending plans and said that the funding plans "now have zero credibility".