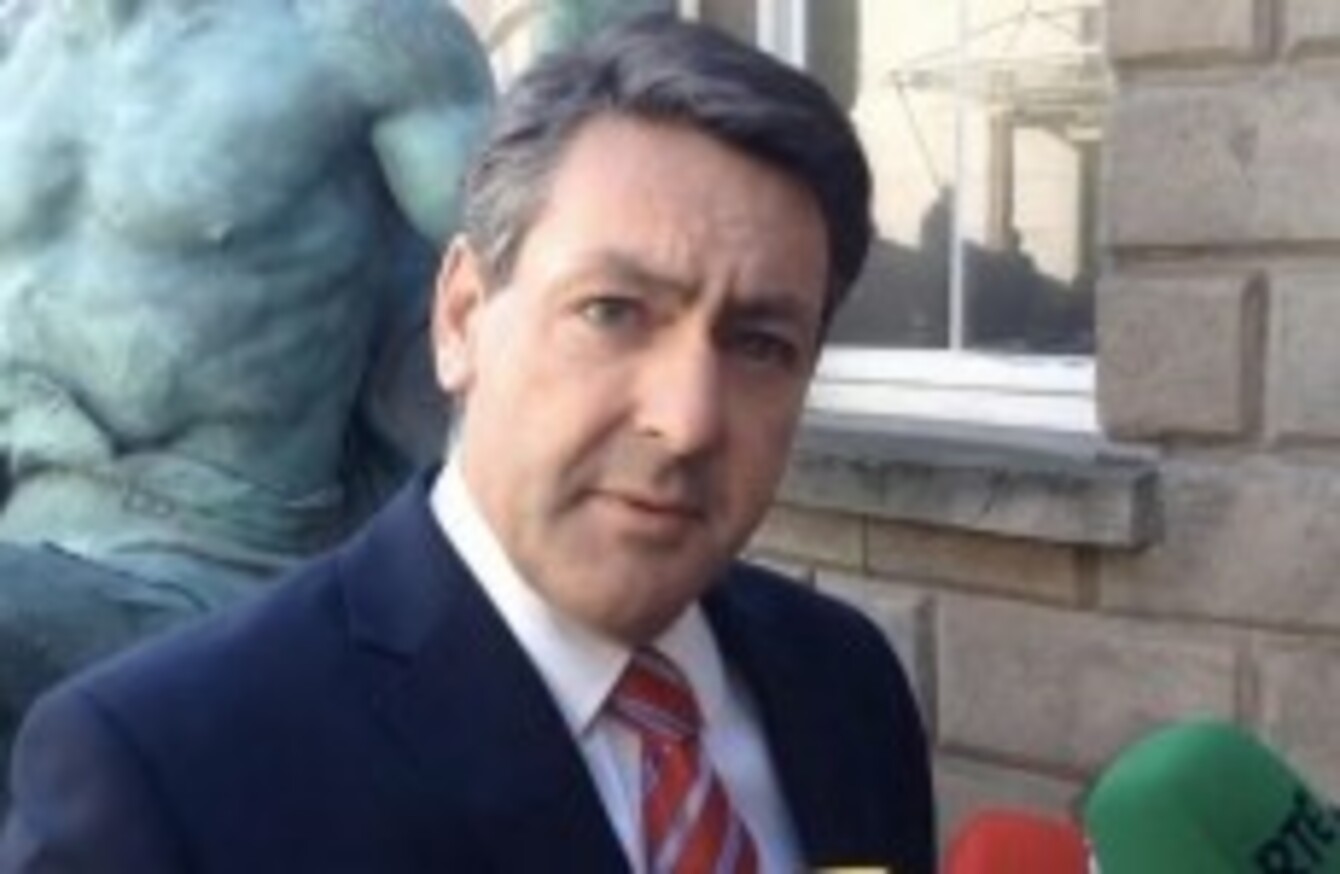 Fianna Fáil health spokesperson Billy Kelleher
Image: Hugh O'Connell via TheJournal.ie
Fianna Fáil health spokesperson Billy Kelleher
Image: Hugh O'Connell via TheJournal.ie
FIANNA FÁIL HAS criticised the government for shortening debate on the HSE National Service Plan in the Dáil this week.
Six hours of debate had originally been scheduled for the controversial National Service Plan this week, but Fianna Fáil's decision to table a private members' motion on the issue has led to the government scrapping plans for its own statements and instead allow the opposition party motion.
Fianna Fáil's private members' motion says the HSE spending plans are "inadequate" and will be debated tonight and tomorrow night for a total of three hours.
Government chief whip Paul Kehoe said this was normal procedure in that a Dáil motion takes precedence over statements. He said he would have "no problem" holding a debate in the future on the HSE Service Plan, which implements €619 million in cuts to the health service this year.
However, Fianna Fáil's health spokesperson Billy Kelleher reacted angrily to the move last night, saying in a statement: "In my 21 years in Leinster House I cannot remember anything like this happening before.
"The Health Service Plan will have profound consequences for the health service and those who rely on it all over the country over the course of the next year. We have already had senior health professionals from different quarters issue stark warnings about the impact that the proposed cuts will have on patient safety. "
He accused the Health Minister James Reilly of pulling "a simple administrative stroke" and not being "bothered" to listen to debate on the plan. A spokesperson for the Minister did not return a request for comment.
Cork North Central TD Kelleher told TheJournal.ie: "Deputies from all sides of the house will have very little time to contribute. It is contemptuous, they obviously see parliament as an endurance, as a nuisance."
But Kehoe, a Fine Gael TD for Wexford, said that the opposition whips were told last week that there would be statements on the HSE plan scheduled by government, but that Fianna Fáil went ahead with its private members' business anyway.
"Since I have been in the Dáil there's been precedent in that a motion always takes precedence over statements and this is exactly what's happening here," he explained.
"Fianna Fáil are long enough around implementing this, it is the very same rules as they had in government and it happened to us on numerous occasions [in opposition]."
Kehoe could not give a firm date on when further statements on the HSE Service Plan might be scheduled in the coming weeks, saying there are already plans for statements on the outcome of the failed Haass talks in Northern Ireland, the findings of the Smithwick Tribunal and The Disappeared.