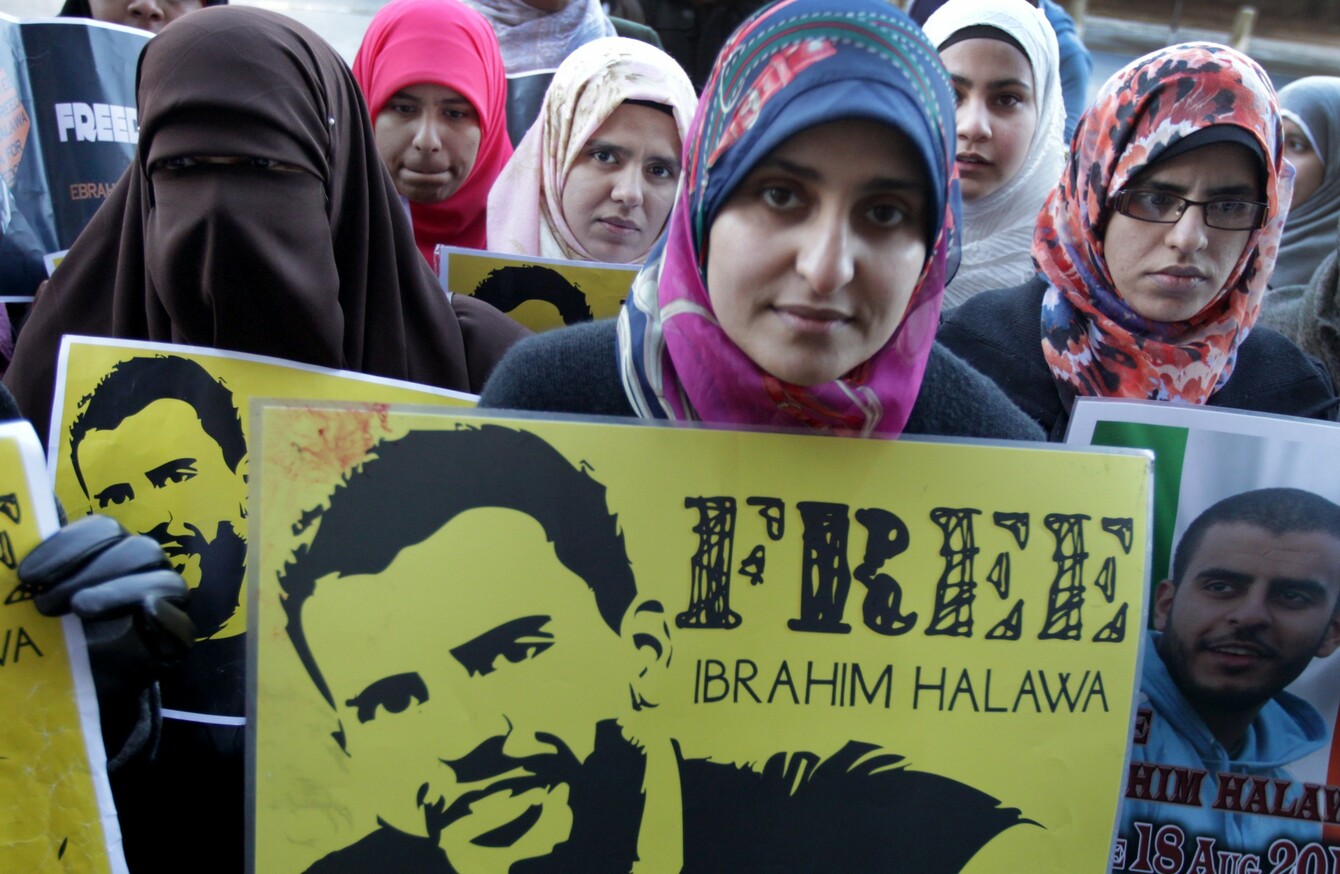 Image: Mark Stedman
Image: Mark Stedman
CEANN COMHAIRLE SEAN O'Fearghail has said diplomatic relations between Ireland and Egypt depend on the outcome of Ibrahim Halawa's incarceration.
O Fearghail is one of eight TDs making the journey to Cairo today to discuss the Irish citizen's detention as well as trade issues.
And speaking on RTÉ's Morning Ireland today, he said Halawa's case will be brought up at every opportunity during the visit.
There will be meetings with the Egyptian president, Abdel Fattah El Sissi, the speaker of the Egyptian parliament, their trade minister among others.
O Fearghail said: "At each of those meetings we will be talking about the Ibrahim Halawa issue and seeking to have it resolved. On Tuesday, we hope to meet directly with Ibrahim and hear from him the story of his three-year incarceration."
Halawa and his three sisters were arrested and detained after being caught up in a protest against the sitting president's removal from power. His sisters were released from prison in November, 2013.
'Like a stone in our shoe'
Amnesty International said it had conducted a thorough review of the prosecution evidence and concluded that Ibrahim could not have committed the violent crimes with which he has been charged.
The Ceann Comhairle described the detention of Halawa as an impediment to fostering good relations between the two countries. The Fianna Fáíl member said "it's like the stone in our shoe of building relations".
He added: "The key point here is this that he is a young Irish citizen, a person who was a child in Irish law at the time the events occurred in Cairo, and three-and-a-half years is an inordinate amount of time for him to have been in jail without going before the courts, and we will be highlighting that to the Egyptian authorities at every opportunity.
I think it will be clear to anybody we meet that the full fruition of relations between our countries will depend on the satisfactory outcome to the Ibrahim Halawa issue.