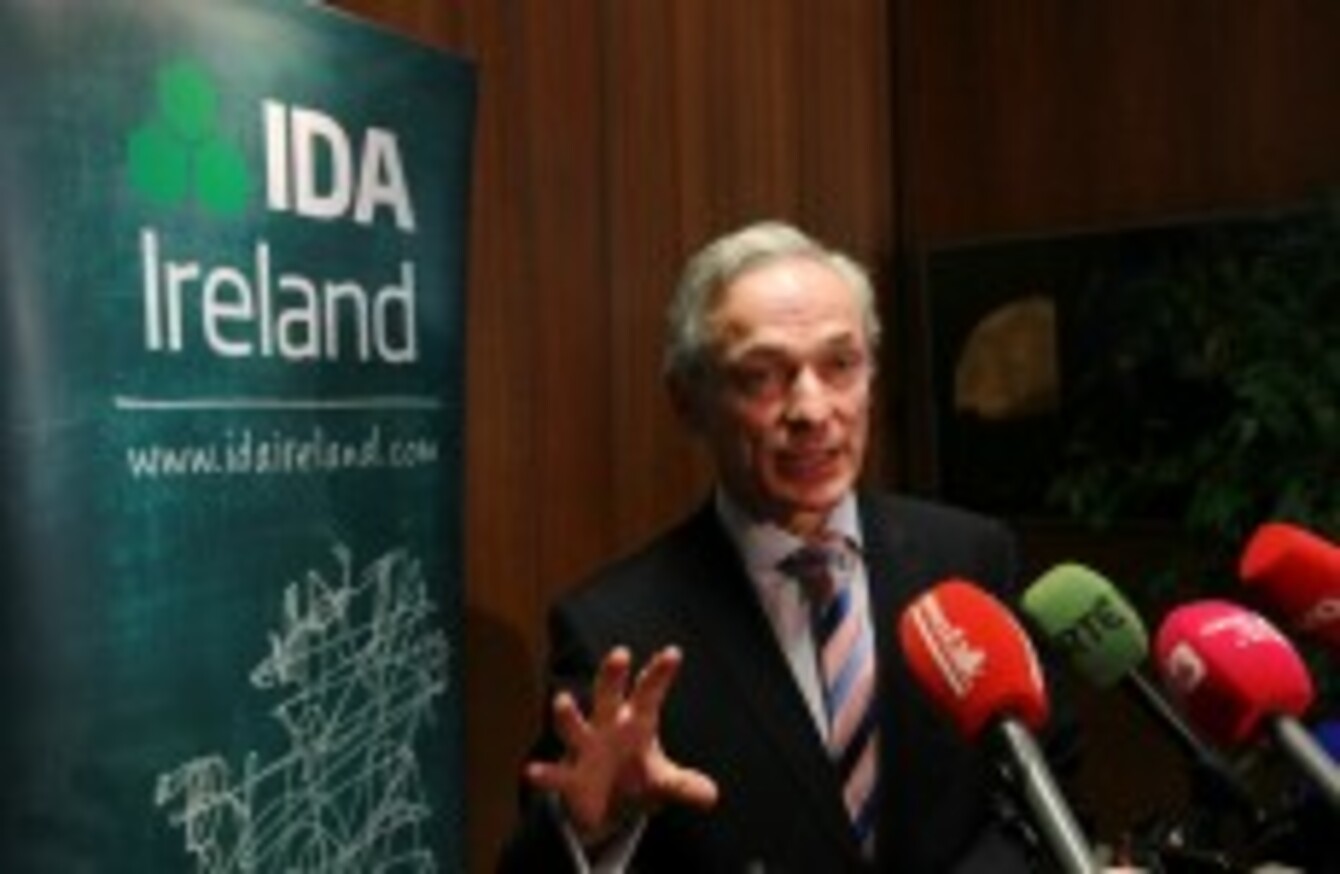 Image: Sam Boal/Photocall Ireland
Image: Sam Boal/Photocall Ireland
IDA IRELAND HAS announced plans to build two new advanced technology buildings in the midlands and the south east.
The total investment across the projects is thought to be around the €8 million mark.
The two developments will be located in Athlone and Waterford, and are part of a strategy to attract jobs to parts of the country that are struggling to recover from the recession.
Commenting on the announcement, Minister for Jobs, Enterprise and Innovation Richard Bruton said:
Some areas suffered worse than others from the employment collapse we saw between 2008-2010, and this Government is determined to support a balanced jobs recovery across different parts of the country.
As reported by TheJournal.ie last year, the percentage of IDA Clients setting up outside Dublin or Cork has fallen for the last three years in a row.
Local Labour TD Ciara Conway said that the news shows the government is not "all about Dublin centred investment".
IDA returns to property game
It is the first time that the IDA has stepped in to fund and manage the construction of property since the early 1980s.
IDA Ireland chief executive Barry O'Leary said that his agency had been forced to step up to the plate due to an absence of private capital for the projects.
"IDA's direct intervention to construct these buildings is due to the absence of private funding available to do so."
The Athlone and Waterford buildings will be constructed by Kilcawley Building & Civil Engineering and Walls Construction respectively.
The announcement was welcomed by Property Indsutry Ireland director Dr Peter Stafford.
"As project financing is still limited, the supply of new accommodation remains subdued, lowering vacancy rates and increasing rents. Today's announcement…is a sensible way to resolve shortages on a programmed and co-ordinated way."
He warned, however, that a shortage of large-scale, high quality office accommodation in Dublin will "soon become acute".