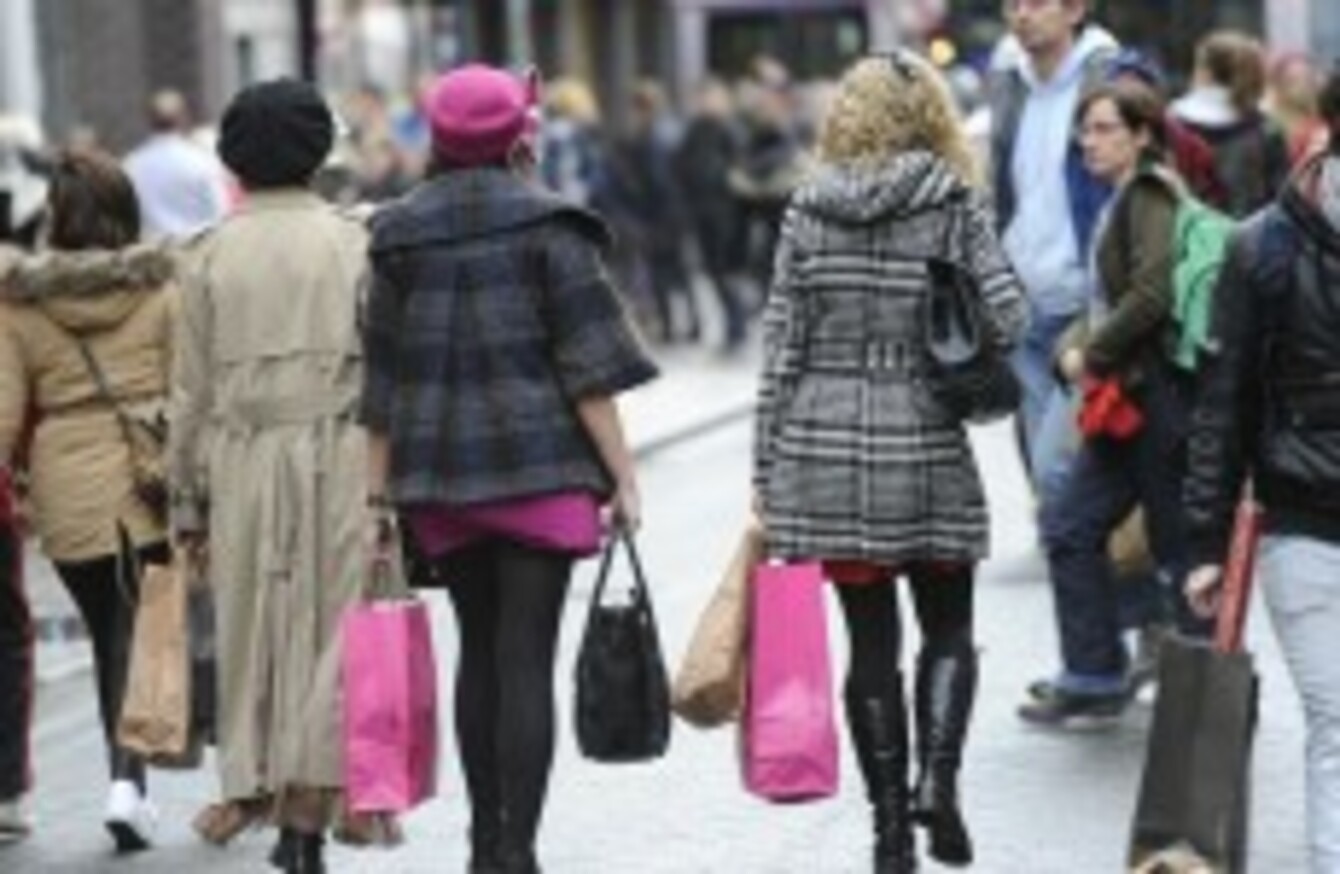 Image: Photocall Ireland
Image: Photocall Ireland
INFLATION WAS LOW but prices remained high in Ireland between 2007 – 2011.
That is according to the latest Central Statistics Office figures on Ireland's progress during those years. Its findings show that Ireland was the fifth most expensive EU state in 2011, after Denmark, Sweden, Finland and Luxembourg, with prices 17 per cent above the EU average.
However this represents a considerable improvement on 2008, when Irish prices were the second highest in the EU.
Here are some further findings from the report:
Economy
The GDP growth rate was 1.4 per cent in 2011, while the public balance deficit was 13.1 per cent of GDP, the largest of any EU member state. In 2010, it was 31.2 per cent.
Government debt increased substantially to 108.2 per cent of GDP in 2011, the third highest debt/GDP ratio in the EU.
Employment

The employment rate (for those aged 15-64) in Ireland rose from 65.2 per cent in 2002 to 69.2 per cent in 2007, but fell to 59.1 per cent by 2012.
Social cohesion
In 2010, 6.2 per cent of the population were in consistent poverty. This was an increase on 2009′s level of 5.5 per cent.
Voter turnout at Dáil elections declined from over 76 per cent in the 1970s to less than 63 per cent in 2002, before increasing to nearly 70 per cent in February 2011.
Education
In 2011, 46.3 per cent of the population aged 25-34 had completed third level education, the third highest rate across the EU.
The proportion of the Irish population aged 18-24 who left school with at most lower secondary education was 10.6 per cent in 2011. The EU average was 13.5 per cent.
Health
Current public expenditure on health care in Ireland averaged €3,219 per person in 2010 (at constant 2011 prices), an increase of close to a third on 2001.
Life expectancy at birth in Ireland in 2010, as calculated by Eurostat, is 78.7 years for males and 83.2 years for females, above the EU averages.
Population
Ireland had the highest percentage increase in population between 2001 and 2011 in the EU. The rate of natural increase of the population in Ireland was 10.4 per 1,000 in 2010 compared with an EU average of only 1.0.
Ireland had the highest fertility rate in the EU in 2010 at 2.07; the EU average was 1.59.
The divorce rate in Ireland was 0.7 divorces per 1,000 population in 2010, the lowest rate in the EU
Housing
The number of dwelling units built increased sharply, peaking at almost 90,000 in 2006 before collapsing to 10,480 in 2011, below the level in 1970.
The average value of a new housing loan in Ireland rose from €114,800 in 2001 to €270,200 in 2008, before dropping to €206,700 in 2010.
Crime
The number of kidnapping and related offences increased by over 40 per cent between 2005-2011.
The number of weapons and explosives offences increased by over a third, while controlled drug offences increased by just under a third.
However, the number of murders/manslaughters in Ireland decreased from its peak of 84 in 2007 to 44 in 2011.
Environment
Ireland's greenhouse gas emissions were at 110 per cent of 1990 levels in 2010, lower than the Kyoto 2008-2012 target.
The percentage of waste recovered in Ireland rose to 38 per cent in 2010, and 53 per cent of waste was landfilled.