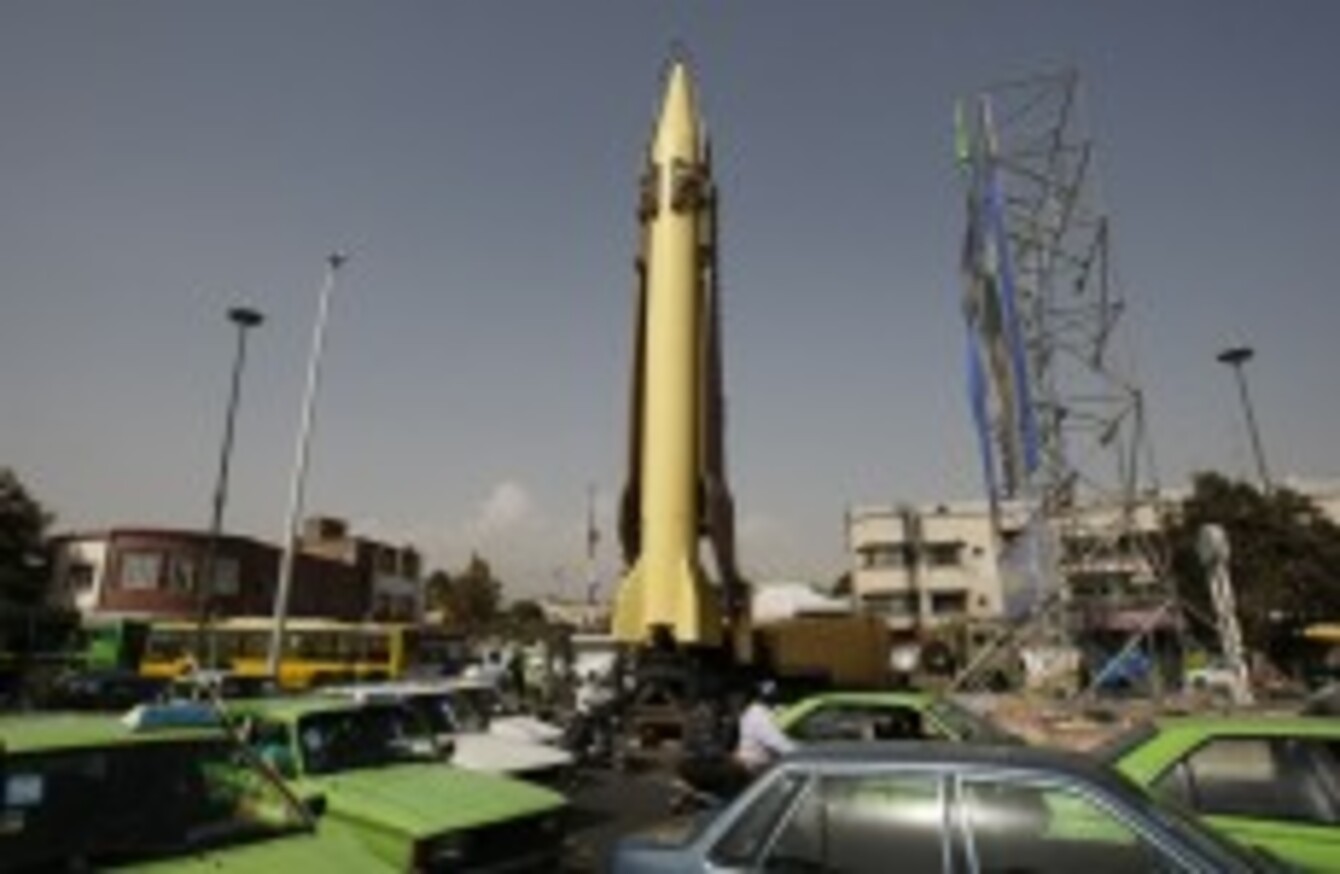 A Shahab-3 ballistic missile which is displayed by the Iranian Revolutionary Guard in Tehran
Image: Vahid Salemi/AP/Press Association Images
A Shahab-3 ballistic missile which is displayed by the Iranian Revolutionary Guard in Tehran
Image: Vahid Salemi/AP/Press Association Images
Updated, 4.49pm
A SENIOR MILITARY figure in Iran has warned that the country may mount a pre-emptive strike on another country if it feels its interests are in peril.
The statement, widely intepreted as a warning to Israel and the US, will further ratchet up tensions amid renewed speculation in the West over Iran's nuclear ambitions.
"If we feel our enemies want to endanger Iran's national interests, and want to decide to do that, we will act without waiting for their actions," Mohammed Hejazi, deputy head of the Iranian armed forces, told the state news agency according to the BBC.
Last weekend the Guardian reported that some US officials believe there will be "no option" but for the US or Israel to launch a strike against Iran to prevent it fulfilling its nuclear agenda – with action this year a possibility.
But Iran has repeatedly warned of the consequences of such a move. According to CNN, in November the country's Supreme Leader Ayatollah Ali Khamenei said:
Anyone who harbours any thought of invading the Islamic Republic of Iran – or even if the thought crosses their mind – should be prepared to receive strong blows and the steel fists of the military [...] backed by the entire Iranian nation.
This afternoon, Khamenei again denied that Iran was pursuing nuclear weaponry. Messages on his official Twitter account stressed that the country was following "the path of scientific progress" but added:
This week, Iran warned that it may refuse to sell oil to any EU countries that continue "hostile acts" against it, potentially pushing global prices even higher. The EU has introduced sanctions against the country, alongside the US.