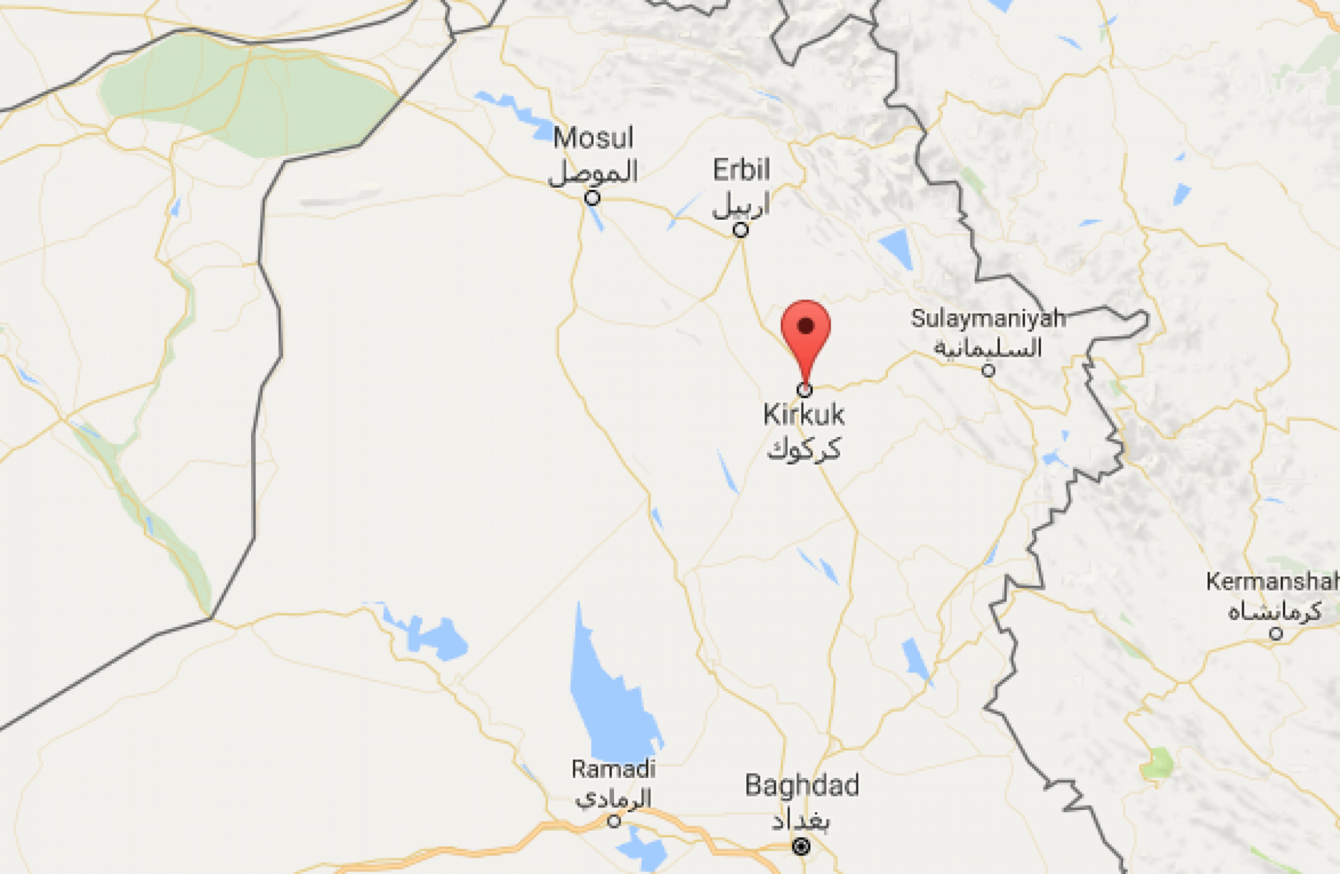 GUNMEN WEARING SUICIDE vests have attacked government targets in the Kurdish-controlled city of Kirkuk and killed 16 at an Iranian-run construction site further north, as troops advance on jihadist bastion Mosul.
There was no immediate claim for the attacks but nearly all such raids have been carried out by the Islamic State group, which is attempting to defend its last major Iraqi stronghold against a massive military offensive.
In one attack, three bombers infiltrated a power plant being built by an Iranian company near Dibis, a town about 40 kilometres northwest of Kirkuk, the mayor said.
"Three suicide bombers attacked the power plant at around 6am, killing 12 Iraqi administrators and engineers and four Iranian technicians," Dibis mayor Abdullah Nureddin al-Salehi told AFP.
A police lieutenant colonel confirmed the casualty toll.
The mayor said the attack led to clashes with security forces, who managed to kill one of the bombers before he detonated his vest.
The other two blew themselves up once they were surrounded, he said.
Suicide bombers 
Hours earlier, a commando of suicide bombers armed with rifles attacked multiple locations in Kirkuk, an ethnically  divided city 240km north of Baghdad, security sources said.
A Kurdish intelligence officer said four suicide bombers attacked the main police headquarters in the city at around 3am.
"The security forces managed to shoot one of them dead, the other three blew themselves up," he said.
Several other targets in the south of the city were attacked by what the officer said were members of IS, sparking clashes with security forces that were still ongoing five hours later.
A Kirkuk official told AFP that a total curfew was slapped on the city.