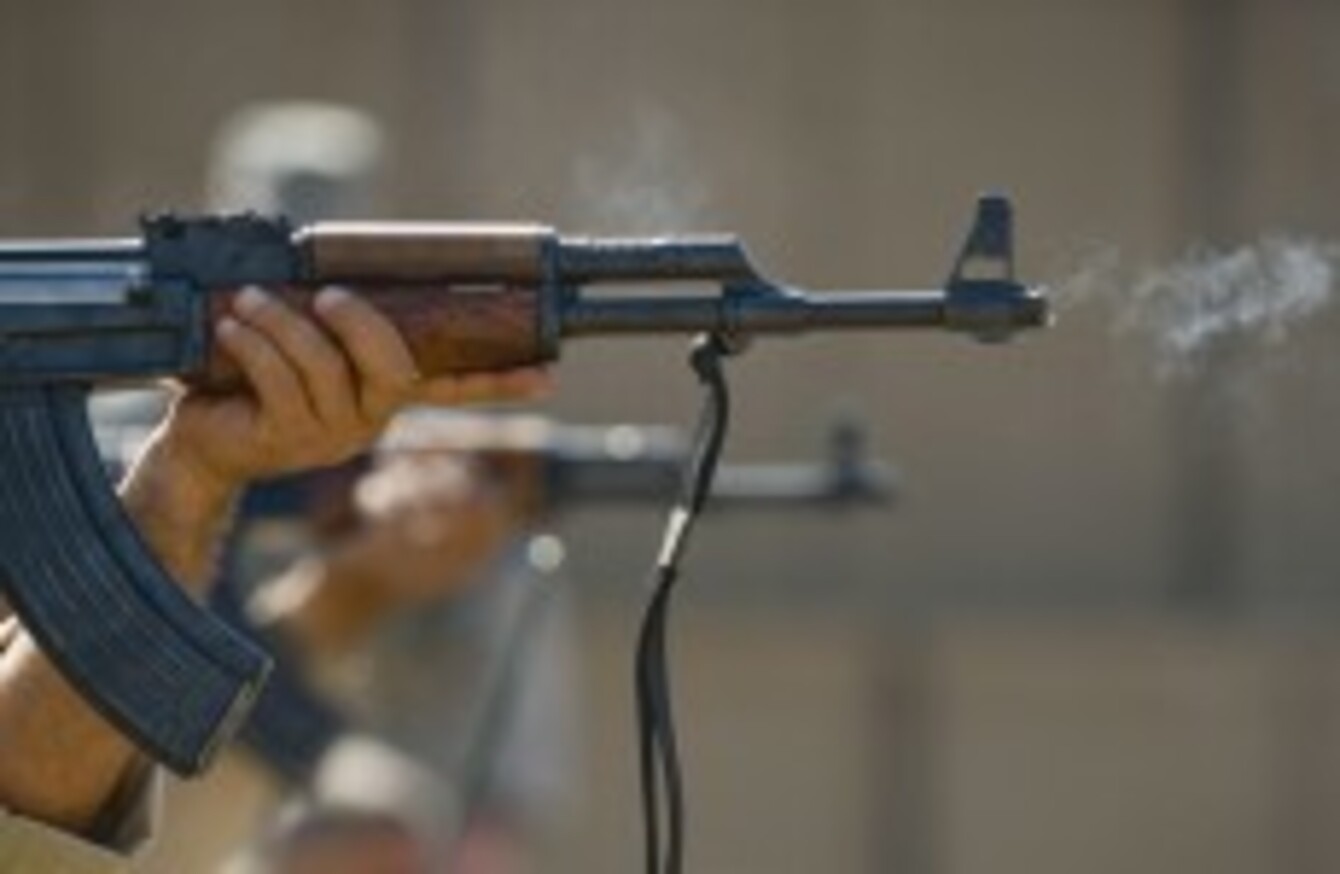 Image: U.S. Air Force via Flickr/Creative Commmons
Image: U.S. Air Force via Flickr/Creative Commmons
IRELAND HAS RATIFIED an international treaty aimed at clamping down on the illegal weapons trade.
The Arms Trade Treaty was accepted by members of the United Nations a year ago, but many have yet to ratify it.
It is aimed at regulating the international weapons trade to "prevent human rights abusers and violators of the law of war from being supplied with arms".
It also looks to prevent weapons from falling into the wrong hands, such as "warlords, pirates, and gangs".
Tánaiste and Minister for Foreign Affairs Eamon Gilmore said the Treaty will "save lives" by preventing weapons being sold in conflict zones.
"The Treaty prohibits a State from allowing arms exports where it has knowledge that the weapons will be used to commit genocide, crimes against humanity, or other war crimes," the Tánaiste said.
Ireland remains committed to ensuring that irresponsible trade in weapons, which destabilises states and contributes.
Gilmore also noted that Ireland had made a contribution of €150,000 to a fund used by states to meet the obligations of the Treaty.
The adoption of the Treaty was welcomed by Amnesty International Ireland, with Executive Director Colm O'Gorman saying he was "delighted to see Ireland amongst the first EU states to ratify it", having been one of its strongest supporters.
However, he also expressed disappointment that a minority of the 155 states that voted to accept the Treaty .
"These are mostly states where armed conflicts, violent repression and gun violence are frequent, and whose populations have the most to gain from the treaty," O'Gorman said.
This is a major failure of political leadership.
He also highlighted how the Czech Republic, despite being a signatory, sent "tens of thousands of firearms to Egypt's security forces".