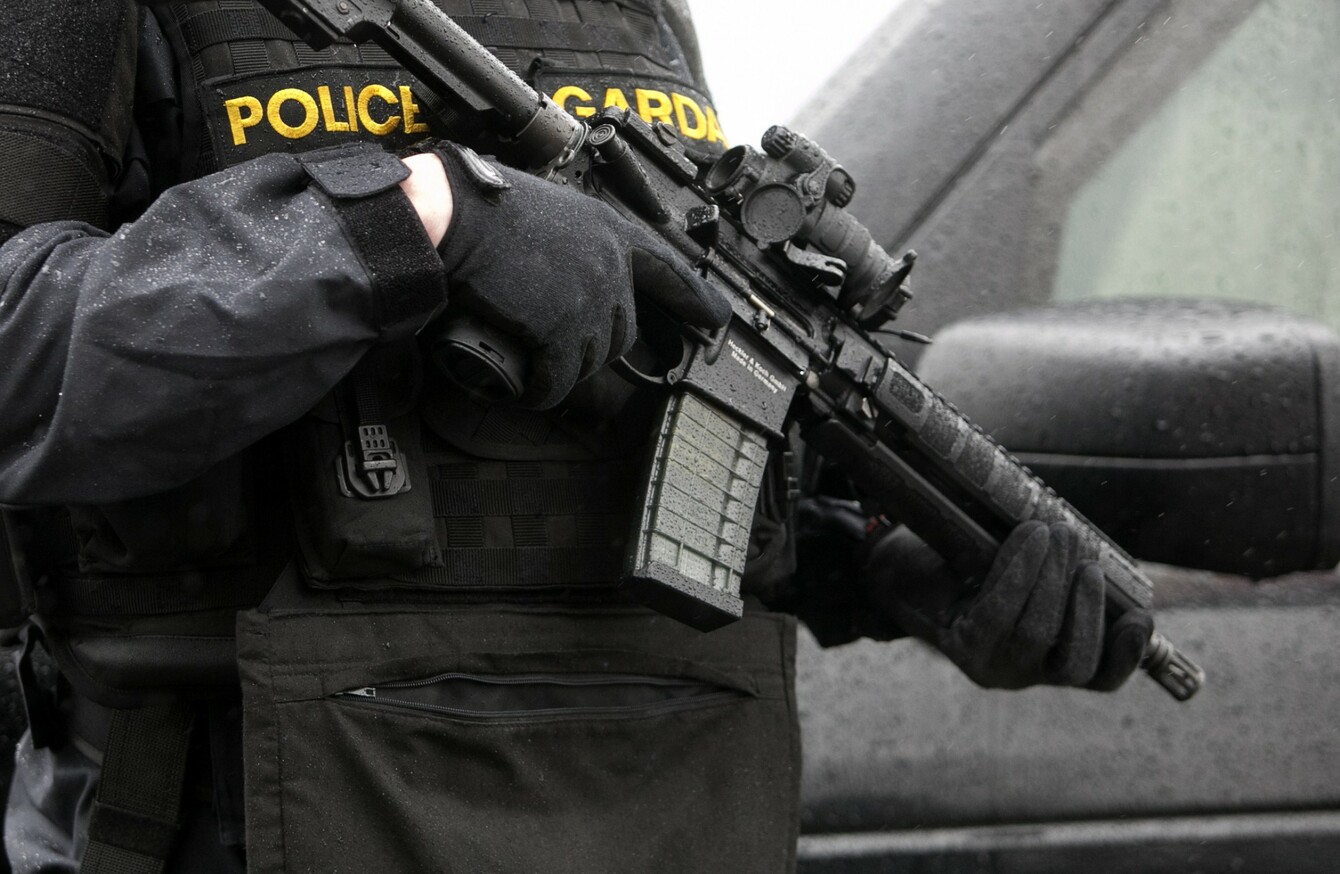 Image: Sam Boal
Image: Sam Boal
TAOISEACH ENDA KENNY  has called a security meeting today arising from the terrorist attack in Sweden and the bomb attack on a bus transporting the Borussia Dortmund football team to a Champions League.
"These are things that we cannot be distant from. We are a non-aligned, non-aggressive country and though the threat is always present, it is not at a high level in Ireland and we try to keep it that way," he said.
Kenny said the gardaí are monitoring a small number of individuals "who do not have this country's interests at heart".
The Taoiseach was answering questions in the Dáil yesterday about what Ireland's national emergency management plan is in the case of a terrorist attack or natural disaster.
National emergency
Fianna Fáil's Micheál Martin said the current national arrangements for emergency management have effectively been left unchanged since it was first introduced by Willie O'Dea a decade ago.
This is despite the fact the scale and nature of potential emergencies has evolved dramatically since then, he argued.
All structures are the same and there is no legislation concerning co-ordination of a State response to a major emergency.
Ireland is one of the only countries in the world without any form of statute legislation concerning the structure for responding to national emergencies, such as widespread flooding or a public health disaster.
"It is the consistent model internationally that the prime minister's office takes the lead responsibility. I believe it is time for us to review our structures and implement appropriate legislation," said Martin.
'Up its game'
Labour leader Brendan Howlin said Ireland needed to "up its game" in terms of protections against terrorist attacks.
"I believe we need to think beyond just those sorts of incidents. Please God there will not be an explosion or mishap in a nuclear institution in Britain, but we have to plan for that.
"A much more likely attack is a possible terrorist attack. We would be foolish to think that we are immune from that in this jurisdiction. I know that An Garda Síochána monitor some people in this country and so on. We need to up our game on this whole area," said the Wexford TD.
Howlin said the cyber-security area is where Ireland is probably most prone to attack.
"It could cripple us," he said.
Over the years, all of our Government departments have been subject to cyber attacks, said Howlin. He said that some of these attacks had not got into the public domain.
It could have been absolutely crippling if, for example, the Department of Social Protection was shut down by a cyber attack. It would be hugely disabling for us.
"I take the Deputy's point, for instance, in respect of cyber attacks. We now have such an enormous investment in digitisation in so many companies around the country. This is an issue that needs to be looked at," said the Taoiseach.
Howlin told the Dáil that when an emergency happens in Britain, what is known as Cobra, the Cabinet Office emergency unit, kicks in under the auspices of the British Prime Minister.
"Is it appropriate that we would have our own prime ministerial command centre to deal with any emergency that might arise and to bring in the particular expertise we need? Is there a view that a Cobra-style office might at least be discussed?" he asked.
Cobra-style meeting 
The Taoiseach said his department does not take the lead in such situations, but said if the nature of the emergency warranted a special Government meeting, the Taoiseach's department would call such a Cobra-style meeting.
But he said the national emergency co-ordination group would take over in such an incident.
However, Kenny said there is a plan underway to update the emergency framework.
"The Office of Emergency Planning has prepared a draft document, entitled 'Strategic Emergency Management – National Structures and Framework'. That is due to come to Government very shortly and we will publish it before the summer so people can reflect on the very issue," said the Taoiseach.
Kenny said the updated paper will provide a "forum to discuss these central questions".
Martin said he agreed with Howlin in regard to Ireland's state of readiness in the context of a terrorist attack.
"We are far too complacent, as a country, in regard to that threat and we should do far more to prepare our responses."