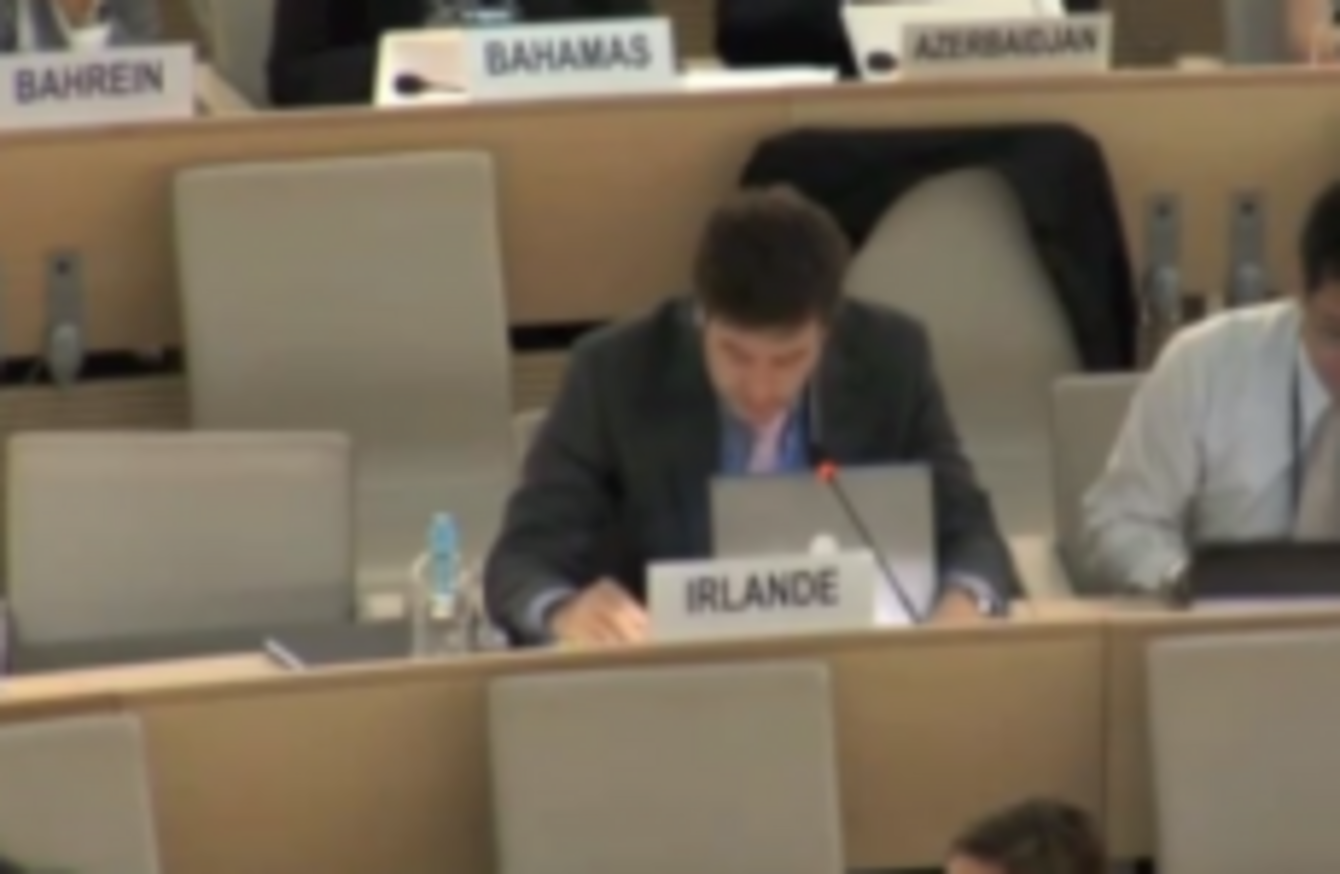 Image: Centre for Inquiry via YouTube
Image: Centre for Inquiry via YouTube
SAUDI ARABIA TRIED to silence a speaker from discussing a human rights case about the country at the UN Human Rights Council.
But Ireland stepped in to help the speaker as she made her presentation.
The Center for Inquiry speaker, Josephine Macintosh, said that: "Last month, Raif Badawi, who founded a Saudi website dedicated to fostering debate on religion and politics…was charged with insulting Islam.
"He was sentenced to 10 years in prison, a thousand lashes and 1 million Saudi riyals."
Saudi Arabia interrupted the speaker to say, "We believe what is being said is completely outside of the mandate of this report…we request they stop the intervention."
The United States asked that the speaker be allowed finish her presentation.
Ireland then added:
"We think it's important to respect the right of NGOs to take the floor, to express their views irrespective of our position on the substance of the statement.
We believe that statements shouldn't be interrupted on the grounds that an NGO mentions concrete examples of human rights violations where there's a link to the agenda item and we think that's the case in this situation.
"We ask you to allow the NGO to finish her statement."
France and Canada also called for the NGO to continue.
Macintosh then resumed:
Corporal punishment such as flogging violates laws set by the convention on torture. We call on Saudi Arabia…to release Raif Badawi.
Saudi Arabia interrupted on two more occasions saying the accusations were unacceptable.
Here's the full video of the incident:
Source: Center for Inquiry/YouTube