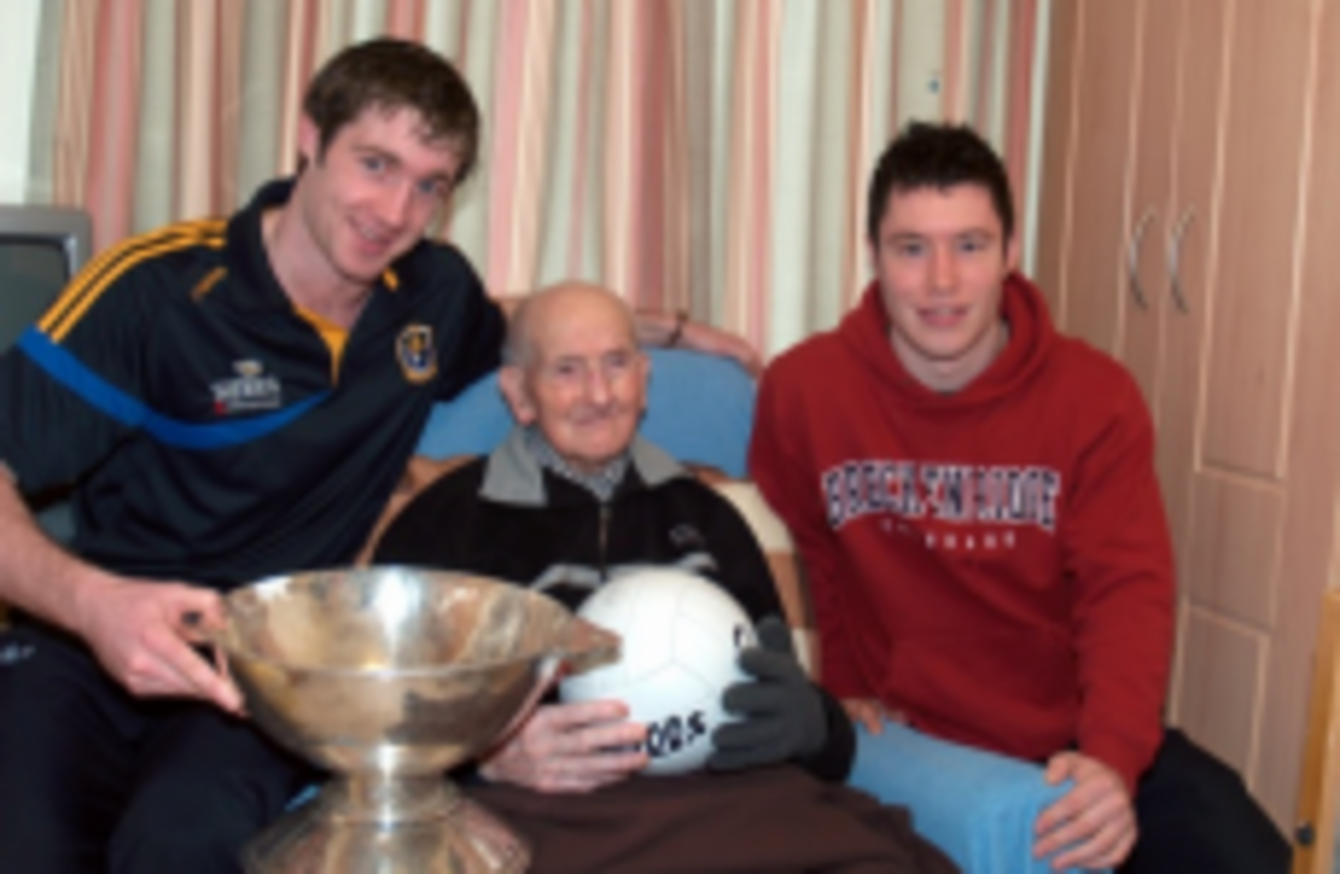 Luke Dolan with David O'Gara and Cathal Cregg from the 2010 Roscommon Senior Football Team
Luke Dolan with David O'Gara and Cathal Cregg from the 2010 Roscommon Senior Football Team
IRELAND'S OLDEST MAN has died, aged 108.
Luke Dolan passed away in his native Roscommon on Sunday.
His death notice says he died "in the loving care of all the staff at Cloverhill Private Nursing Home".
He is survived by his seven children John Joe, Tom, Pat, Michael, Madeline, Gerard and Bernadette, as well as grandchildren and great-grandchildren.
Wife, Peggy, died in 2005 at the age of 85.
His funeral mass will take place on Wednesday morning.
The Strokestown man is understood to have been the oldest man in Ireland, after celebrating his 108th birthday in June.
A winner of a county football championship with Strokestown in 1933, Dolan also had memories of the Roscommon team of the 1940s that won back-to-back All-Ireland Senior Football Championships in 1943 and 1944.
According to a short piece in the Roscommon People three years ago, the centenarian's family put his long life down to eating well and enjoying at least one boiled egg every day.
Something could also be put down to good genes – his older sister Mary Kate lived until she was 106.