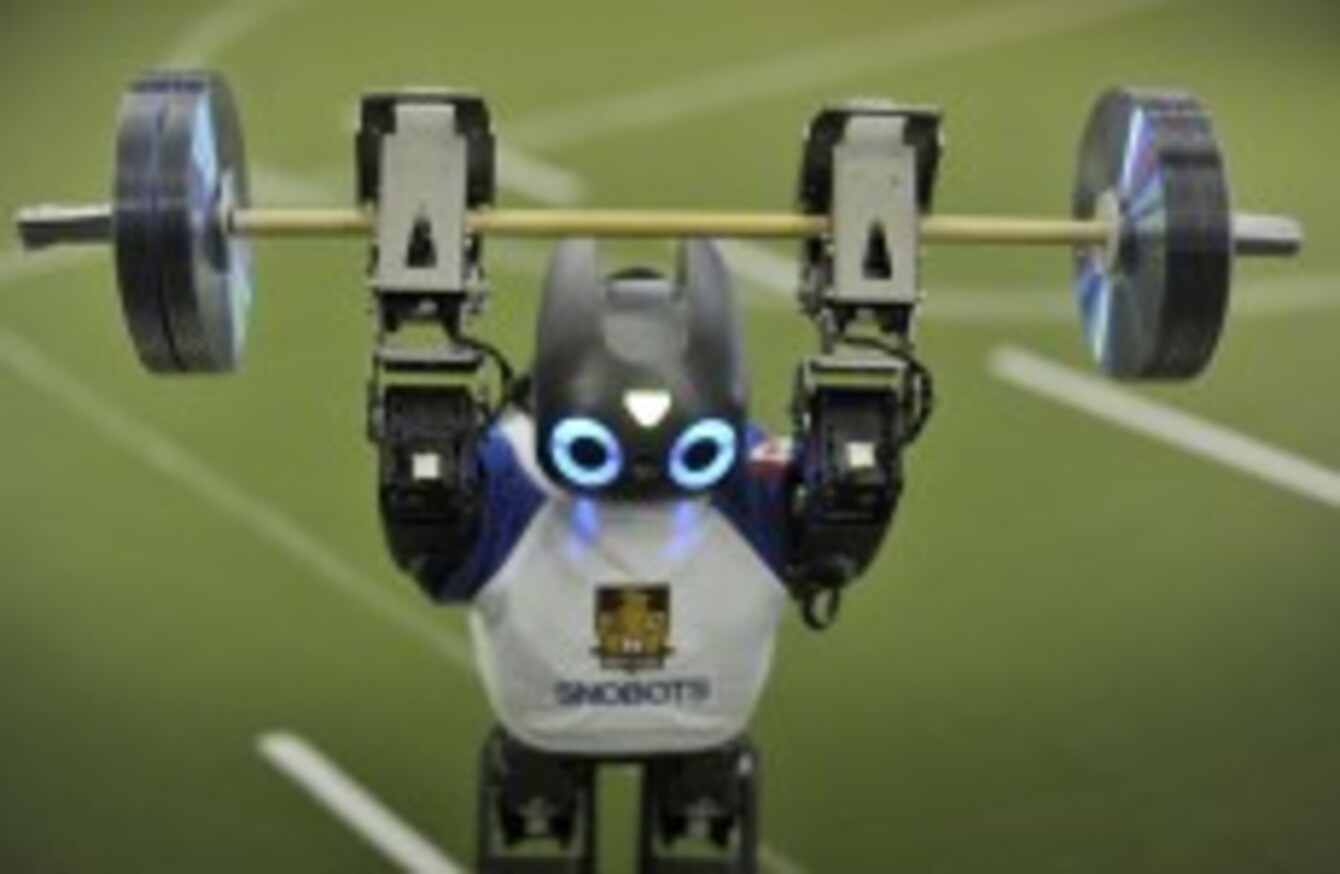 Image: Tim Ireland/PA Wire
Image: Tim Ireland/PA Wire
THE AVERAGE EU citizen believes it will be more than 20 years before robots will be doing our housework, according to a new pan-continental survey.
The Eurobarometer survey on 'public attitudes towards robots' finds that the average citizen in 17 counties, including Ireland, thinks it'll be more than two decades before robotic household appliances are doing the hoovering or hanging out the washing.
30 per cent of Europeans said it would take a fifth of a century for robot-performed chores to become commonplace – though Ireland's negativity was slightly lower at 28 per cent.
A mere 9 per cent of Irish people, and 8 per cent of Europeans, thought robots would be doing household chores within five years.
Meanwhile, only 9 per cent of the 1,000 Irish respondents to the survey said they had experience of using a robot at home or work – while Irish respondents were in the lowest quarter of those who felt most optimistic about the use of robots in General.
While 66 per cent of Irish people said the continuing and increased use of robots was a positive thing, the European average was 70 per cent – while the Swedes, at 88 per cent, were the most optimistic.
The Swedes' neighbours in Denmark are the Europeans who most optimistically expect robots to be doing the chores in five years' time: 27 per cent of the Danish population believes they'll have their feet up in five years' time. Lithuanians are the most patient, with 47 per cent believing it'll take longer than two decades.
Though only 3 per cent of Irish people said they would be comfortable with robots performing childcare tasks – though nearly a fifth of us, 19 per cent, said we'd be happy to undergo physical surgery performed by a robot. The EU average for the latter was 23 per cent.
#Open journalism No news is bad news Support The Journal

Your contributions will help us continue to deliver the stories that are important to you

Support us now
A full 21 per cent of Irish people, meanwhile, said they'd be okay with a robot walking their dog.
Elsewhere, the survey showed that Ireland's population was among those least interested in technological and scientific developments – with 33 per cent of respondents saying they had no interest whatsoever in that field.
Only 18 per cent of people expressed an interest, while 47 per cent said they had a moderate interest in the topic.