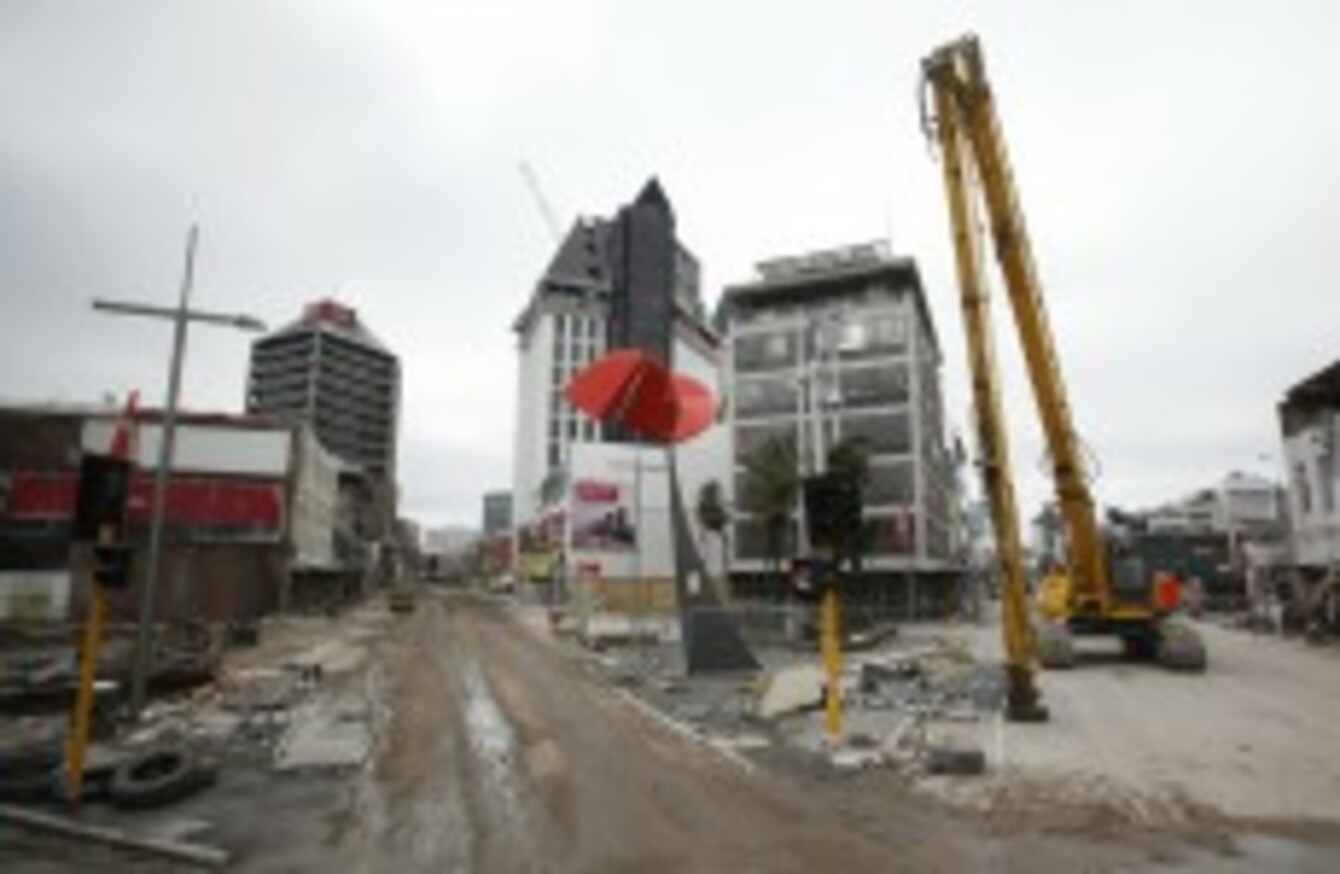 Demolished buildings in the central Christchurch, New Zealand
Image: AP Photo/Alastair Grant
Demolished buildings in the central Christchurch, New Zealand
Image: AP Photo/Alastair Grant
WANT TO HELP rebuild New Zealand after the earthquakes that struck in 2010 and 2011?
An Australian company is looking for construction and trade workers in Christchurch, New Zealand, after the major earthquake damage that affected the city.
A number of buildings were destroyed or damaged and the city is undergoing a massive restoration and clean-up effort.
Rebuild + Resource is the company seeking workers and placed an ad on Adverts.ie where it explains:
The rebuild project is picking up pace now, and so demand for skilled construction workers has gone through the roof.
It said that for the right candidates the company is able to organise flights, visas and accommodation, and terms range from six months upwards.
They are especially interested in hearing from engineers, quantity surveyors, construction project managers, carpenters and builders, and painters, amongst others.
The 6.1 magnitude quake that hit the country almost a year ago killed 185 people and was New Zealand's worst natural disaster in 80 years.