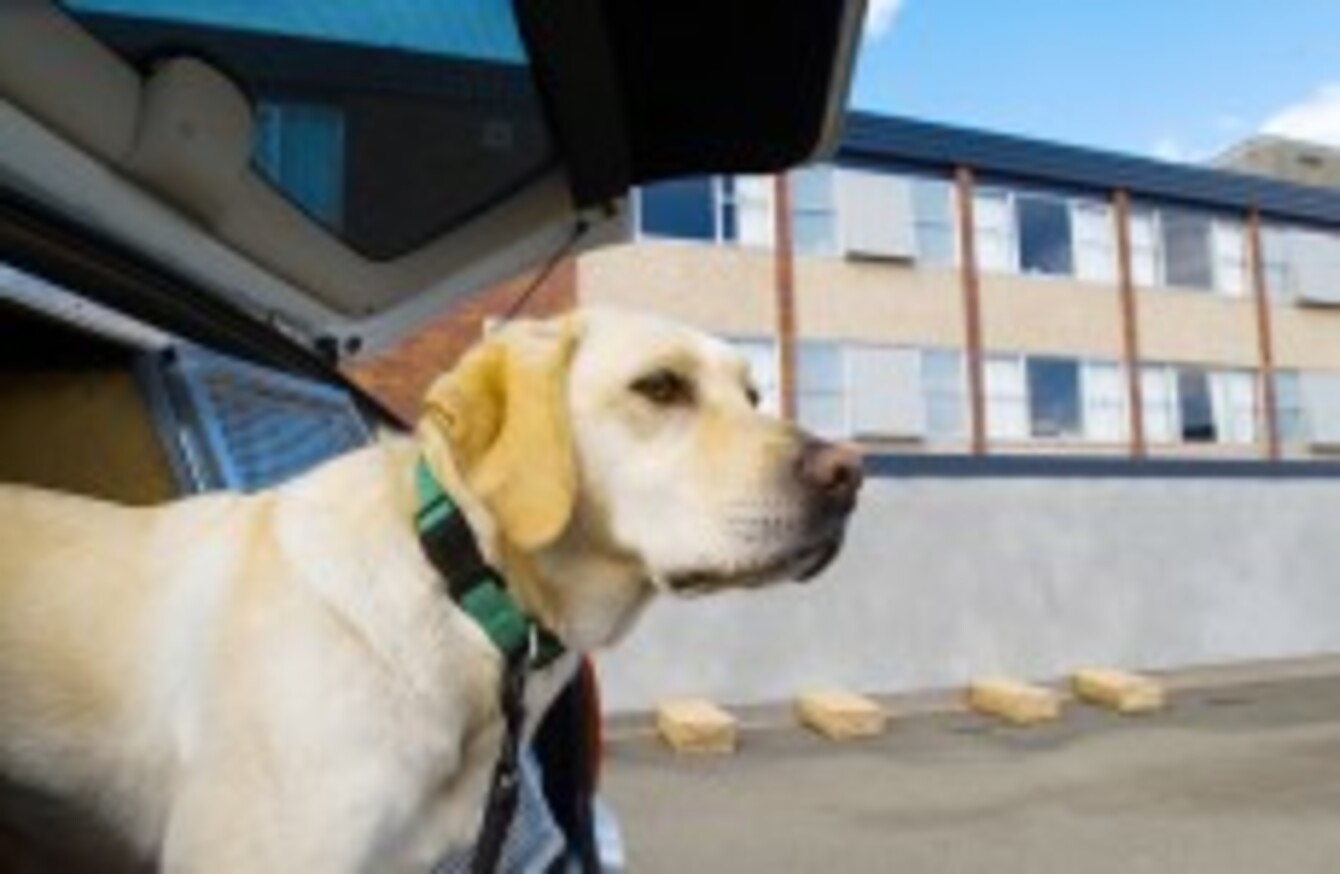 Image: Shutterstock/Steve Lovegrove
Image: Shutterstock/Steve Lovegrove
MORE SNIFFER DOGS are being trained to search out drugs and other contraband in Irish jails.
As it stand there are only four active dogs and 24 additional dogs in operation.
However, by the end of this year there will be 46 operation sniffer dogs is the Irish prison system.
The Prison Officers Association conference in Dromoland this week heard that drugs are still a huge issue in Irish prisons.
President of the association Stephen Delaney said, "We now have drugs in all our prisons and the main beneficiaries are the gang leaders who continue to profit – despite being behind bars"
Yesterday, prisoner Douglas Ward was found dead in his cell in Mountjoy prison after a suspected drug overdose.
Speaking at the annual conference, Director General of the Irish Prison Service Michael Donnellan, said a new confidential drug tip-off helpline is also being introduced:
"We're launching the confidential helpline at the end of the month. On the garda side they have worked extremely well and we've been working with them over the last number of months to get advice about what is the best one.
We have a lot of pressure put on people, visitors, family members to bring in drugs and this we hope will allow us to get intelligence that we will simply add to what we already know.
"The passive and active dogs are going to be right up to speed on that – we've got a number of dogs in training at the moment adding to our compliment, and we are also examining the whole idea of the therapeutic community and the drug addiction.
"We also then in the last three or four months have had a number of what we call whole prison targeted searches where we go in unannounced to search a landing or three landings for illicit drugs or weapons."
However Delaney said, "We have no confidence in the introduction of a confidential helpline as proposed by the IPS.
A confidential help line will only allow the gangs to subvert proper procedures by setting up some unwitting fool coming in as a decoy while some other method is employed to get drugs into prisons.
"Our main issue is safety, safety of our members and the prison population – and if we don't get control of the gangs and the drugs in our prisons – the very serious safety issues will not be resolved"