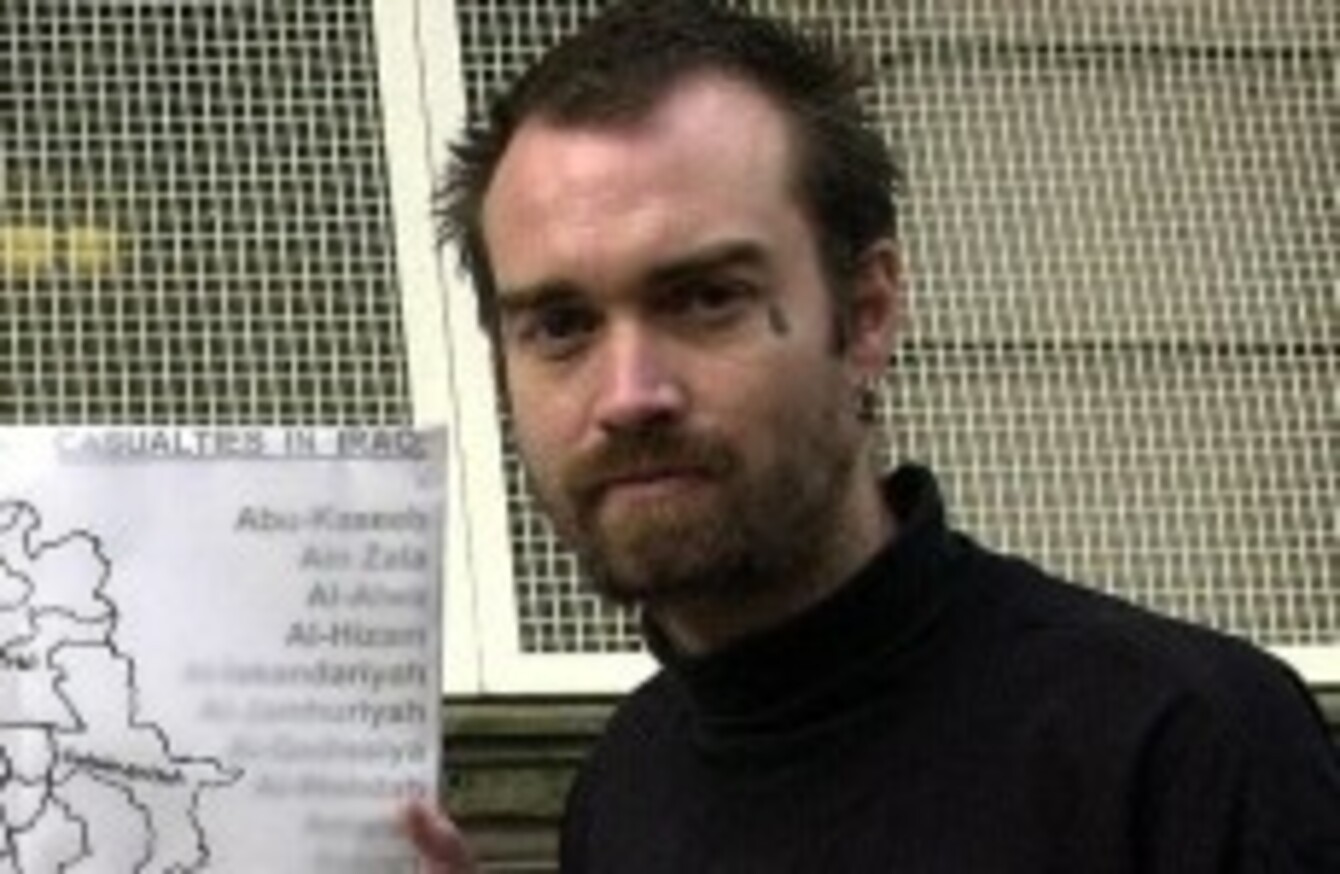 Ken O'Keefe, one of two Irish citizens, trapped on board the hijacked ship
Ken O'Keefe, one of two Irish citizens, trapped on board the hijacked ship
TWO IRISH NATIONALS who were part of an aid mission to Gaza are believed to be trapped on a hijacked boat off the coast of Libya.
Ken O'Keefe, a former US Marine whose grandmother is from Kerry, and Tyrone man David Callander are part of the Road to Hope volunteer group which was trying to deliver supplies to Palestinians on a Greek-owned cargo ship. Ellie Merton, a London-based spokesperson for the group, told The Guardian that the boat owner "became really aggressive over payment for something, tried to shut the back end of the boat and moved away from the pier really fast".
Mr O'Keefe was one of dozens of activists injured during the storming of the Mavi Marmara by Israeli armed forces last May. Ten people were killed during the incident about 90km from the coast of Gaza as the Turkish ship tried to deliver an aid cargo there. The Israeli Defence Force later accused Mr O'Keefe of being a "radical anti-Israel activist and operative of the Hamas terror organisation", an accusation Mr O'Keefe said was "slanderous".
In an television interview in June, Mr O'Keefe claimed he had seen five people being killed on board the Mavi Marmara and said he managed to disarm at least one of the Israeli commandos during the incident. He also claimed he had been beaten up in Israeli custody in this interview with Turkish television news station IHA:

In yesterday's incident the Greek-owned boat, the Strofades IV, left the port of Derna in eastern Libya yesterday morning. Ms Merton said yesterday that:
The (boat) was still attached to the quayside and as he drove (the boat owner) he yanked the ropes off, there were bits of concrete flying everywhere. We have lost telephone contact with those who are still on the ship against their will – without any paperwork, passports or authority to leave Libya, possessions or, when we last heard, food or water. We're extremely concerned.
However, The Irish Independent this morning quotes Ms Merton as saying that she had managed to speak to the group:
They have secured access to a smoking room and are not in physical danger.
Ms Merton has not yet returned calls this morning from TheJournal.ie. The Department of Foreign Affairs have confirmed that two Irish citizens were aboard the Strofades IV but this morning told TheJournal.ie that they could not identify the pair's names.