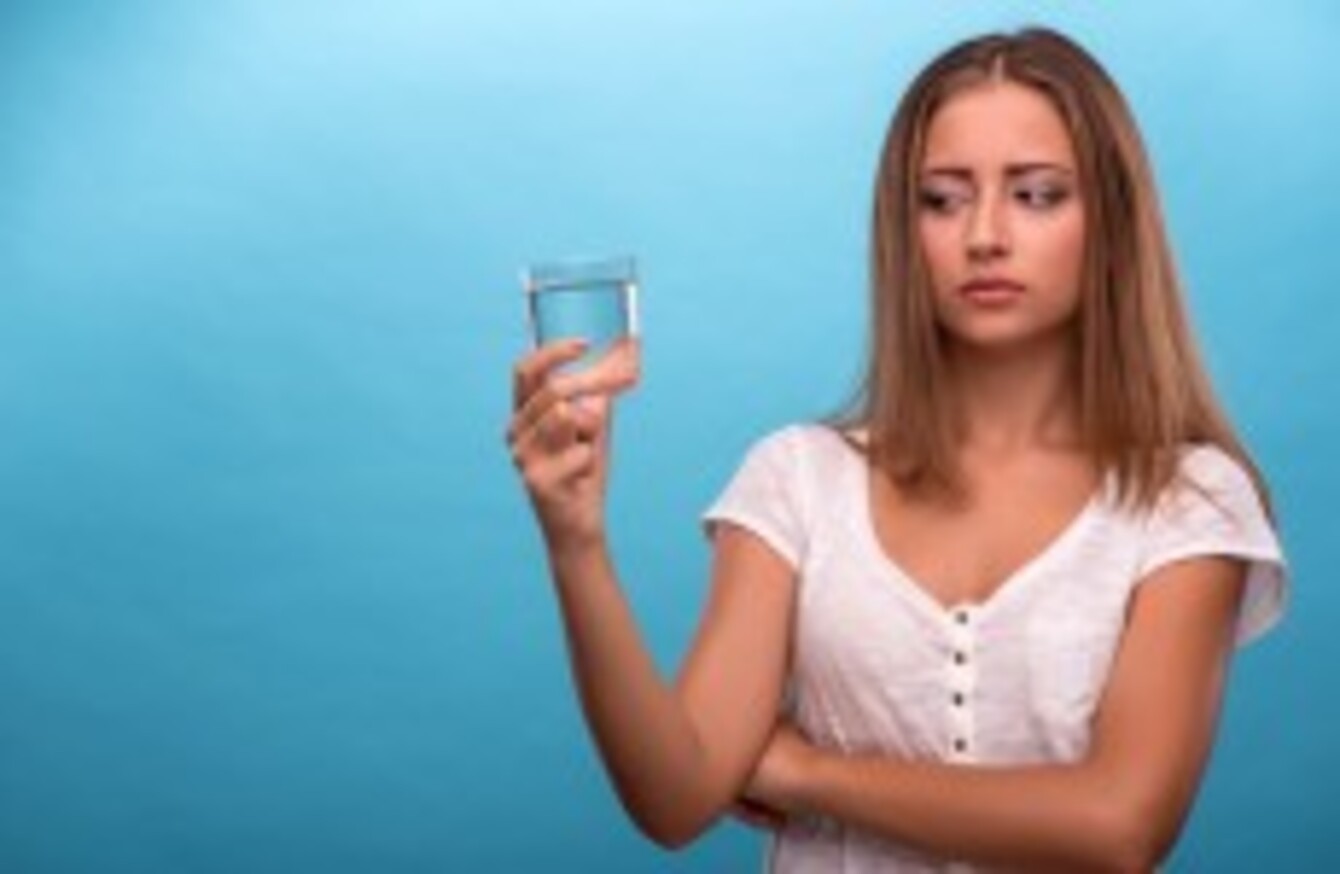 Image: Shutterstock/Dmytro Zinkevych
Image: Shutterstock/Dmytro Zinkevych
Updated 6.48pm
IRISH WATER HAS confirmed that people will not be fined for failing to register to pay water charges by midnight.
The Environment Minister Alan Kelly said tonight's deadline "is really an administrative date for Irish Water".
Speaking on the News at One on RTÉ this afternoon, he said:
"If you're registered by today Irish Water will guarantee that you will be sent the right bill. If you're not registered well then there's no guarantee they can do so."
Kelly also stated, "There are no penalties if you are not registered – basically you will be charged the full €260."
However that was different to the message given by Labour Senator Lorraine Higgins on Morning Ireland this morning. She said there was "no clarity" on whether people would face financial penalties for non or late registration.
Alan Kelly also confirmed that the deadline will be extended for people to apply for the €100 water conservation grant:
"If you're going to get the water conservation grant of €100 you will have to register with Irish Water and that will be a necessity to do so – at a later date in the summer there will be an administrative  deadline in relation to that."
Asked what will happen if somebody doesn't pay for their bills in April, the Minister said:
After 15 months of non payment people will be charged either €30 on top of their bill if they're an individual household or €60 if they're another household.
Speaking to RTÉ's Six One News, the Minister said that there has been a 'massive spike' in the number of people registering in recent weeks, and he expects thousands more to do so by tonight, and then over the coming weeks.
He said the slow rate at which the public is registering – and the large numbers who don't intend to – isn't a worry.
"It doesn't threaten the [financial] viability of Irish Water," he said, noting the ability to borrow on international markets.
But will it past the necessary market tests? "I am very confident," Kelly said.
Thousands of people took part in anti-water charge protests across the country over the weekend and Sinn Féin deputy leader Mary Lou McDonald again encouraged the public not to pay this morning.
Lorraine Higgins said she "wouldn't be throwing around the populist line" of "advocating breaking the law like Mary Lou".
Higgins also added that she expects "legislation to be brought in over the course of this month where it'll be possible to put a charge on property, where it'll also be possible for landlords to bill tenants and take it out of their deposits" in the event of non-payment.
So far, over 1 million people have returned forms (although not all are customers), leaving 835,000 households remaining.
Irish Water says it will continue to accept forms after the deadline tonight- but that homes run the risk of not being charged accurately when the first bills arrive in April.
Additional reporting by Nicky Ryan and Órla Ryan
Originally published: 7.34am