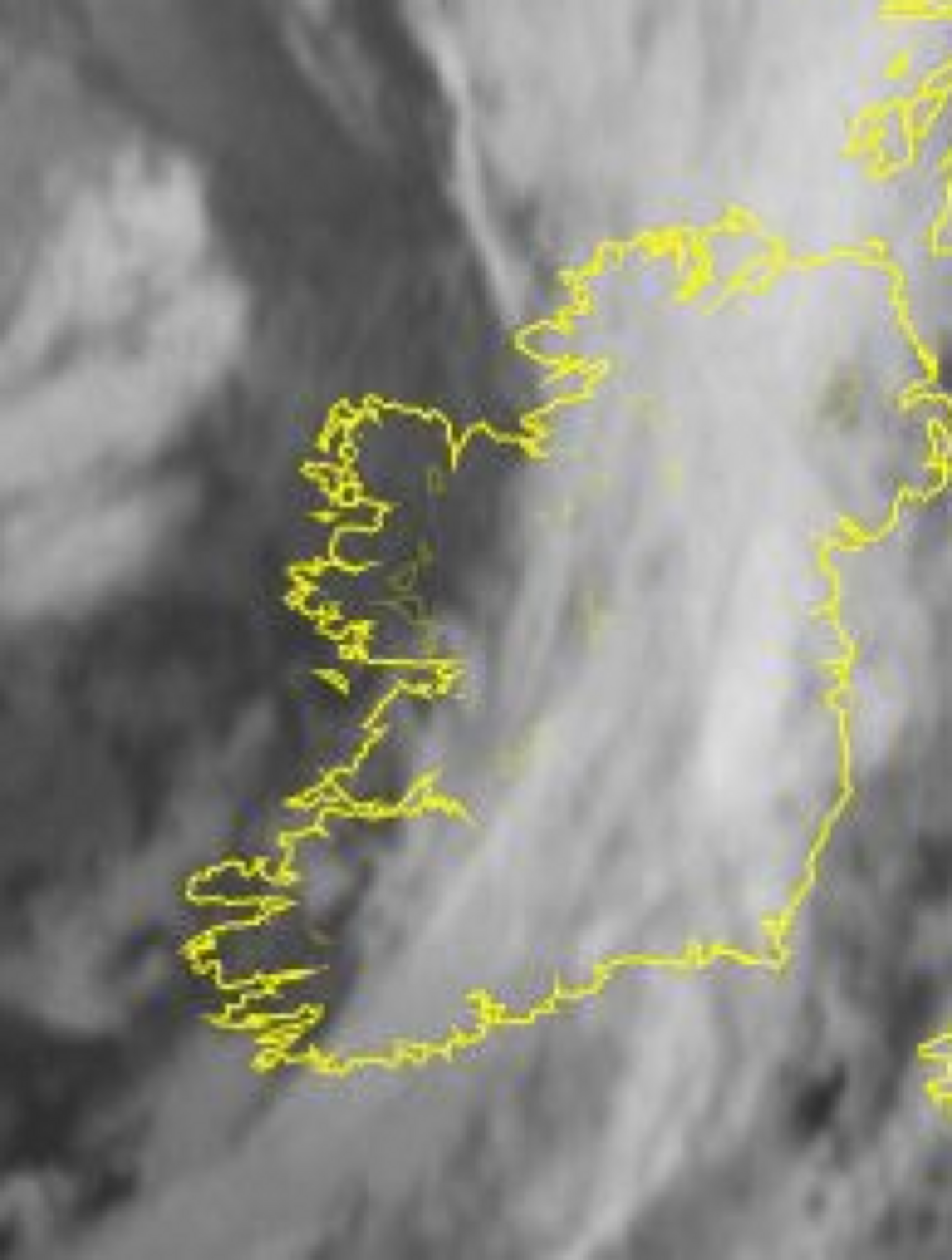 Ireland covered in cloud. Yuck.
Image: Met Éreann
Ireland covered in cloud. Yuck.
Image: Met Éreann
YOU MAY BE thinking that the middle of July is shorts and t-shirt weather. You may also be wrong.
Met Éireann is forecasting that Munster will be hit by heavy thundery rain from tomorrow.
Today will see winds easing off and the weather brightening up, but while there will be sunny spells, there is rain on the way.
"Sunny spells developing, some scattered showers also, some possibly heavy in parts of the north west, with highest temperatures 17 to 21 degrees."
And while tonight will be dry, from tomorrow, there will be rain. A lot of it.
"A warm, humid day with temperatures rising to between 20 and 24 degrees in light easterly breezes. Heavy, thundery rain will push into parts of Munster tomorrow evening.
"Warm, humid weather is forecast for the rest of this week and lasting through next week as well with the air over Ireland feeding in from Continental Europe. Temperatures will be above 15 degrees at night and sunny spells will bring daytime values at times into the mid-twenties or even higher but also it is likely that there will be some heavy, thundery downpours as well.
"In this regime whilst all areas will be at risk for heavy showers not all areas will experience the same amounts so please keep in touch with the latest forecasts."
The weekend will be hot, humid and have a risk thunderstorms and heavy showers.
The pollen and sunburn counts are moderate, but in Dublin and Leinster, the sunburn index is considered high.