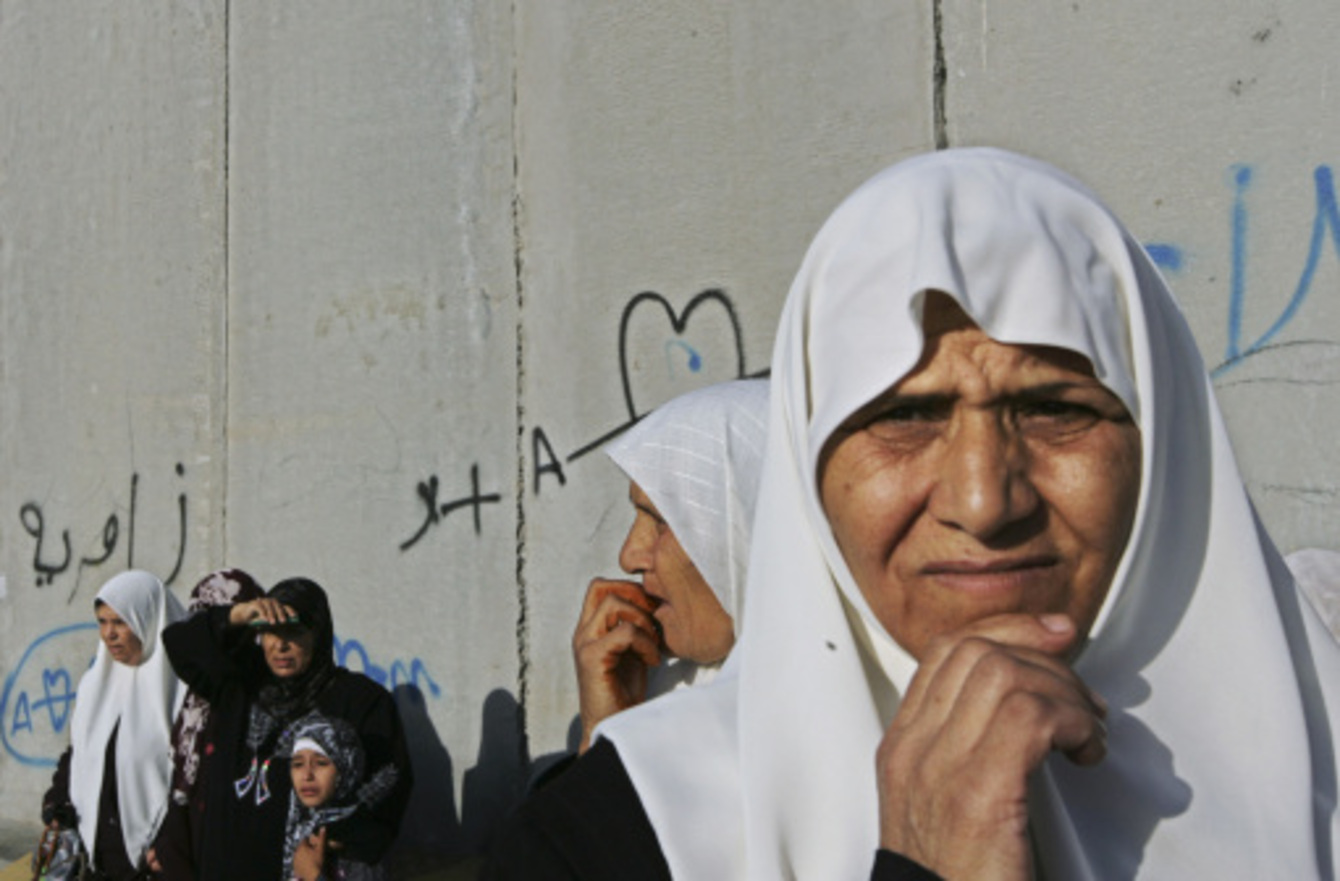 Palestinian women wait as they attempt to cross the Kalandia Checkpoint on their way to pray at the Al Aqsa Mosque
Palestinian women wait as they attempt to cross the Kalandia Checkpoint on their way to pray at the Al Aqsa Mosque
DIRECT TALKS between Israel and Palestine are marked to resume next month, on 2 September.
Palestinian president, Mahmoud Abbas, and Israeli prime minister Binyamin Netanyahu, have agreed to place a one-year deadline on the talks.
Who will be present?
Barack Obama will reportedly be present at the talks, which are reportedly going to be held in Washington.
Envoy to the Middle East, and former British Prime Minister, Tony Blair is also invited to attend.
The Egyptian and Jordanian premiers have been invited to attend the talks.
Hopes for the talks
The Arab League has agreed to endorse the talks provided that particular "measures and conditions" are met. Netanyahu has said that he is happy to attend talks without preconditions.
According to the Guardian, issues that will be discussed during the talks will include:
The possible borders of a Palestinian state
The division of Jerusalem
Israeli demands for a demilitarised Palestine
The right of return for refugees
However, there are doubts about how much the talks will achieve.
Daniel Levy, a former Israeli negotiator, told Al Jazeera:
I don't think there's any common Israeli and Palestinian ground as yet. There will be deep scepticism pretty much everywhere … I think we're going to hear something rather vague, something open to more than one interpretation.
Hamas leader Ismail Haniya has said that "nothing has been achieved" to warrant direct talks with Israel, and that Palestinians should focus on repairing the relationship between national movements Hamas and Fatah.
Settlements
Israeli settlements in occupied East Jerusalem and the West Bank could prove to be a sticking point for Netanyahu. The Israeli prime minister imposed a 10 month construction freeze in in West Bank last month, however these did not include East Jerusalem.
The Israeli liberal group Peace Now have reported that building on at least 600 housing units have started during the freeze, and at least 492 theses are in direct violation of the law of the freeze.
Netanyahu may find himself under pressure to extend the construction freeze past the 26 September deadline by Obama. However, by doing so he would risk the collapse of his coalition government.
Indirect talk had been considered last March, but Palestinian leader Mahmoud Abbas pulled out over the issue of settlements.
The last direct talks between Israel and Palestine ended a year and a half ago, after Israel launched a three week strike on the Gaza Strip.