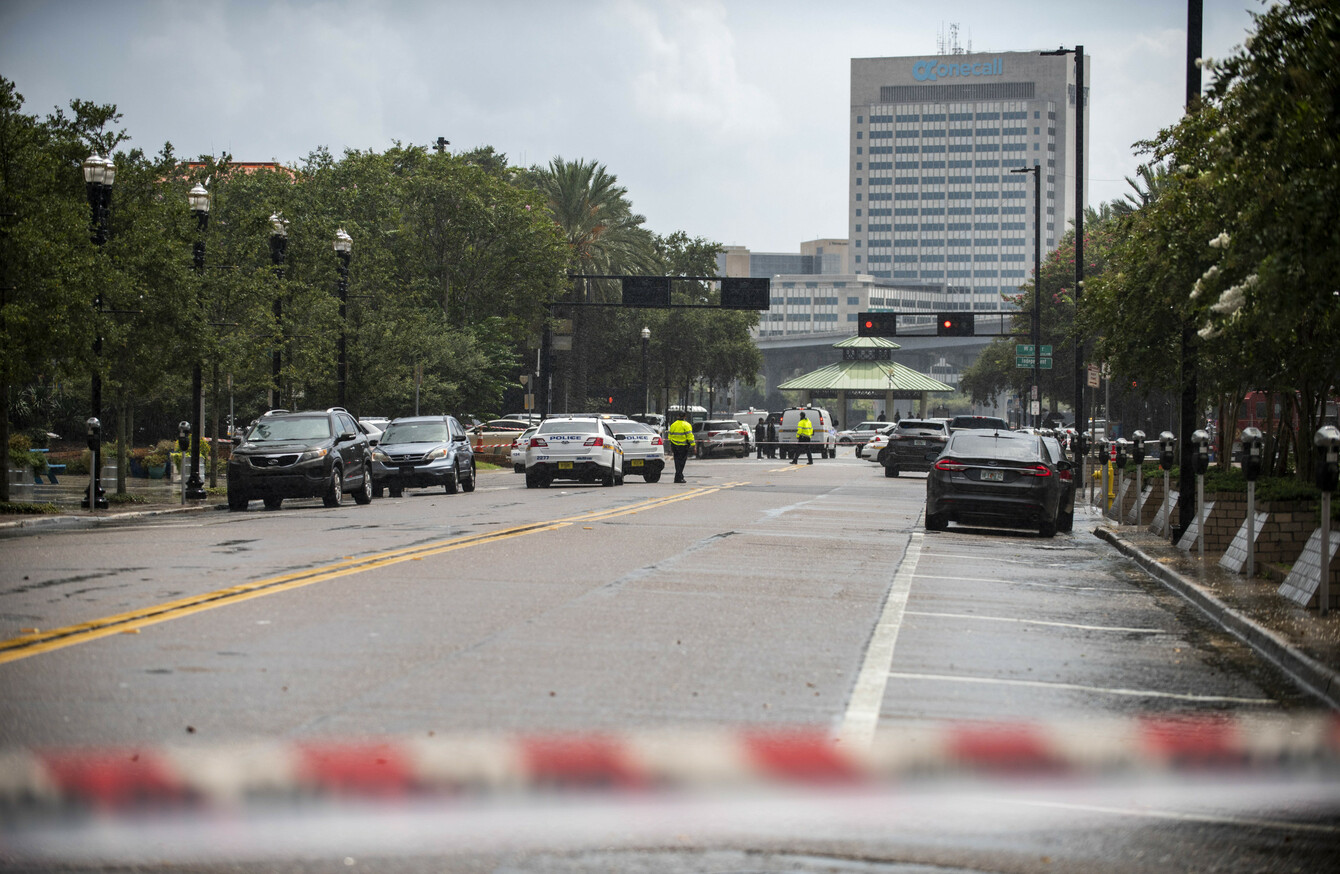 Police barricade a street near the Jacksonville Landing in the US following a mass shooting in the area
Image: AP
Police barricade a street near the Jacksonville Landing in the US following a mass shooting in the area
Image: AP
A NUMBER OF people have been killed and others have been injured in a mass shooting in the US.
The sheriff's office in Jacksonville, Florida is reporting "multiple fatalities" following the shooting at a riverfront shopping centre in the city.
It is reported that a gunman opened fire at a video game tournament at the shopping centre, and that the male suspect was a top player of NFL Madden, an American football video game.
The Jacksonville Sheriff's Office did not immediately confirm the number of dead, although authorities reported earlier that multiple people had been killed and many others had been transported to hospitals.
Earlier, the Jacksonville Sheriff's Office told people to to "stay far away from the area".
"We are finding many people hiding in locked areas at The Landing. We ask you to stay calm, stay where you are hiding. SWAT is doing a methodical search inside The Landing. We will get to you. Please don't come running out," the sheriff's office said via Twitter.
The sheriff's office didn't provide any other information, but also warned news media to stay away from the area, which contains restaurants and shops along the St. Johns River.
With additional reporting from Associated Press.