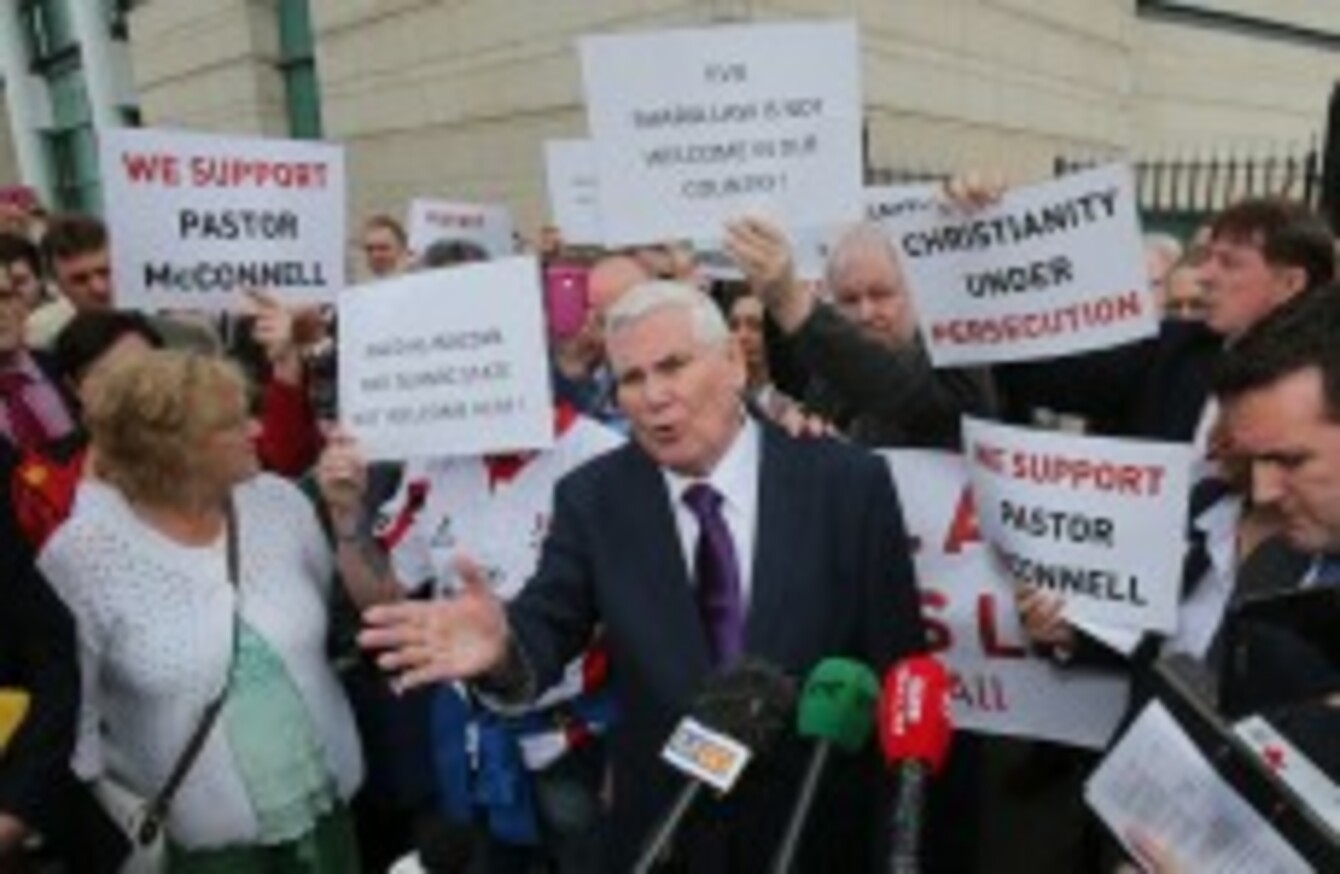 Image: Niall Carson
Image: Niall Carson
AN EVANGELICAL PASTOR garnered lots of support when he turned up at court yesterday to be charged over a controversial sermon.
McConnell (78) gave a sermon last year at the Whitewell Metropolitan Tabernacle mega-church in Belfast, where he described Islam as "satanic".
He has been charged under the Communications Act in relation to the broadcasting of the sermon on the internet. He had initially been the subject of an investigation into whether he had incited hatred.
McConnell initially stood over his remarks, but later reverted and apologised, saying, "I am saying sorry to those who may have been harmed. Because that was never my intention. My intention was to preach against the Islamic doctrine."
Yesterda,y McConnell said that over 1000 people turned out to support him at Laganside Magistrates Court.
Speaking outside the court, he thanked God for his solicitor.
"I will not go back on what I've preached," he told the assembled media and supporters.
I'm am not guilty, I am pleading not guilty. I want to be exonerated.
He added: "We need sensible people governing this country."
He will be back in court on 3 September.