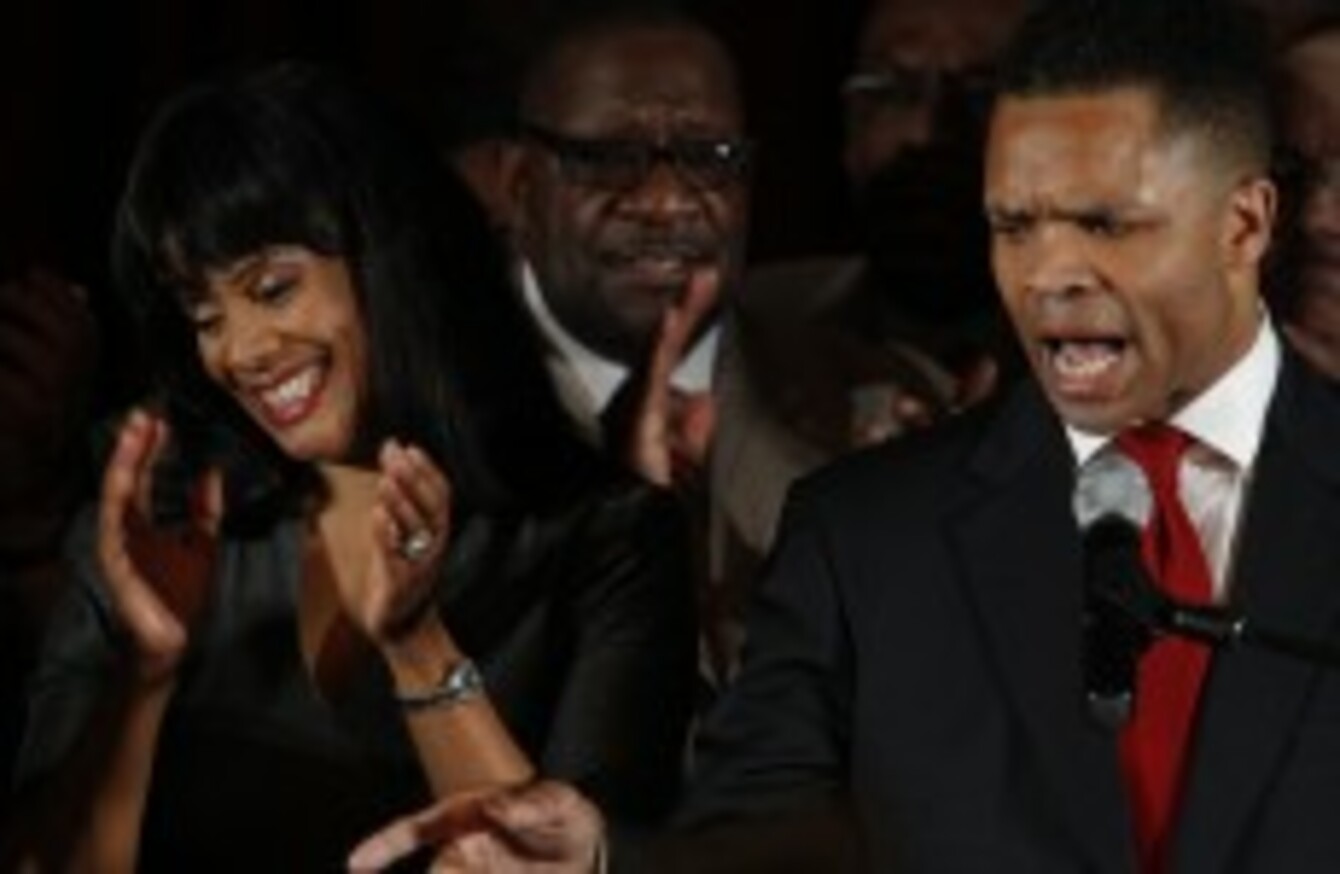 Jesse Jackson Jr. and his wife Chicago Alderman Sandi Jackson
Image: M. Spencer Green/AP/Press Association Images
Jesse Jackson Jr. and his wife Chicago Alderman Sandi Jackson
Image: M. Spencer Green/AP/Press Association Images
JESSE JACKSON JR, the son of the noted civil rights leader, resigned from the US House of Representatives yesterday amid a cloud of corruption.
Jackson, 47, has been under investigation by federal prosecutors for potential misuse of campaign funds and was implicated in ousted Illinois governor Rod Blagojevich's scheme to auction off President Barack Obama's vacated senate seat in 2008.
He was re-elected to his heavily-Democratic Illinois district on November 6 despite the fact that he has been on medical leave from Congress since June while receiving treatment for bipolar disorder.
Jackson cited his health in announcing his resignation in a letter to House Speaker John Boehner but also acknowledged the "ongoing federal investigation into my activities."
Mistakes
"I am doing my best to address the situation responsibly, cooperate with the investigators, and accept responsibility for my mistakes, for they are my mistakes and mine alone," he wrote.
"None of us is immune from our share of shortcomings or human frailties and I pray that I will be remembered for what I did right."
Jackson is reported to be in talks to reach a plea deal with prosecutors, who are also reportedly investigating his wife.
He was first elected to Congress in 1995 after having worked with his father's Rainbow Push organization.
A special election will be called to fill his seat which encompasses part of the south side of Chicago and a neighbouring suburb.