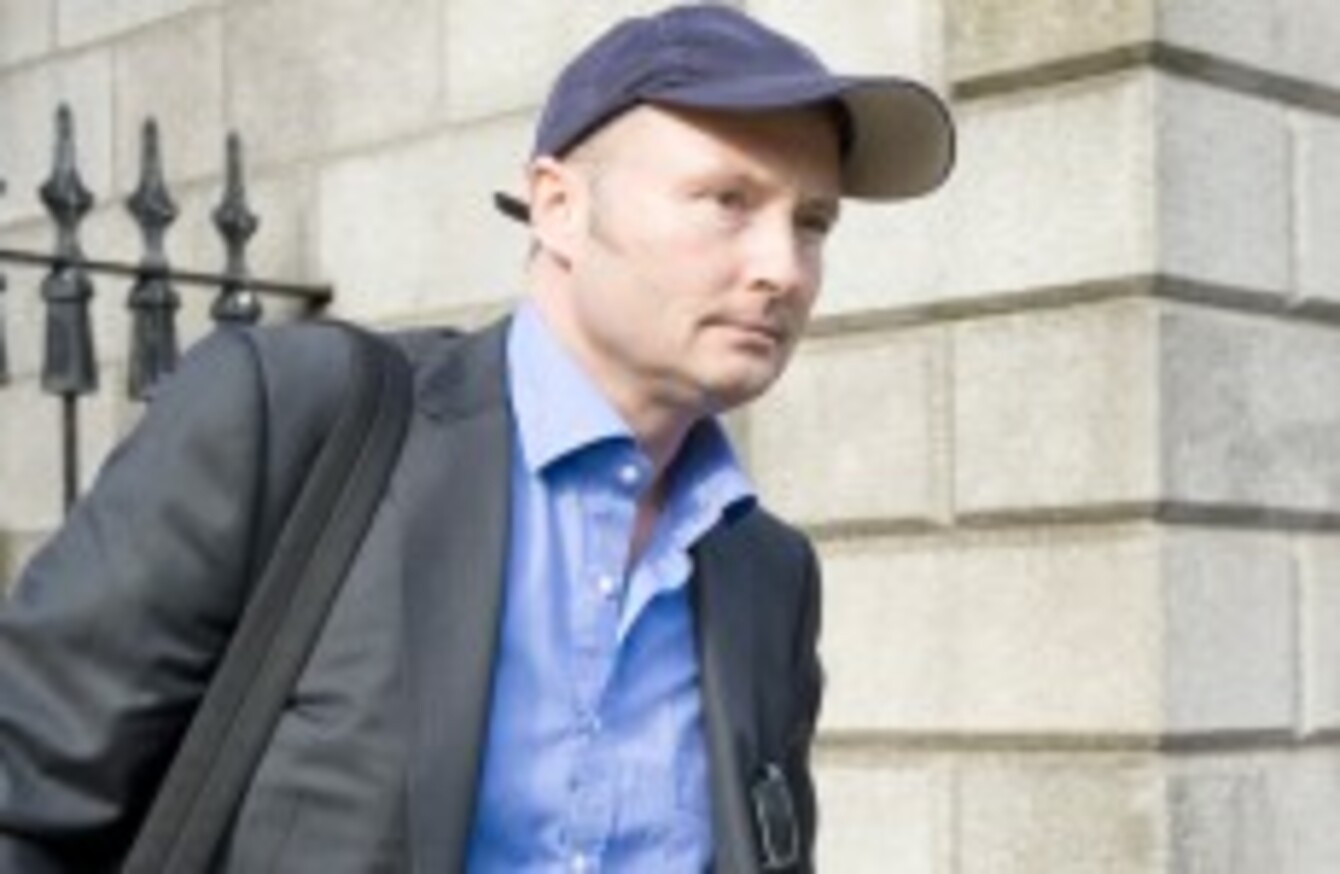 Jim Corr leaving the Commercial Court in Dublin on 15 May.
Image: Laura Hutton/Photocall Ireland
Jim Corr leaving the Commercial Court in Dublin on 15 May.
Image: Laura Hutton/Photocall Ireland
Updated 21:13
JIM CORR, MUSICIAN with Irish family band The Corrs was back in the High Court this morning to be cross-examined by ACC Bank over €1.4 million in unpaid debts.
Proceedings, overseen by Mr Justice Peter Kelly, were due to begin at 11am but following last minute deliberations and an adjournment of around 35 minutes, Corr reached an agreement with the bank.
Wearing a flat peak cap, a dark grey suit coat, a white shirt and blue jeans, Corr could be seen huddled in the corner of Courtroom One with his legal team as they came up with the undisclosed, last ditch settlement.
Irish band The Corrs at The Point, Dublin, for the 1999 MTV Europe Music Awards. Jim' sisters Caroline, Sharon and Andrea have no connection with the legal proceedings. (Doug Peters/EMPICS Entertainment)
The musician was due to be questioned by Bernard Dunleavy, barrister for ACC, over assets the bank believed he tried to put beyond their reach.
When Corr last appeared in court in May, Dunleavy questioned Corr about the circumstances regarding the sale of a property he owned in Donnybrook, Dublin 4, and accused the songwriter of coming up with a "scheme to divest of the property" and keep it from the bank.
Corr was also questioned at length about a property he used to own in Co. Down, which was later bought by a German friend of his shortly after he and Corr first met at a dinner party that The Corr sisters also attended in Palma, Majorca in 2010.
€1.4 million deal
The bank secured judgement in February 2011, after a business deal between Corr and two other businessmen collapsed. He had entered into the €1.4 million loan advance with two brothers Liam and Philip Marks.
Speaking during the last court session in May, Corr said he never believed that as a minority shareholder with a 25 per cent stake in a loan that he would have to front all of the money.
Corr also told the courtroom that he was musician and "not good at figures" which could be the reason why his finances were so "chaotic".
The court will resume at 2 o'clock today for details of the settlement to be officially handed to the court.
First published 13:08.