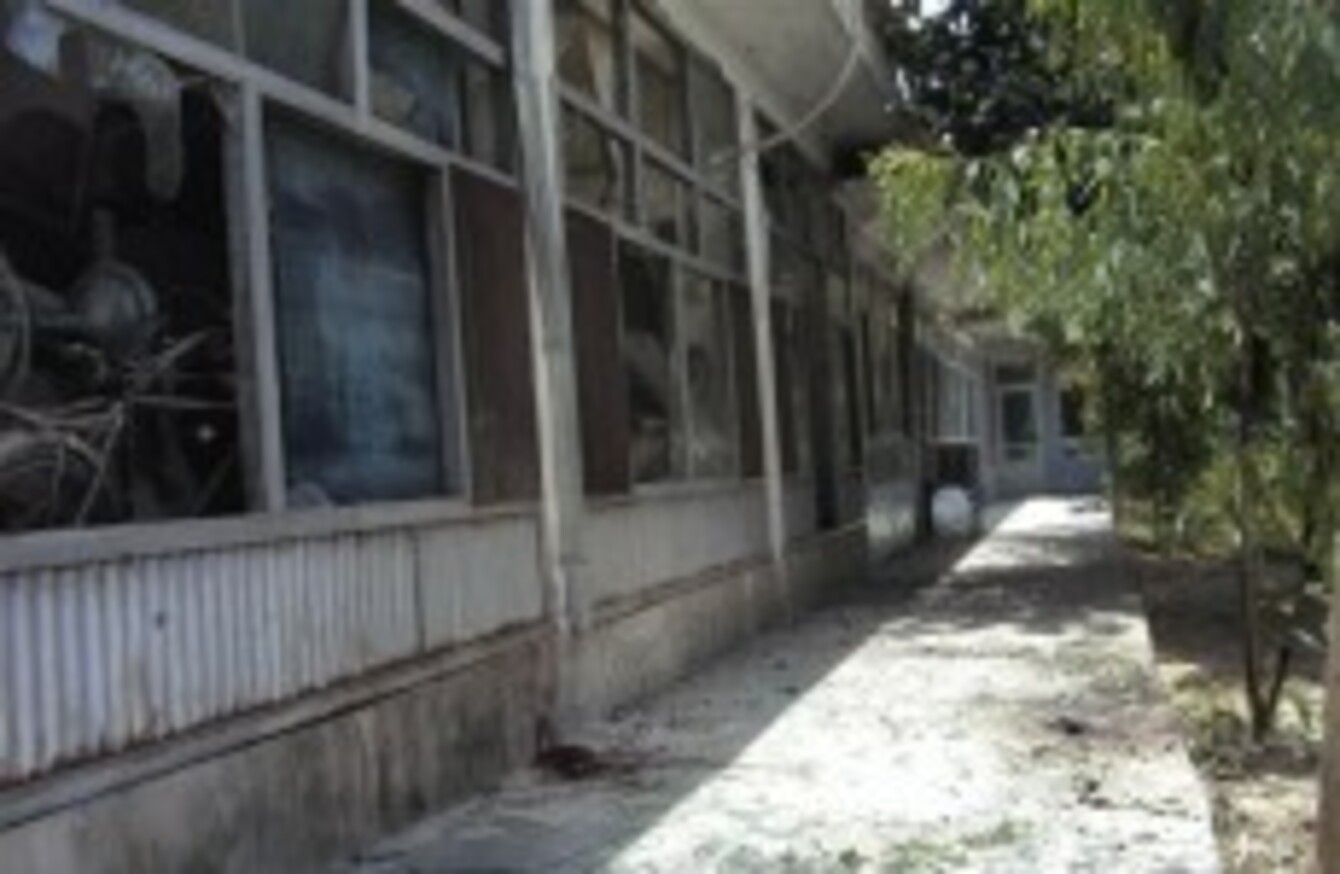 The damaged windows of the Kandahar mayor's office following today's suicide bomb attack.
Image: AP Photo/ Allauddin Khan
The damaged windows of the Kandahar mayor's office following today's suicide bomb attack.
Image: AP Photo/ Allauddin Khan
A SUICIDE bomber hiding explosives in his turban assassinated the mayor of Kandahar today, just two weeks after President Hamid Karzai's powerful half brother was slain in the southern province believed critical to the US-led war effort.
Mayor Ghulam Haider Hamidi, 65, was the third powerbroker from southern Afghanistan to be killed in just over two weeks, underlining fears of a surge in violence in the wake of the slaying of the president's half brother.
The Taliban have claimed responsibility for all three attacks, yet the area is rife with tribal rivalries and criminals and it is not yet certain who is behind them.
Taliban spokesman Qari Yousef Ahmadi told the AP that they killed the Kandahar mayor because he had ordered the destruction of homes that city officials claimed had been illegally constructed. Ahmadi said the mayor was killed to avenge the deaths of two children who were killed during the demolition work.
Kandahar Gov Tooryalai Wesa said the two children were accidentally killed by a bulldozer knocking down the homes.
During his four years as mayor, Hamidi became the enemy of the Taliban as well as others involved in criminal activities.
The mayor's son-in-law, Abdullah Khan, said Hamidi had launched a campaign against warlords and criminals and was particularly harsh on people who took illegal control of property. Just two days before the killing, he said his father-in-law had ordered several large homes torn down because they had been built illegally.
"I don't know who did this," Khan told the AP in a telephone interview.
From day one I was afraid. Even I wanted to put pressure on him to leave. It is up to the police to investigate, but we don't really have police that can do a good investigation.
Ryan Crocker, the new US ambassador to Afghanistan, and Gen John Allen, the new commander of U.S. and NATO forces in Afghanistan, both condemned the assassination.
Militants have targeted scores of government officials in Kandahar, heightening fears that security in the already volatile south is unraveling.
In April, a suicide bomber wearing a police uniform killed Khan Mohammad Mujahid, the Kandahar provincial police chief and one of the most prominent law enforcement officials in the nation. Two deputy mayors also have been killed — one in April 2010 as he knelt for evening prayers in a mosque and another during an insurgent attack in October 2010.
Two days after the president's half brother was slain, a suicide attacker — also with explosives hidden in his turban — blew himself up inside a mosque where Afghan officials were attending a memorial service for him.
- AP