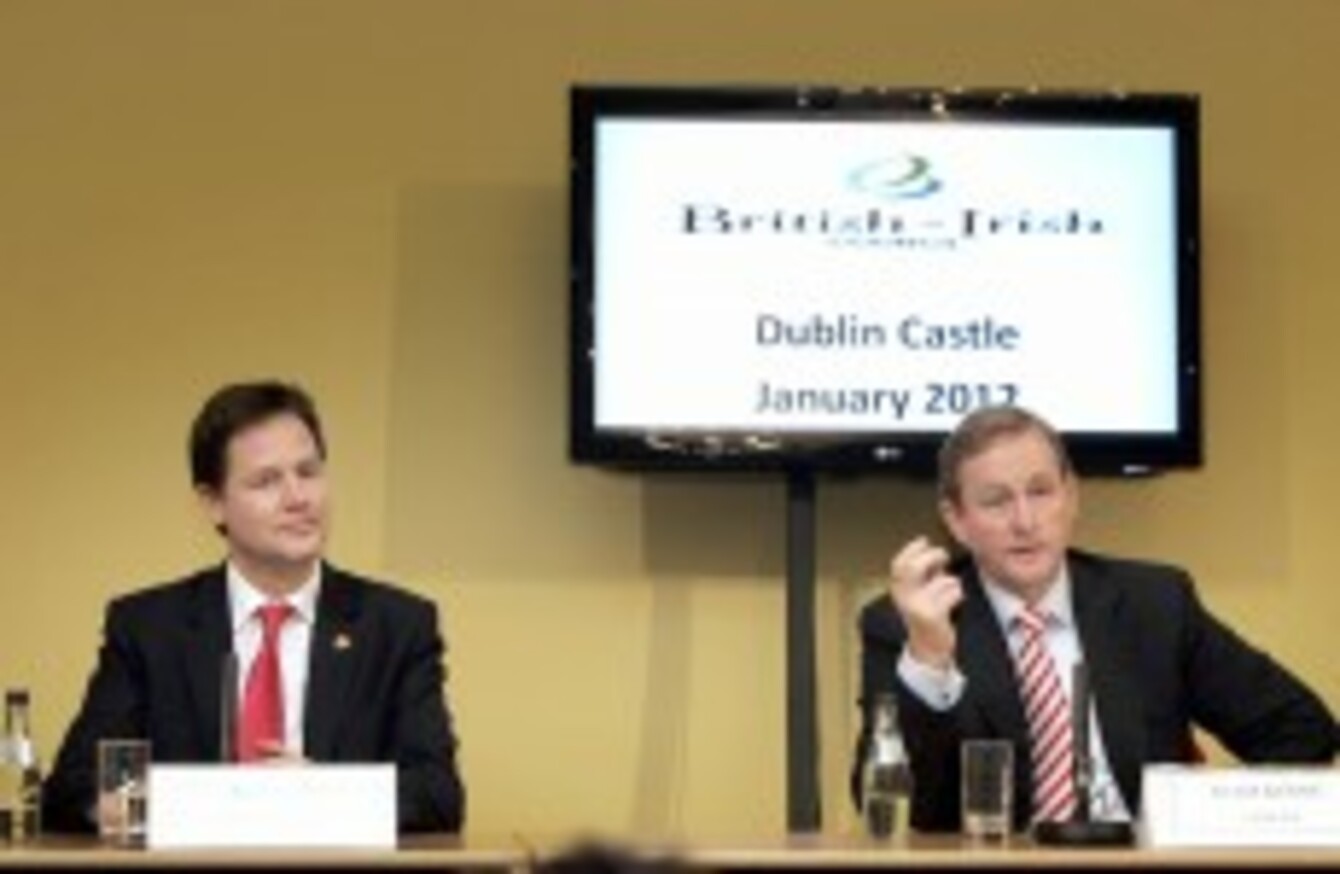 Image: Mark Stedman/Photocall Ireland
Image: Mark Stedman/Photocall Ireland
THE TAOISEACH HAS said that although he wants to see banks subject to new taxes, he will not accept any financial taxes in Dublin that are not charged in London.
At a news conference following the British-Irish Council summit yesterday Kenny said that there cannot be different situations in London and Dublin.
"You cannot have a situation where a financial transaction tax resulted in a difference between what happens in London and what happens here in Dublin.

We have made it very clear that it would not be acceptable to us."
Kenny added that such a tax would only be welcomed if it was agreed and implemented on a global level.
British Deputy Prime Minister Nick Clegg echoed Kenny's opinion.
He said that his government were adamant that "this type of tax had to be done in a global way".
"To do it partially – just in Europe or the EU – would not lead to growth and dynamism but job losses. For that reason, we do not support it," he reiterated.
Clegg also pointed to the European Commission's own research which he claimed showed that up to half a million jobs could be lost as a result of any transaction tax.
When in an economically precarious position, I don't think the priority should be a measure which even its proponents admit would lead to significant levels of unemployment."
The Taoiseach said the leaders had a "useful exchange" on the economic challenges facing the various jurisdictions of the council. Scottish First Minister Alex Salmond, Welsh First Minister Carwyn Jones and Northern Ireland's First and Deputy First Ministers Peter Robinson and Martin McGuinness also attended the meetings.