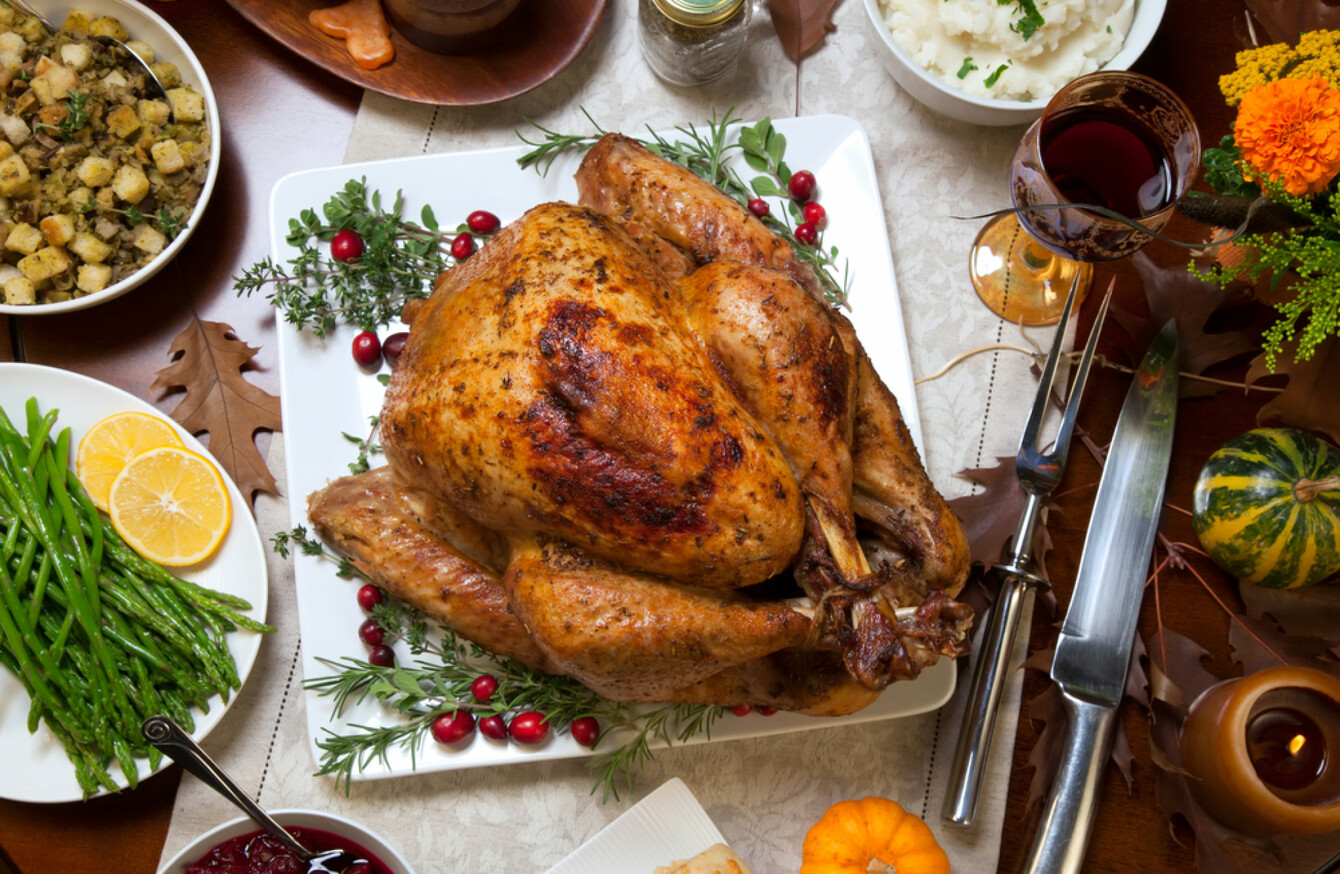 Image: Shutterstock/Bochkarev Photography
Image: Shutterstock/Bochkarev Photography
EVERY HOME COOK has their own kitchen hacks, cheats and traditions, and we want to know yours.
Each week as part of our Kitchen Secrets series, we'll be asking readers to share their cooking tips and go-to-dishes. From the secret to quick-and-easy dinners, to the best way to scramble an egg, we'll have a new question every seven days.
This week, we're asking…
What's your tip for perfectly prepared roast turkey?
As usual, our home cooks had lots to say. If you'd like to join the panel (and be in with the chance to win Lidl prizes), send us your name and a bit about yourself to food@thejournal.ie!
Arm yourself with one essential piece of kit:
Get a good thermometer! The turkey needs to be piping hot (75 degrees Celsius) after cooking and it needs to stand for an hour before carving. I suggest making the gravy in advance too so that you can enjoy the day.
- Fiona Staunton
Rub some butter under the skin to keep your turkey moist:
I have a few tips for a perfectly cooked, moist turkey.
When preparing your turkey, gently lift the skin and smother some softened butter between it and the breast. This will ensure your turkey is beautifully moist when cooked.
When you're ready to get going with cooking, season the bird well and cover it in tinfoil, making a "tent" by sealing the edges around the tin. I like to give the turkey a good blast of heat to begin so I heat the oven to about 220° and cook for 50 minutes before lowering it to 180°/160°. Then you can continue cooking for the required time (depending on weight – and be sure to weigh your bird *after* stuffing it).  
When it's cooked, cover your turkey loosely in foil on a platter and leave it to rest for at least an hour. This allows the juices to relax through the meat and you will have a moist bird.
- Angela Nolan
Not enough people for a full turkey? Try this instead:
As there are only the three of us at home, I get a rolled and boned breast of turkey. To stuff it yourself, just slice the length of the breast with a sharp knife (ie butterfly it) and put the stuffing on one half.  Fold the other half over and tie.
Took cook the turkey breast, butter and season the outside, then lay it on tin foil. Pull the tin foil a into a loose pocket and scrunch it together at the top. This allows steam to circulate – but not escape – and will keep it lovely and moist.   
Unlike with a full turkey, there's no need to baste the breast with this. Instead, for the last 20 minutes of cooking, open up the tin foil and brown the top of the meat.  
- Olly Keegan
Add some sweetness to your turkey with this tip:
I tend to rub the skin with salt, syrup (maple or honey) and some oil. Mix those around with your hands, and also try and pull back the skin to salt the breast. 
Keep back some unchopped fresh herbs from your stuffing prep and stuff those in the bird before cooking – and don't forget to drain the juices regularly during cooking for that all important gravy. 
- Ross Boxshall