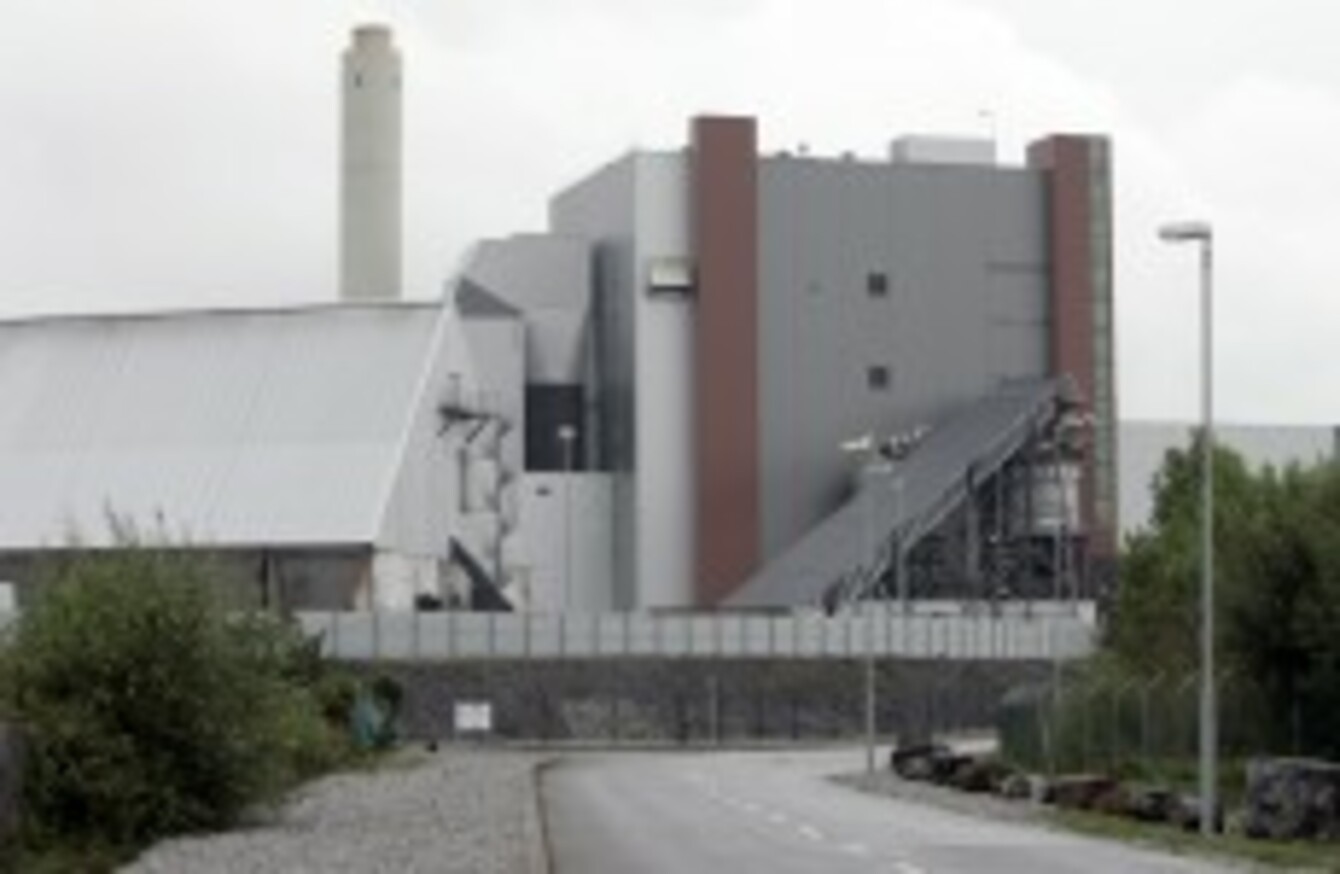 The ESB peat burning station in Shannonbridge in County Offaly.
Image: Eamonn Farrell/PhotocallIreland
The ESB peat burning station in Shannonbridge in County Offaly.
Image: Eamonn Farrell/PhotocallIreland
THE GREEN PARTY has said that Ireland needs to shut down its coal and peat-fired power stations.
It made the comments in the wake of an EPA report that said that Ireland will meet its Kyoto obligations, but that greenhouse gas emissions for last year increased by 1 per cent (0.58 million tonnes).
This reversed a six-year downward trend in emissions since 2006.
The EPA said today that higher greenhouse gas emissions in 2012 "point to significant challenges in delivering a low-carbon, sustainable economy for Ireland".
It said that in 2012:
Energy emissions (principally electricity generation) increased by 5.9 per cent.

Agriculture emissions increased by 3.0 per cent

Industry and Commercial emissions increased by 1.6 per cent

Transport sector emissions decreased 3.5 per cent

Residential sector emissions decreased by 5.9 per cent
It also said that the reason why agriculture emissions are higher is that animal numbers have increased in line with Food Harvest 2020. Agriculture is the single largest contributor to overall emissions (32 per cent), followed by energy (21.9 per cent) and transport (18.8 per cent).
"Low coal and carbon prices are encouraging a shift to coal-fired electricity generation which has significant implications for meeting long-term emissions reduction goals," said the EPA.
Dara Lynott, Deputy Director General, EPA said that "The figures underline the requirement to decouple emissions from economic growth.  They also point to the urgent need for a higher carbon price which would provide an incentive for using less CO2 intensive energy sources, such as natural gas".
Dr Eimear Cotter, Senior Manager, EPA said that options "such as greater efficiency at farm level, travelling less by car and reducing energy use and energy loss in households all offer potential to deliver emission reductions".
Response
Green Party leader Eamon Ryan said that they welcome the announcement Ireland has met its Kyoto target for the five years from 2008 – 2012.
"We have gone from having one of the most polluting new car fleets in Europe to having one of the most efficient. That was due in part to progressive changes in the motor tax system that were introduced in 2008," he said.
However, he said that unfortunately the figures released today "show a worrying reversal in the positive trend".
The Government seems to have no response to this massive challenge. We should be shutting down our Ccal and peat fired power plants rather than firing them up as happened last year. There is no reason why could not have them all closed within five years and rely instead on a combination of renewables, interconnection and cleaner gas fired plants.
Ryan also said that government needs to start preparing for the effects of climate change on farming. "The wet summer in 2012 lead to us having to import fodder to feed our cattle this year. At the same time our emissions from agriculture rose," he pointed out. "That is a wake up call we all need to heed sooner rather than later."