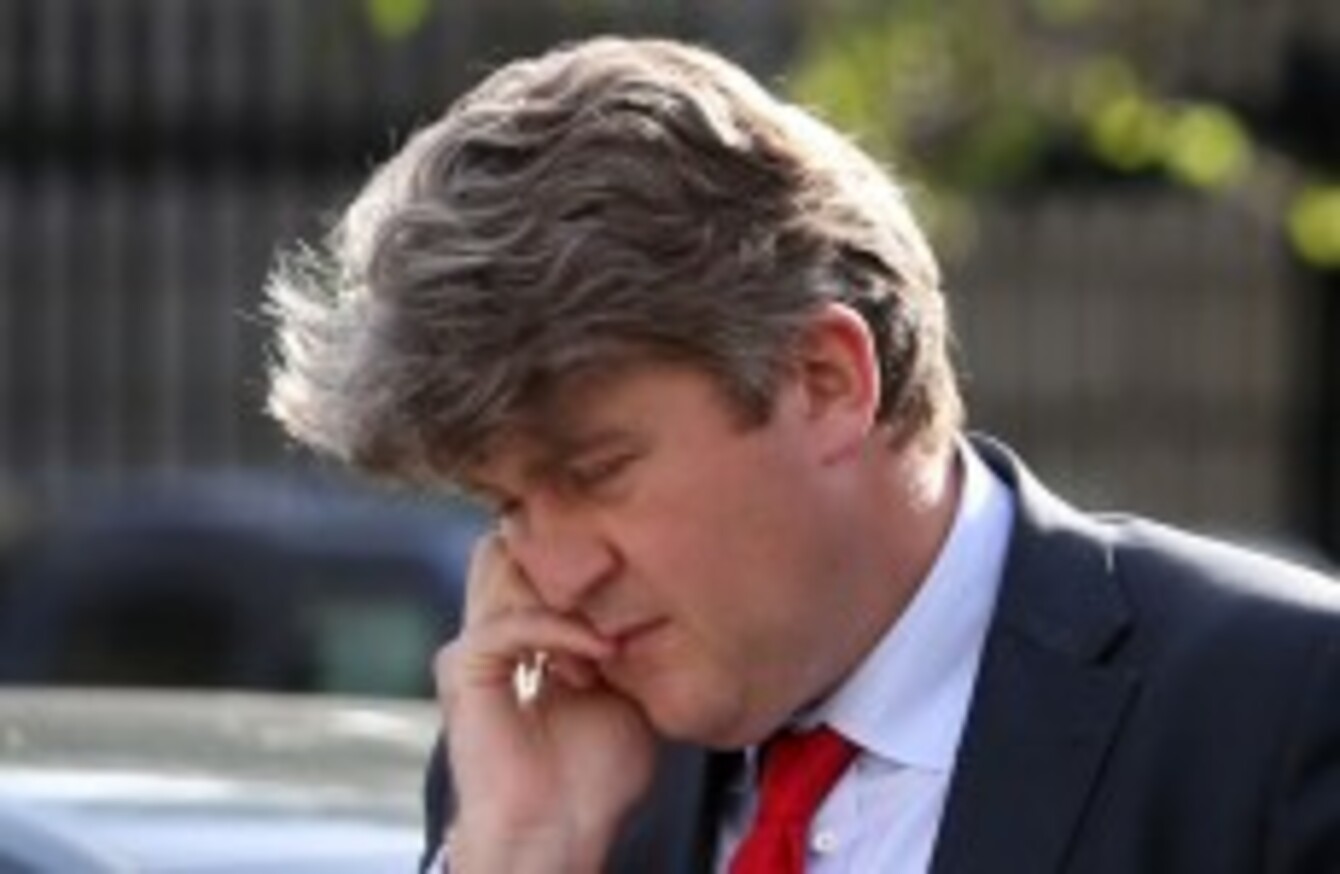 Michael McNamara
Image: RollingNews.ie
Michael McNamara
Image: RollingNews.ie
LABOUR HAS DENIED there is any connection between the removal of rebel TD Michael McNamara from the Oireachtas health committee and his attempts to hold hearings on abortion.
McNamara was expelled from Labour's parliamentary party in May after voting against the sale of Aer Lingus. He will be formally removed from both the health and agriculture committees tomorrow afternoon in the Dáil.
The Clare TD has claimed the timing of the move is "strange".
Having been added to the committee just one day before he lost the Labour whip in May, the TD had been particularly keen to advance his work on drafting legislation on fatal foetal abnormalities, which he said was more restrictive than previously published bills.
McNamara wrote to the chair of the health committee, Fine Gael's Jerry Buttimer, last Thursday asking him to hold hearings in order to examine the possibility of legislating for abortion in cases of fatal foetal abnormality under current constitutional constraints.
Specifically he wanted the committee to examine if the government could legislate for terminations "where there is no realistic prospect of the foetus being born alive" including specific conditions such as "anencephaly, trisomy 13 and/or trisomy 18″.
McNamara listed potential witnesses including former tánasite and attorney general Michael McDowell, Trinity law professor Gery Whyte, as well as consultant obstetrician Dr Peter Boylan and the master of Holles Street, Dr Rhona Mahony.
Speaking to TheJournal.ie today, McNamara described the timing of his removal from the committee as "strange".
Equally it would be strange if I were to be removed for pursuing Labour party policy, but I can think of no other reason for my removal at this stage, a month-and-a-half after the removal of the whip.
Labour whip Emmet Stagg insisted that the timing was coincidental and said it had always been the intention to remove McNamara from the committees as a result of him defying the government over Aer Lingus.
There's no connection between the two things. I didn't even know about the letter to the health committee. The reason for the delay was that I was trying to get people to go on to the committees.
McNamara will be replaced on the health committee by former minister Joe Costello, who is also on the Public Accounts Committee, and Kerry TD Arthur Spring will take his spot on the agriculture committee.
Buttimer said this afternoon that he was aware of McNamara's letter to the committee. He said it would be discussed this Thursday, irrespective of whether or not McNamara was a member of the committee.
"If a formal proposal comes in, we will look at it," he said.