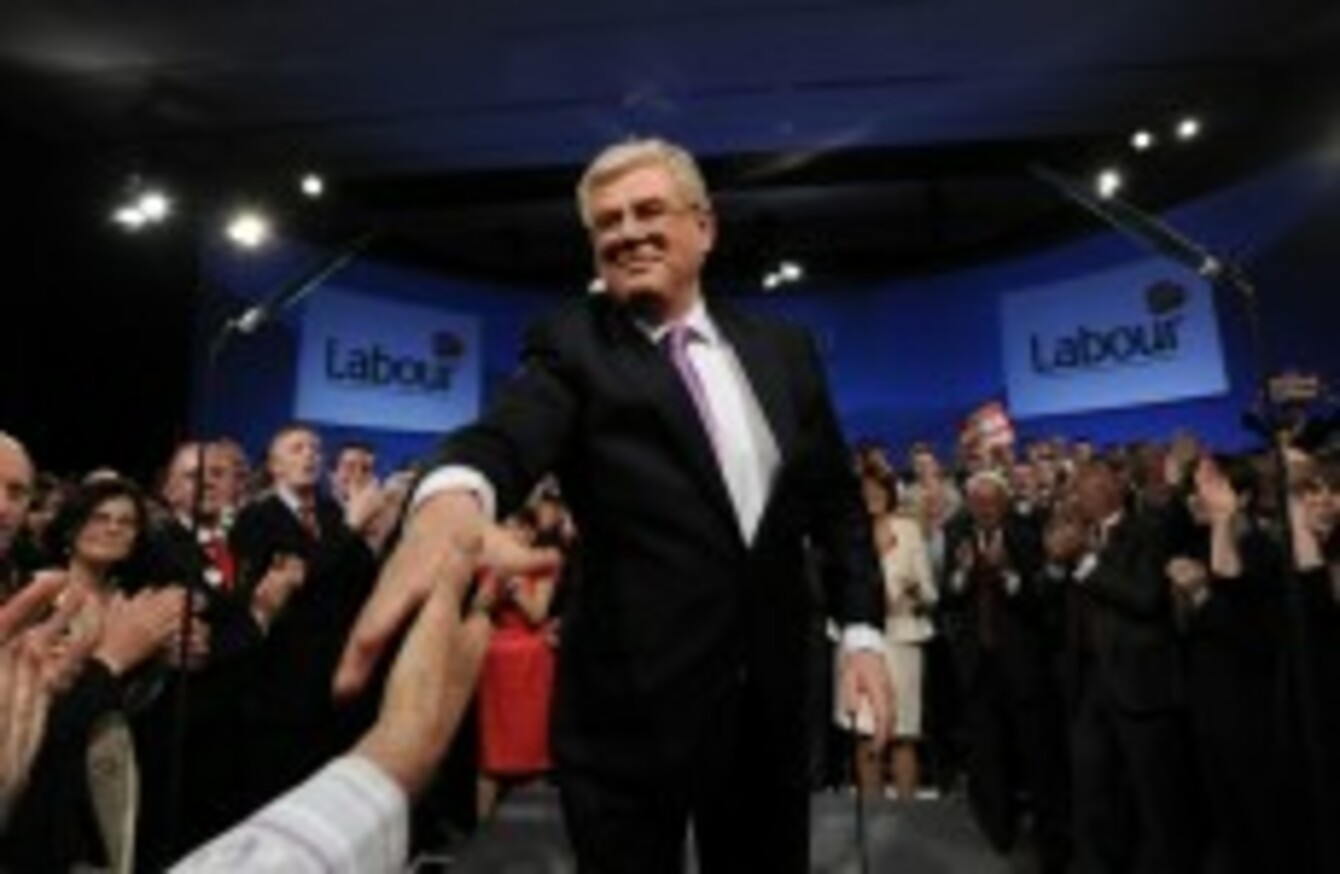 Eamon Gilmore at the Labour conference in 2010
Image: Sasko Lazarov/Photocall Ireland
Eamon Gilmore at the Labour conference in 2010
Image: Sasko Lazarov/Photocall Ireland
THE LABOUR PARTY national conference is set to begin today, with protests expected as party leaders address members from around the country.
The conference at Bailey Allen Hall in Áras Na MacLéinn, NUI Galway will hear speeches from party leader Eamon Gilmore as well as senior ministers, TDs and Senators.
Gilmore will address party members tomorrow night in a keynote speech which is expected to highlight the party's achievements in Government.
David Begg, the general secretary of the Irish Congress of Trade Unions, will also speak at the conference.
However, some protesters are expected to gather around the conference site amid public anger at Government decisions including the household charge and a range of spending cuts.
Representatives from all around the country are setting out early this morning – as this tweet from Colm Keaveney suggests:
But ahead of the conference opening today, Labour MEP Nessa Childers called on the leadership to recall the core values of the party – or else pull out of the coalition.
Writing for TheJournal.ie, Childers said the party should cause the Government to fall "if we cannot bring about real reform, rather than hold up a flawed notion that austerity alone will bring security."
Her party colleague Patrick Nulty, who lost the party whip last December after voting against the Budget, said the party should listen to motions set down by ordinary members.
We'll be providing full coverage of the conference here on TheJournal.ie.