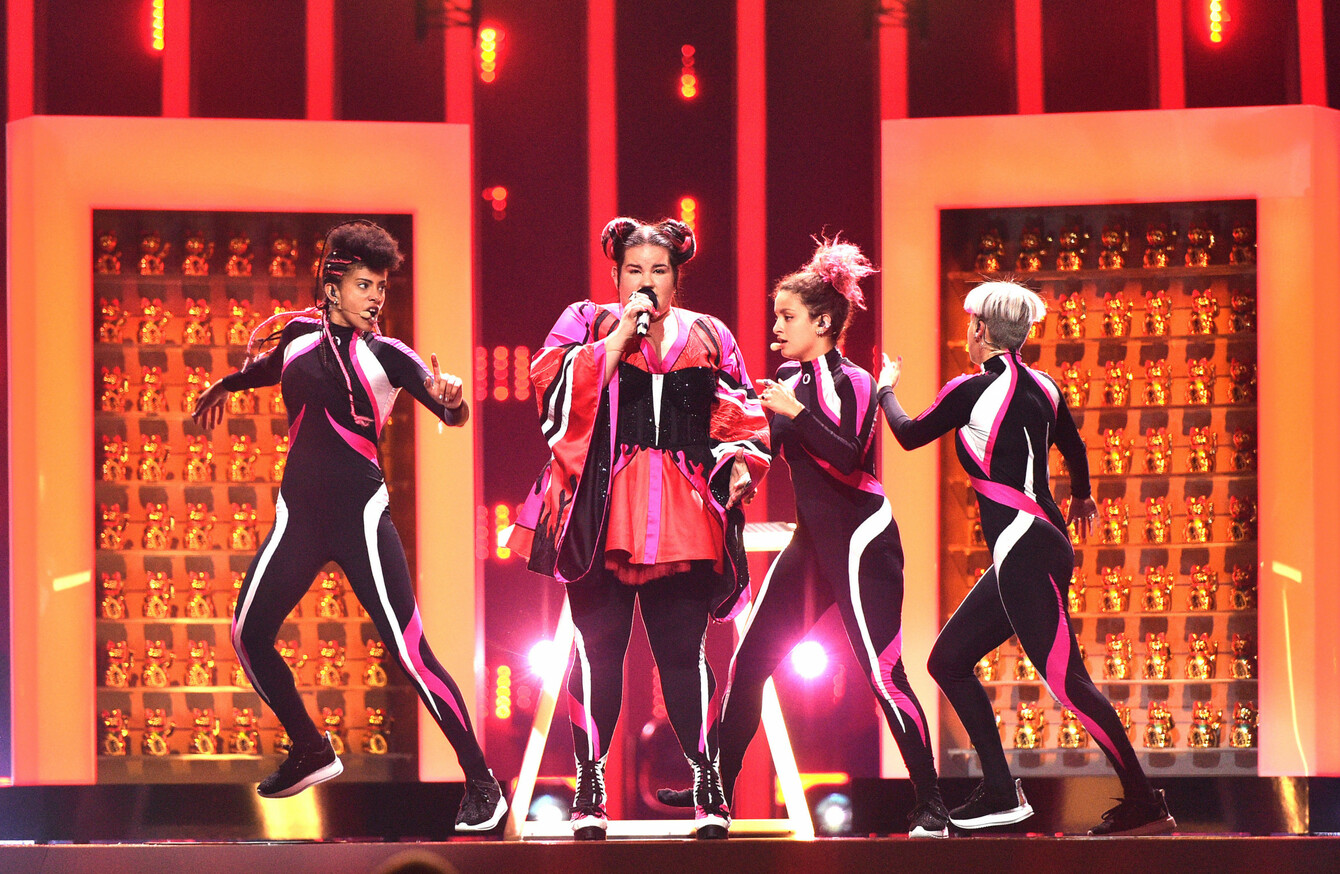 Netta Barzilai during the 2018 Eurovision Song Contest
Image: Persona Stars via PA Images
Netta Barzilai during the 2018 Eurovision Song Contest
Image: Persona Stars via PA Images
THE LABOUR PARTY has called on RTÉ to boycott the Eurovision Song Contest in 2019 if Israel hosts it in Jerusalem. 
However, it has already been confirmed by the European Broadcasting Union that the event will take place in Tel Aviv. 
The motion, tabled by LabourYouth, was passed by a majority at today's Labour Party conference. It read:
"[Labour] calls on RTÉ to boycott the Eurovision Song Contest in 2019 if Israel proceeds with its proposals to host Eurovision in Jerusalem. This boycott must stay in place till a peace deal is agreed between Palestine and Israel." 
The above motion was placed on the conference agenda before it was announced that it would be in Tel Aviv. A spokesperson for Labour could not confirm why the motion was not subsequently amended. 
Israel earned the right to host next year's Eurovision in May when Israeli singer Netta Barzilai won the 2018 contest in Lisbon with a song inspired by the #MeToo movement against sexual harassment.
The host country for next year's contest has proven to be controversial here, with figures from politicians to former song contest winners and presenters adding to calls for Ireland to stay away from the Israel-hosted show next year.
EBU said the decision to choose Tel Aviv was taken by the contest board, which had asked Israeli public broadcaster KAN to present at least two potential candidate cities for the annual competition.
Today's conference also called the government to institute a cultural boycott of Israel immediately. 
Tánaiste and Minister for Foreign Affairs Simon Coveney has previously said that a boycott is not something the government would back, insisting that withdrawing from the songfest would only "polarise things even further". 
Israel has previously hosted the contest in 1979 and 1999. RTÉ sent an act to compete in the contest on both those occasions. RTÉ has said that, on this occasion, it will not sanction any member of staff who doesn't wish to travel to Israel for next year's event. 
With reporting by AFP and Daragh Brophy