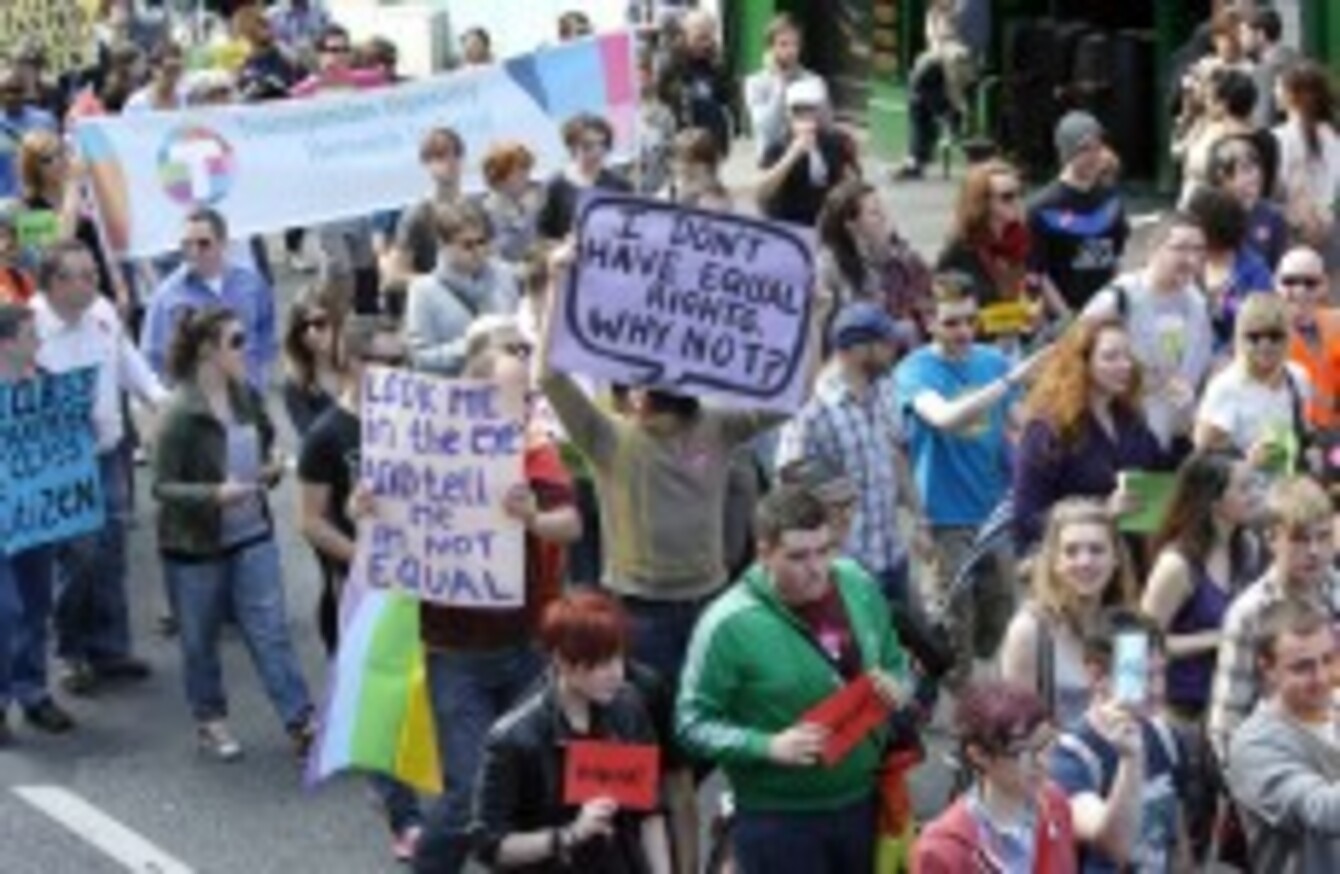 LGBT campaigners marching for civil marriage equality in August last year
Image: Mark Stedman/Photocall Ireland
LGBT campaigners marching for civil marriage equality in August last year
Image: Mark Stedman/Photocall Ireland
AN LGBT RIGHTS group is to protest at the opening of the Eucharistic Congress in Dublin on Sunday.
LGBT Noise says it is holding the protest over the Catholic Church's 'detailed and shameful' history of opposing the civil rights of LGBT people and their families.
The group is calling on Church leaders not to be involved in the issue of same-sex marriage, and says it should respect the principle of the separation of church and state.
"Countless church authorities defame and offend LGBT people on a regular basis," LGBT noise said in a statement on its Facebook page for the protest.
"Church leaders lobby governments to prevent LGBT people's civil rights. Among the issues Noise campaigns on is civil marriage equality, which is a civil right not a religious rite. If Catholic leaders want nothing to do with same-sex marriage, they don't have to have one".
The protest will take place at 12 noon on Sunday opposite the Anglesea Road entrance of the RDS as Cardinal Marc Ouellet, the Papal Legate, opens the event.
The Eucharistic Congress will take place at the RDS from 10-16 June. It is expected that up to 25,000 people will attend the events every day, with up to 80,000 people expected to attend the closing ceremony in Croke Park.
It is the first time that the event has been held in Ireland since 1932.