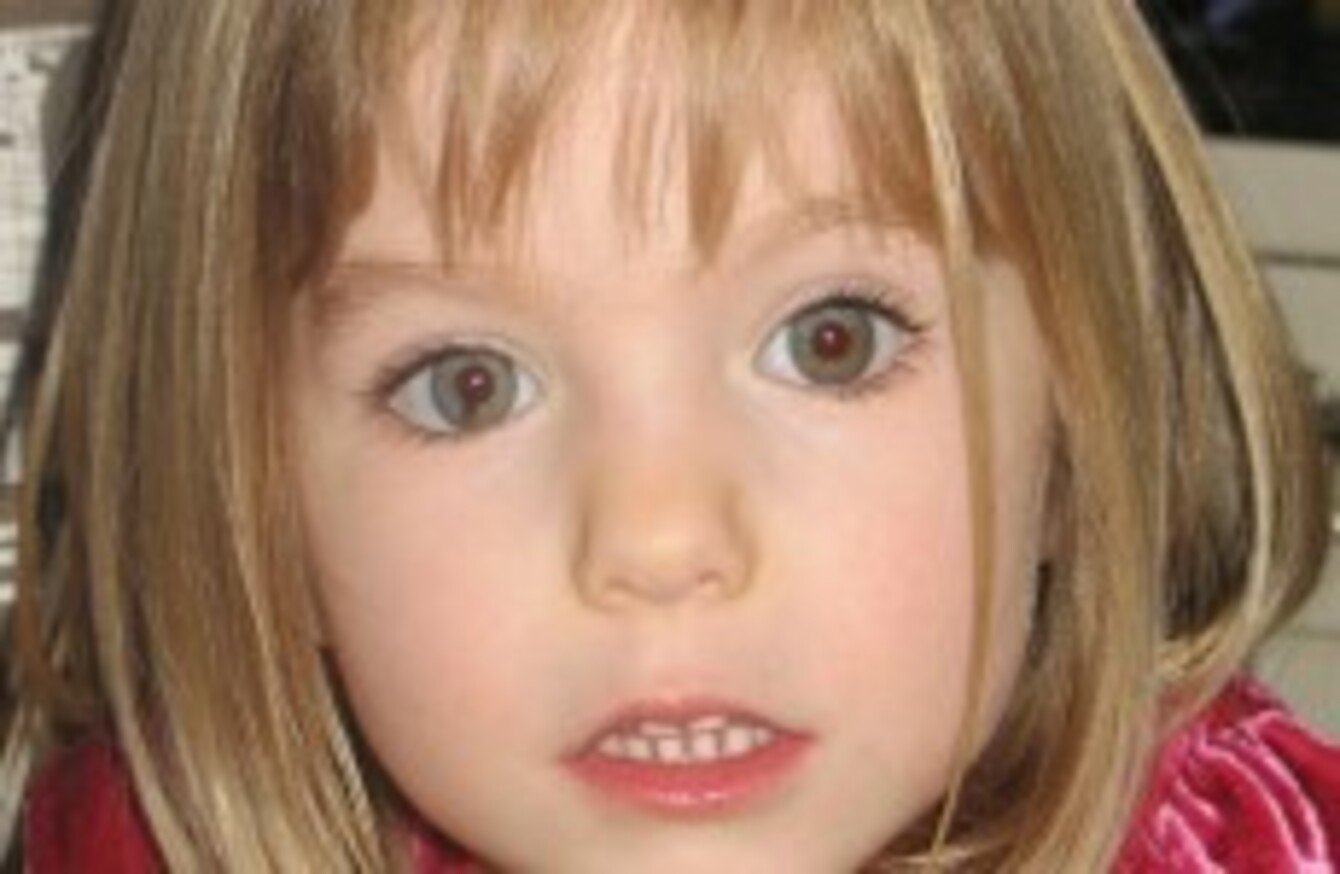 Undated family handout photo of Madeleine McCann.
Undated family handout photo of Madeleine McCann.
THIS THURSDAY will mark the eighth birthday of Madeleine McCann, who disappeared from her bed in her holiday apartment at Praia da Luz four years ago.
Her mother, Kate McCann, is to mark the occasion by publishing a new book, in which she insists that she has not given up hope of finding out what happened to her daughter. But the books also reveals the shortcomings in the bungled investigation by police in Portugal.
In it, McCann recounts frightening new information that was released to the family only after the police file on Madeleine was closed in 2008. It suggests that Madeleine's disappearance was not the first indication of danger to children holidaying on the Algarve:
Three intruders had been disturbed in children's bedrooms within an hour's drive of Praia da Luz in the three years before Madeleine was taken;
Five children had been abused in their beds while on holiday in the Algarve, as their parents slept in another room. Evidence of these incidents had never been collected or collated by Portuguese police.
McCann writes that she believes these crimes were "brushed under the carpet".
It broke my heart to read the terrible accounts of these devastated parents and the experiences of their poor children … What these cases do demonstrate, however, is that British tourists in holiday accommodation were being targeted… It is so hard not to scream from the rooftops about how these crimes appear to have been brushed under the carpet.
Meanwhile, some chilling new information has emerged in connection with the investigation:
A paedophile British couple, Charles O'Neill and William Lauchlan, have reportedly been interviewed by British police about Madeleine's disappearance after it emerged that they were travelling in Spain, the Canaries and possibly Portugal in May 2007, on false passports. They had previously been arrested by Spanish police in 2004 after abducting a 14-year-old boy.  And in March 2007, they were posing as cleaners in a holiday villa apartment in Gran Canaria when a child, Yeremi Vargas, went missing as he played with his cousins on the street – just weeks before Madeleine's disappearance.  The Daily Mail reports that the pair are currently serving a total of 56 years in prison for sex attacks on children and the murder of the mother who threatened to expose them.
One of the two, Charles O'Neill (left below), bears a resemblance to the photofit of a man seen hanging around Praia da Luz in the days before Madeleine's disappearance.
Charles O'Neill and William Lauchlan
The picture shows a man that was seen several times by different witnesses during the days leading up to Madeleine's abduction on May 3rd 2007. www.findmadeleine.com
Another known paedophile, 'Martin N,' was arrested last month for the murder of Dennis Klein, a 9-year-old boy who vanished on a school trip in Germany in 2001, and is wanted in questioning with a number of other child disappearances.
MADELEINE by Kate McCann is to be published by Bantam Press on May 12