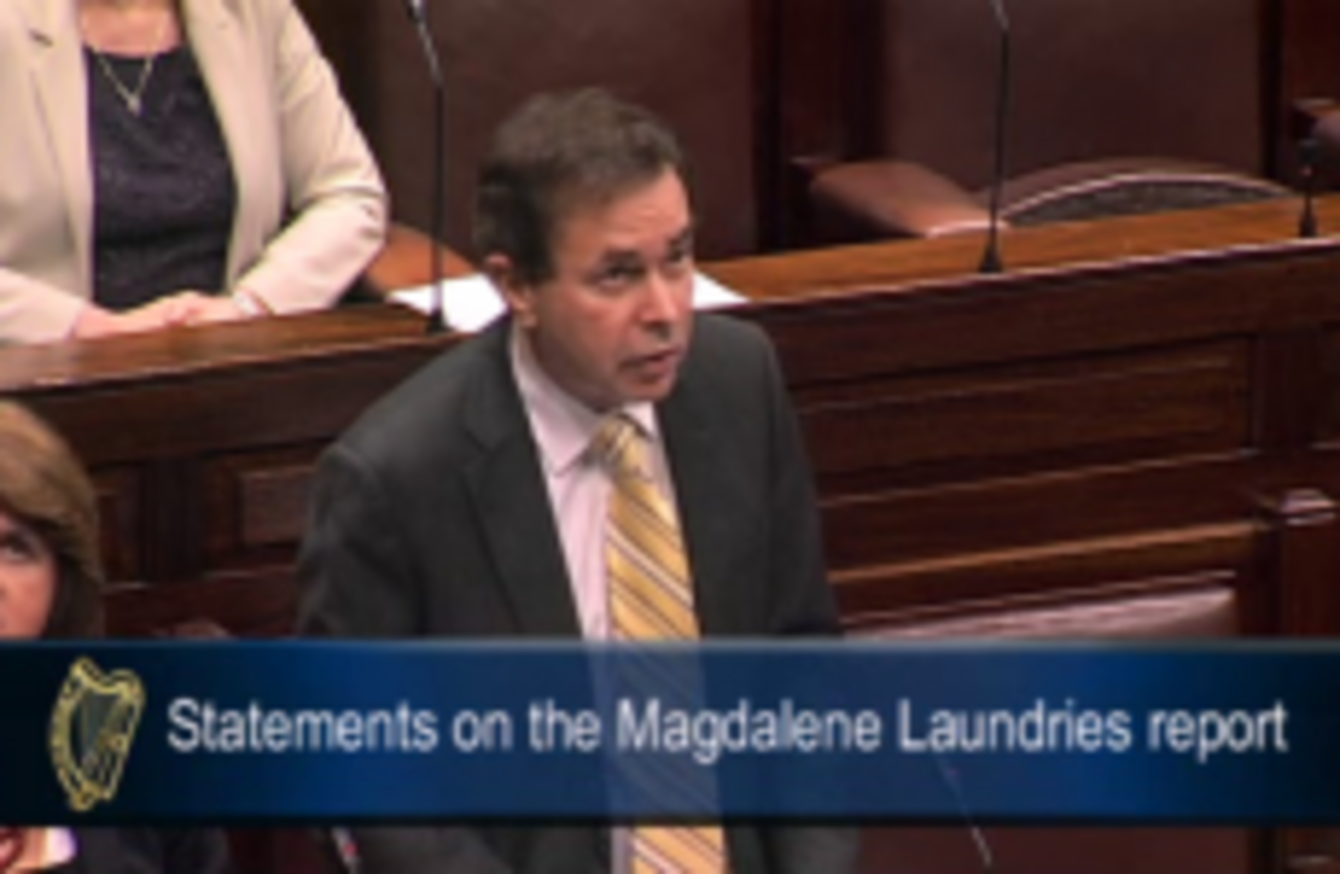 Image: Oireachtas.ie
Image: Oireachtas.ie
THE GOVERNMENT IS to give €250,000 to fund the UK Step by Step Centre for Irish Magadalene Laundries survivors, Minister for Justice and Equality Alan Shatter said today.
Speaking in the Dáil following the official State apology from the Taoiseach Enda Kenny to the Magdalene survivors, Shatter said that the largest single group of women who have come forward are based in the UK and represented by the Irish Women's Survivors Network.
He said that it is now proposed that the Step by Step Centre for Irish survivors be established as a holistic and person-centred service that would offer specialist advice and support to those affected, and focus on ensuring their future health and well being.
Minister Shatter also noted:
the greatest respect we can pay to their stories of the laundries is that those stories, and the lessons from them, are never forgotten and are truly believed.
The Government has made a decision in principle to pay out of the fund an initial sum of €250,000 to the UK Step by Step Centre for Irish Survivors of Industrial Schools and the Laundries.
Fund
A fund for Magdalene survivors is to be established, it was announced tonight. Minister Shatter said:
The Government has decided to include those women who worked in the Stanhope Street Laundry without pay within the scope of the fund.
President of the Law Reform commission Mr Justice Quirke has been appointed to examine how the Government might best provide supports for the survivors.
A scheme will be created under the fund (to operate on a non-adversarial basis) to make payments to individuals.
From tomorrow, people can contact the Justice Department to register their interest in being considered to receive benefits or supports from the fund when it enters into operation.
The details are:
Magdalene Laundry Fund
c/o Department of Justice and Equality
Montague Court
Montague Street
Dublin 2
Tel. 01-476 8649; e-mail info@idcmagdalen.ie; web sites: www.idcmagdalen.ie;  www.justice.ie