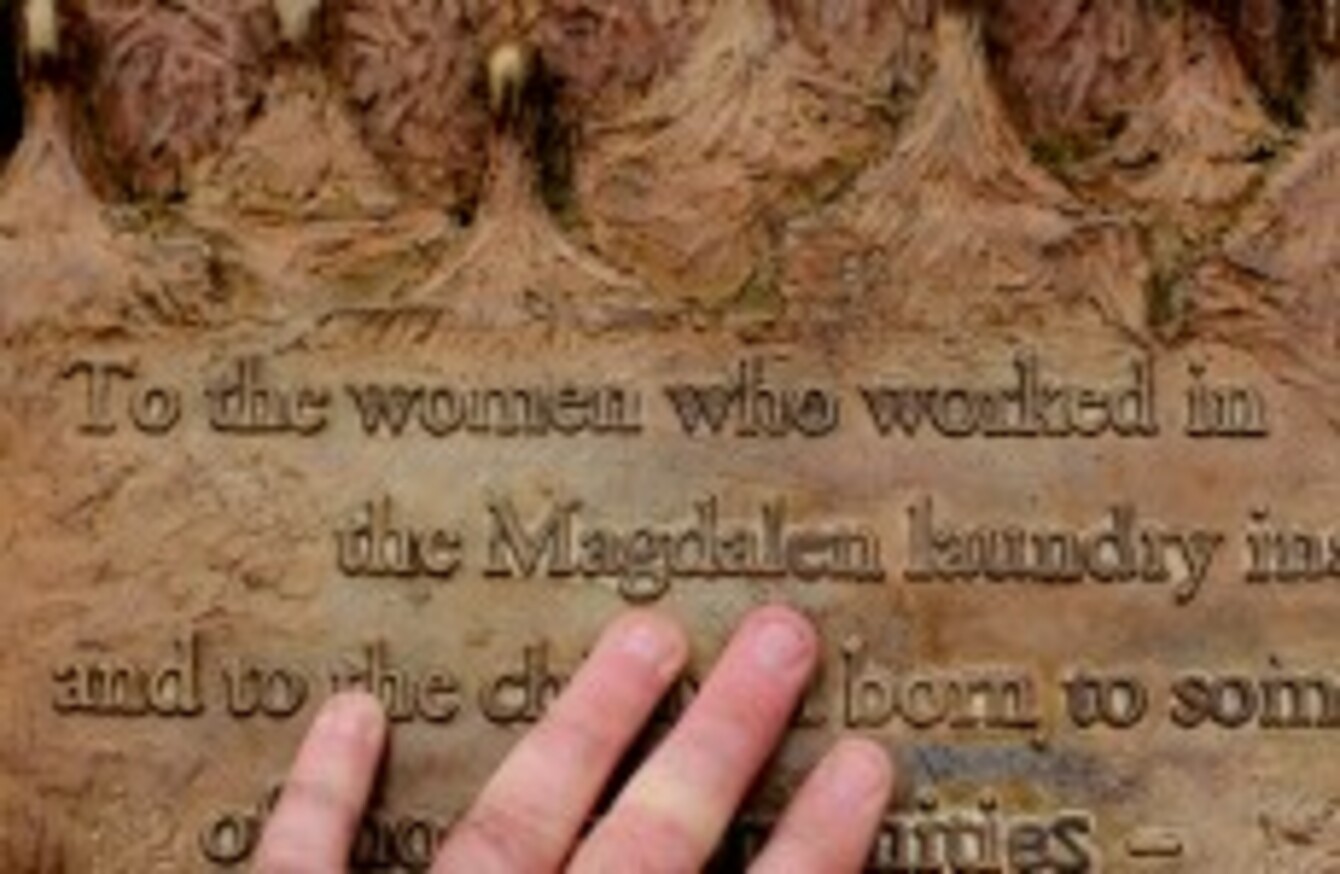 A plaque dedicated to Magdalene Laundry survivors in Stephen's Green in Dublin
Image: Niall Carson/PA Wire
A plaque dedicated to Magdalene Laundry survivors in Stephen's Green in Dublin
Image: Niall Carson/PA Wire
SURVIVORS OF THE Magdalene Laundries have called on Taoiseach Enda Kenny to meet with them.
Members of Magdalene Survivors Together said they were left "devastated" when Taoiseach Enda Kenny stopped short of issuing a full apology to them on behalf of the Irish State.
They said the Taoiseach would fully understand the importance of a State apology if he heard their testimonies directly.
The Taoiseach has apologised for the delay in getting rid of the stigma which the women had faced and said he was sorry that the women lived "in that kind of environment".  However he repeatedly emphasised that more time was needed to digest the report.
The Dáil is due to debate the matter in two weeks.
"The Irish Government needs to do the right thing here," said Stephen O'Riordan of Magdalene Survivors Together.
This is an enormous breach in the women's human and constitutional rights. Enda Kenny stated quite clearly in the Dáil yesterday that these women need support.
The women are prepared to meet with the Taoiseach any time that suits and they hope it will happen before the Dáil debate.
The group said six more women have come forward with their testimonies about the laundries since the publication of the McAleese Report on Tuesday afternoon.