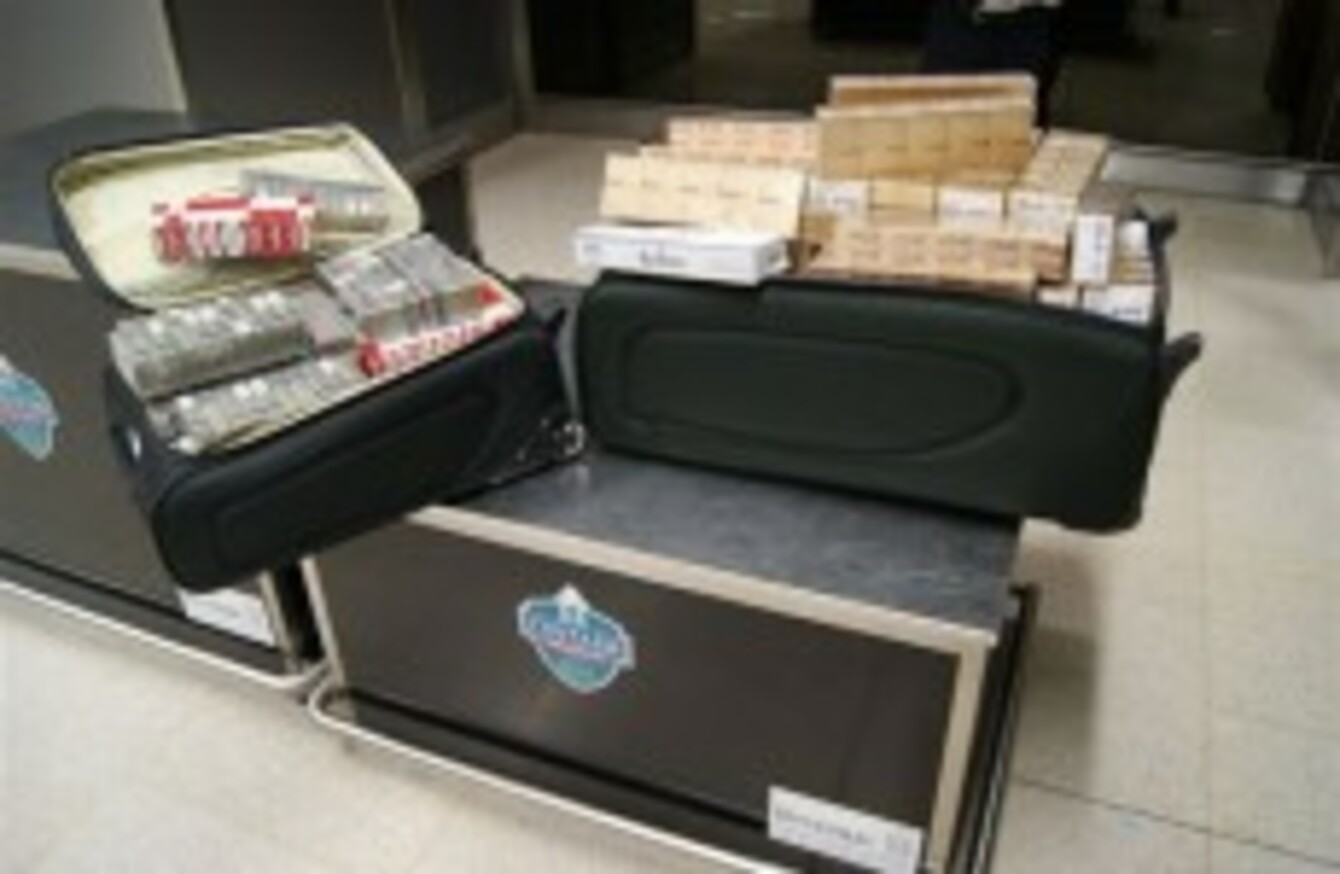 The cigarettes seized at Dublin Airport today
Image: Revenue
The cigarettes seized at Dublin Airport today
Image: Revenue
ONE MAN HAS been arrested after customs officials seized more than 27,000 cigarettes at Dublin Airport.
Officers from Revenue's Customs Service at the airport seized the cigarettes with an estimated retail value of €12,467 in the baggage of a 34-year-old British national. The man had arrived in Dublin on a flight from Abu Dhabi this morning.
The Marlboro, Dunhill and L&M cigarettes represented a potential loss to the exchequer of around €10,800.
The man appeared before Blanchardstown District Court this morning and was remanded in custody to appear again at Cloverhill District Court next Tuesday.
He is the fourth person to be arrested for cigarette smuggling by officers at Dublin Airport. So far this year over 2 million cigarettes and over 900 kgs of tobacco have been seized.
Revenue have appealed to anyone with information about the smuggling or sale of illegal cigarettes to contact Revenue.