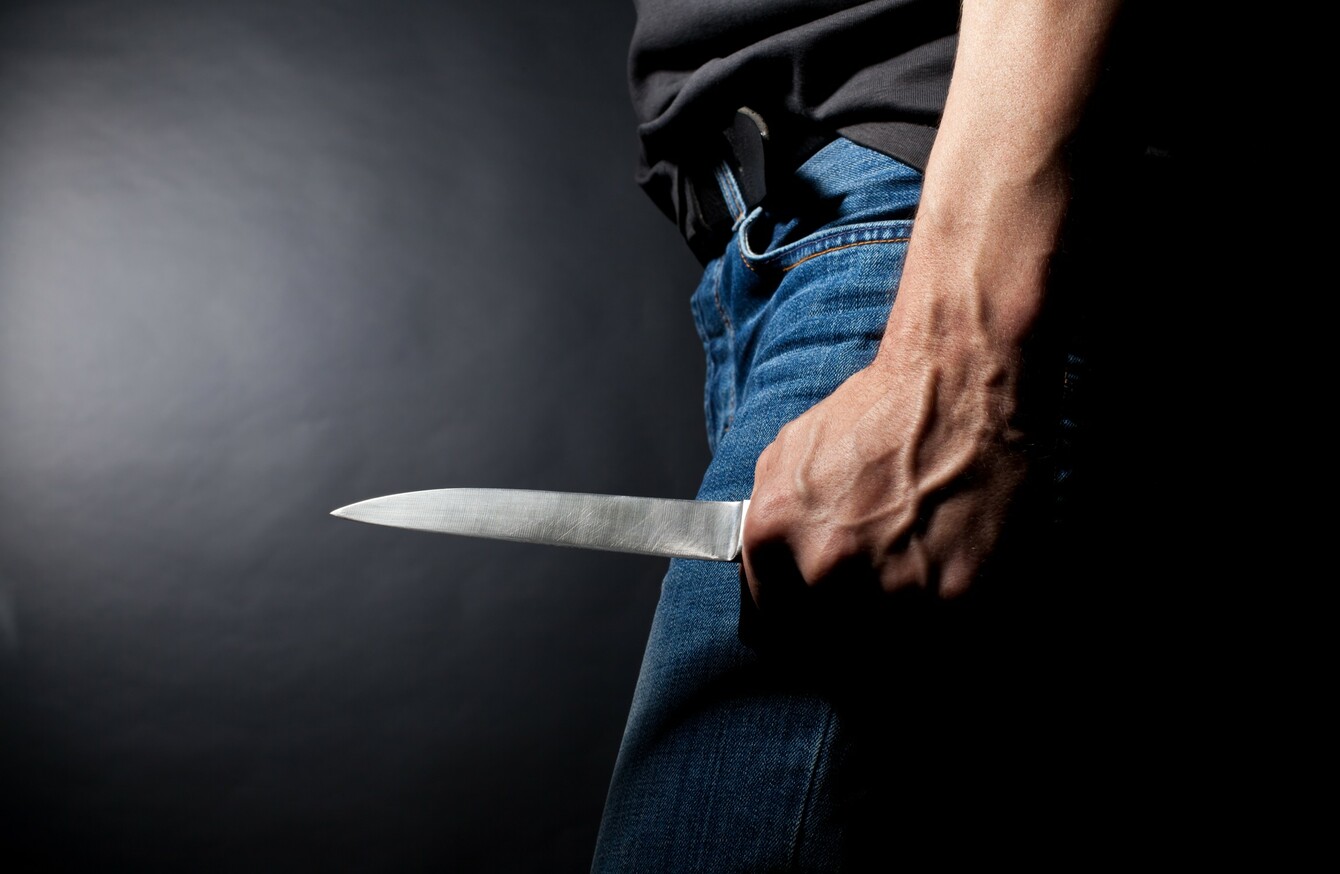 Image: Shutterstock/BortN66
Image: Shutterstock/BortN66
A 19-YEAR-OLD man who "jabbed" a stranger in the buttock with a knife at a nightclub for no apparent reason has avoided jail.
Ciaran Meleady, now aged 21, stood behind the man, jabbed him and then pretended that he had also been stabbed. There had been no interaction between the parties prior to the assault.
Meleady of Ellensborough Copse, Kiltipper Road, Tallaght, Dublin pleaded guilty at Dublin Circuit Criminal Court to assault causing harm at Show Nightclub, Plaza Hotel, Tallaght on 27 July, 2014. He has eight previous convictions for road traffic offences.
The court heard Meleady was taking medication for depression at the time. The victim required steri-strips to the painful wound and a course of antibiotics.
No reason
Judge Melanie Greally said the offence had occurred "for absolutely no apparent reason."
"All the evidence suggests this was a moment of madness where you were overtaken by an impulse as yet inexplicable," Judge Greally said.
She said a possible explanation was the mixing of alcohol and medication and noted Meleady had since stopped drinking. She also noted the death of his grandmother around the time of the offence had an effect on him.
Judge Greally imposed an 18 month sentence which she suspended in full for two years.
Garda Ross McAnaspie told Rosin Lacey BL, prosecuting, that the victim had been standing talking to friends when he felt a sharp pain in his buttock. He put his hand on his jeans saw blood, then turned and saw Meleady.
Meleady asked if he had been stabbed, said he had been stabbed too and claimed the attacker had run off. The man, who became suspicious, asked Meleady where he had been stabbed. Meleady then said "it wasn't me" and ran off.
Meleady had left the premises when gardaí arrived but was identified on CCTV footage.
Apology
Garda McAnaspie said the footage showed Meleady standing a few feet behind the victim and glancing occasionally at him prior to the assault. The offence was not captured on the footage and the knife was not recovered.
Kieran Kelly BL, defending, said his client wished to apologise and had €500 in court. He said Meleady suffered from depression but not from any psychiatric illness "as such".
He submitted that the offence could be termed a "jabbing" rather than a "stabbing" and that the injuries were at the lower end of the scale. He said there was "no rational background" to the offence.
He said Meleady was passionate about cars and wished to pursue a career in mechanics.