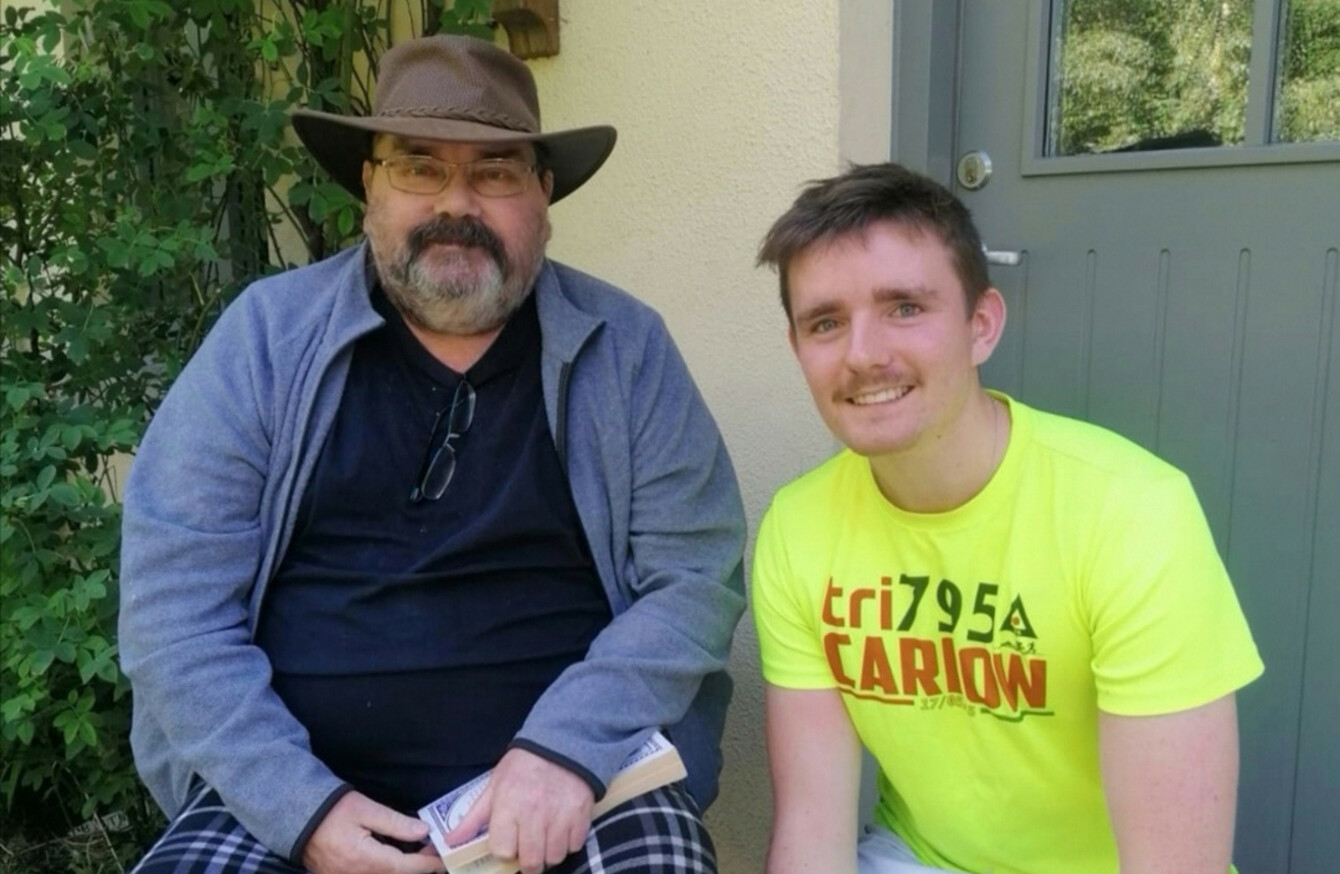 Cian Heffernan with his father John.
Image: Supplied
Cian Heffernan with his father John.
Image: Supplied
"DAD'S CANCER DIAGNOSIS was completely out of the blue. It was tough on all of us."
After being referred for a scan following headaches and mild forgetfulness, Cian Heffernan's father John was diagnosed with a brain tumour in September 2019.
It's been a difficult journey for the family, who live in Co Carlow, and it was made even harder by 15 months of Covid restrictions. "The past year or so has been so tough for dad," says Cian.
"It has been a little isolating because of Covid, but in fairness to him, dad has kept very positive."
For patients like John who have to travel long distances for medical appointments, transport costs can be significant. He availed of the Irish Cancer Society's Travel2Care grant, which provides nationwide transport support to assist patients in meeting some of the costs of travelling to appointments more than 50km from their home. 
This service is one of many which the Irish Cancer Society offers to cancer patients and their families. In 2020 alone, almost 25,000 people were helped by the Irish Cancer Society's Support Line and Daffodil Centre nurses, while Travel2Care grants totalling almost €270,000 were awarded nationwide.
It was this support that encouraged Cian and his sister Eimear to take on the Marathon in a Month challenge to raise funds for the Irish Cancer Society last year.
"We did it to give something back and to help support other families impacted by cancer in Ireland," he says.
The challenge, which is taking place this year throughout the month of July, is to complete the distance of a marathon over a day, week or over the whole month. Participants can walk, jog or run the 42km, and can link their online fundraising page to their fitness app to keep track of their progress as they raise money to help those in Ireland affected by cancer.  
Today, John is on a break from treatment as his oncology team are happy that his tumour is stable and – motivated by his dad's positive outlook – Cian has continued running and plans on completing the marathon in one go this year.  
My dad's positivity has inspired me to push through and put in the effort to run a few miles.
"I would absolutely recommend Marathon in a Month to anyone. Any effort at all is brilliant, and what's great is there is no rush, even by completing a mile a day you will have it finished in a month. It's a little bit of effort that can have an enormous effect on somebody going through cancer."
The Irish Cancer Society's Marathon in a Month is proudly supported by Aldi.
Take on the challenge to help support people affected by cancer. Walk, jog or run the 42km distance over a day, week or throughout the whole month of July. Register now!