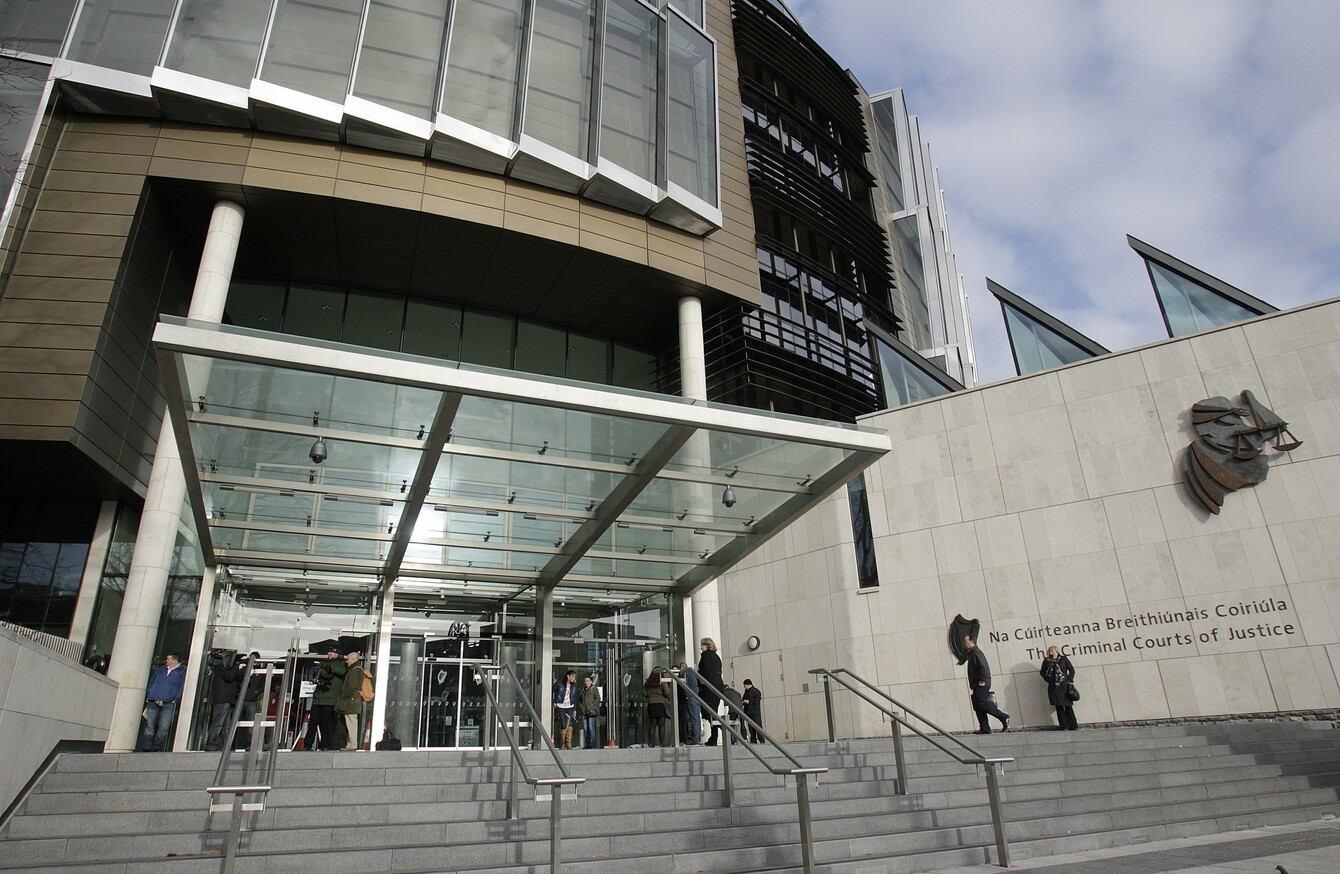 Image: PA Archive/Press Association Images
Image: PA Archive/Press Association Images
A MAN HAS been jailed for 10 years for threatening, assaulting and raping his wife as their marriage was breaking down in 2014.
Sentencing the 42-year-old in Dublin Central Criminal Court today, Justice Isobel Kennedy said the assaults were "cowardly" and "brutal".
"The crime of rape is an attack upon the bodily and psychological integrity of a woman," she said.
She said these attacks had taken place in the context of a marital breakdown but said this did not excuse or justify his conduct.
"It was terrible for his wife," she said.
She was in the impossible position in ensuring her son had access to his father while protecting herself against him.
The 42-year-old accused is only the third person to be convicted for marital rape since rape within a marriage was made illegal in 1990.
Threats
In June at the Central Criminal Court a jury of 11 men and one woman convicted him of raping his wife in their home in May, 2014 and of threatening to cut her face. He was also convicted of threatening to kill the woman the next day over the phone.
He had previously pleaded guilty to attempting to cause serious harm to the woman and of assaulting her mother on 7 August 2014 during the hammer attack outside the mother's Dublin home.
The judge imposed a sentence of 12 years for the count of rape but suspended the final two years. She imposed lesser sentences for the other counts, but ordered they run concurrently with the rape sentence.
The victim's ordeal began at the start of 2014 when she told her husband of nine years that she wanted a separation.
Marriage under strain
Their marriage had been under strain for some time. The man was jealous of the woman's successful career and believed she wasn't spending enough time at home. He was also unhappy she was still breastfeeding their child up to two years of age.
Mary Rose Gearty SC, prosecuting said he took the proposed separation "very badly".
On one occasion the woman returned home to find the man had poured petrol over the living room where he sat smoking cigarettes as their child slept upstairs.
On 25 May 2014 they were arguing when he picked up a carving knife and threatened to cut her face open. He then told her "right, upstairs".
He followed her up and said gardaí would never arrive on time if she called them.
He raped her in the spare bedroom while telling her to open her eyes and insisting they weren't separating.
The next day she went to the Family Court and obtained an interim barring order.
She did not disclose the rape until five months later because she couldn't bring herself to admit it, she said.
Shortly after she obtained the barring order, the man rang her at her parent's home and told her she was dead.
In the following weeks, the woman realised her husband was tracking her phone using an app and knew her location at all times. On one day in early June he followed her to her work, a supermarket and their son's crèche and said that next time he would bring a hammer.
On 6 August he rang her at home and said he was going to "end things tonight". The next day he showed up at her parent's house demanding to see their son.
The woman and her mother refused to let him in. He said he had a present for the boy in his car and returned with a hammer.
He attacked both women before passers-by intervened. His wife lost consciousness at one stage and was covered in blood afterwards. Both victims suffered lacerations.
A passer-by set his dog on the accused who swung the hammer at them. The dog owner then chased the accused away and gardaí found him nearby hiding behind a jeep.
Gearty said at one stage the accused blamed "black magic" and "the occult" for the hammer attack. He said during interview it was out of character for him.
'Suffered greatly'
Padraig Dwyer SC, defending, said his client will find prison very difficult as a foreign national who is far away from his family. He said the accused was going through a depressive episode at the time and suffered greatly by being separated from his son.
Last week the woman read a powerful victim impact report to the court where she said the attacks will stay with her forever.
"I knew that night there was nothing I could do to stop him," she said, speaking of the rape.
The rape left me with a complete sense of powerlessness , like everything of myself had been taken away from me.
"I felt so broken and for a long time, angry with myself for what I saw as letting it happen," she said.
Referring to the hammer attack in August 2014, she said that before becoming unconscious she feared that she was going to be murdered in front of her son after seeing the "cold determination and focus" of her husband.
"I will never forget, before I went unconscious, looking down at the door of the room where (my son) was sleeping and thinking, 'Whatever happens now, don't come out, don't see this,'" she said.
I believed in that moment I was going to die. I know if it wasn't for the actions of (a passer-by) I may not be alive.
"All my family will be forever grateful to him."
Her husband had his barrister read a letter of apology to the court for the hammer attack but made no reference to the rape or other charges. He said he was "utterly reckless" and blamed the "alienation, humiliation and emasculation" he said he suffered during the breakdown of their relationship.
Dwyer SC said his client was judged to be at a low risk of committing future violence and that he was ashamed of his actions.
Ms Gearty contested this, saying the accused had made phone calls from prison to his wife which showed he "does not have a positive attitude towards her". The court heard she is terrified of him getting out of prison.