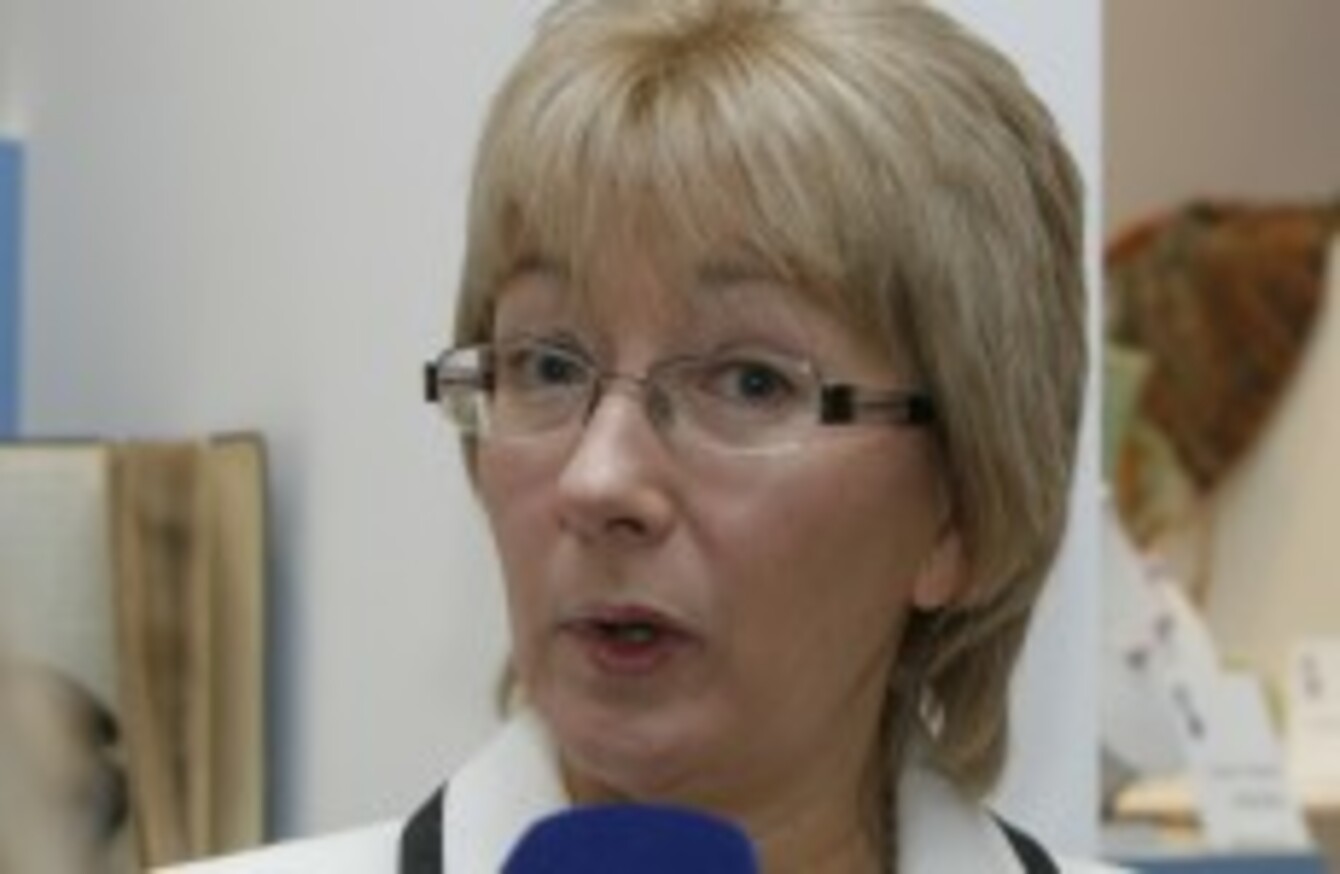 Image: Mark Stedman/Photocall Ireland
Image: Mark Stedman/Photocall Ireland
THIS MORNING IT looked like a dead cert: Kate Feeney would be the only Fianna Fáil candidate running for a seat in the Blackrock constituency of Dublin.
"It is a one-person ticket and Kate Feeney is the candidate," a Fianna Fáil spokesperson told TheJournal.ie this morning. They went on:
"Nobody has been added to the ticket in Blackrock."
But just a few hours after the deadline for nominations for the local elections passed, it emerged that former Fianna Fáil minister Mary Hanafin was making a bid to run in the local elections.
Hanafin lodged nomination papers today with Dun Laoghaire-Rathdown County council to run in the Blackrock ward. The deadline passed at noon.
Here is the full list of nominees. Hanafin's nomination states:
But it appears that this was not a case of Fianna Fáil adding a second person to the Blackrock ticket.
The situation took another turn when TheJournal.ie contacted the party for an update. The party spokesperson informed us:
The Fianna Fáil National Constituencies Committee reviews the candidate strategy across the country on an ongoing basis. Following encouraging indicators, the Committee decided to explore the possibility of securing two seats in the Blackrock LEA. As part of this process, Mary Hanafin agreed to stand as a candidate.
They said that after further analysis and following discussion with Feeney, the Committee met on Friday evening and decided that securing two seats was unlikely and that the party "should proceed with its original one candidate strategy".
Mary Hanafin was informed of that decision on Friday evening in the clearest possible terms and has been made aware that there will be only one Fianna Fáil candidate in the Blackrock LEA, Ógra President Kate Feeney.
In recent months Hanafin has been outspoken in her criticism of Fianna Fáil's performance in opinion polls in Dublin.
"Brutal" and "absolutely appalling" were the choice phrases she used in April.
But she indicated that all was not lost for Fianna Fáil, saying in one interview that the reaction of people on the ground "is very encouraging and positive".
Throughout her years in government, Hanafin had a range of portfolios – she was Minister for Education and Science (2004), Minster for Social and Family Affairs (2008), Minister for Tourism, Culture and Sport (2010), and Minister for Enterprise, Trade and Innovation (2011).
In the 2011 general election, Hanafin lost her seat to Richard Boyd Barrett of the United Left Alliance.
Neither Hanafin nor Feeney returned phone calls this afternoon.