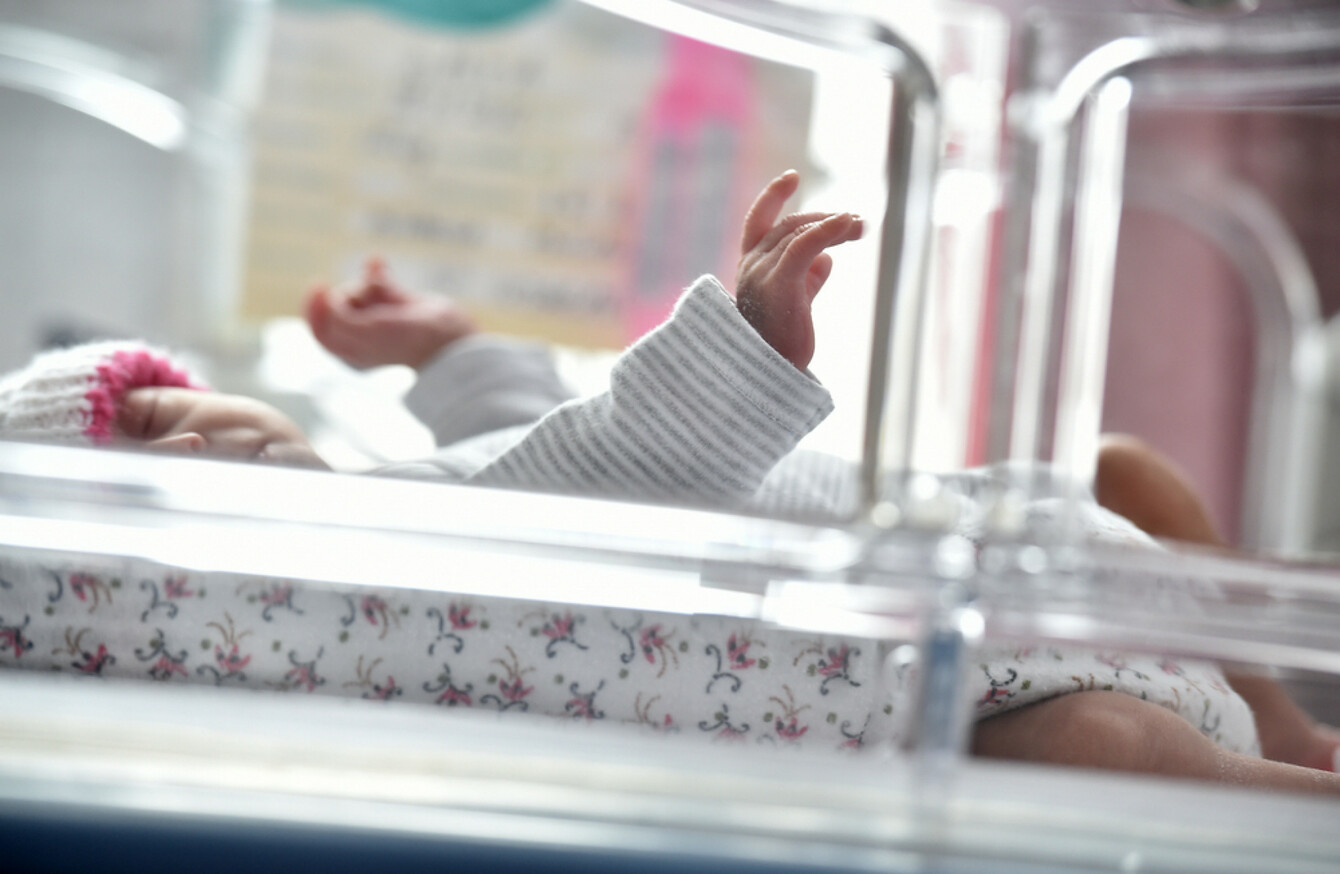 Image: Shutterstock/UzFoto
Image: Shutterstock/UzFoto
MATERNITY HOSPITALS IN Ireland are forced to take additional measures in caring for women and newborns because of Ireland's two-week heatwave.
University of Limerick's Hospitals Group said that  it's management was "acutely conscious" of the discomfort and was giving advice to mothers on how to manage in the oppressive heat.
Mothers are encouraged not to overwrap their baby, feel their baby's skin regularly to check how hot the baby is, and inform midwife if concerned.
Mothers are encouraged to regular feed their baby to ensure he/she remains hydrated, and are also encouraged not to place baby in direct line of fans and or an open window.
The information leaflet called 'Safe sleep for your baby – Reduce the risk of Cot Death' is provided to all mothers on the postnatal ward.
The hospital group, which oversees the University Maternity Hospital Limerick, said that many Irish maternity hospitals had outdated air conditioning systems.
"Like many maternity hospitals in Ireland, much of the inpatient accommodation in University Maternity Hospital Limerick is located on out-dated multi occupancy wards without modern air conditioning.
In UMHL air conditioning is available in the following areas Theatre, Neo Natal Unit, Main Reception and Education Room 1. Fixed fans are available in the ward areas and some mothers are also choosing to bring in their own.
The hospital has increased hydration rounds and windows and doors are opened "where safe for patients and staff". Patients are encouraged to remain mobile, wear light clothing and take regular cool showers. Artificial lighting has been turned off in some places.
A spokesperson for Cork University Maternity Hospital said that it's aware of the challenging conditions experienced by patients and staff.
"Mobile air conditioning units have been installed, and the hospital is enhancing the ventilation and cooling of corridors and wards. CUMH will continue to closely monitor ward temperatures while the current heatwave persists."
A spokesperson for the Coombe Women & Infants University Hospital said although they haven't had complaints, they have been taking extra "proactive" measures such as keeping people refreshed with cool water.
"Every ward in the Coombe has a water cooler. Fresh jugs of water are given to patients on all wards each morning and evening, and further top-ups on request.
"Patients are advised to keep hydrated and air is kept circulating by opening the windows and keeping the blinds down."
It said that although one or two women have brought electronic fans in for labour, in general there's been "no evidence of this on the wards".
It added that it was "keeping a very close eye" on the temperatures of newborn and sick babies because of the weather.
The heat means that we are using more sheets than blankets to wrap babies in.
It also raised the air conditioning issue, saying that when the Coombe was first built 51 years ago, air conditioning was not included in the design.
"Capital development projects in recent years have since included air conditioning in critical areas such as Outpatients, the new build section of the Delivery suite, the Neonatal Intensive Care Unit and the Special Care Unit," the statement said.
A spokesperson for the Rotunda Hospital said:
"Air conditioning units have been provided throughout the Hospital as required to ensure the comfort of mothers, babies and staff. During the recent warm weather, the Rotunda Hospital sourced an 11 additional mobile air conditioning units. All aspects of a patient's care is monitored closely whilst an inpatient at the hospital. Each ward has a water cooler and extra scrub suits, if needed, to allow staff to work more comfortably."
The National Maternity Hospital was also requested for comment but didn't reply at the time that this article was published.