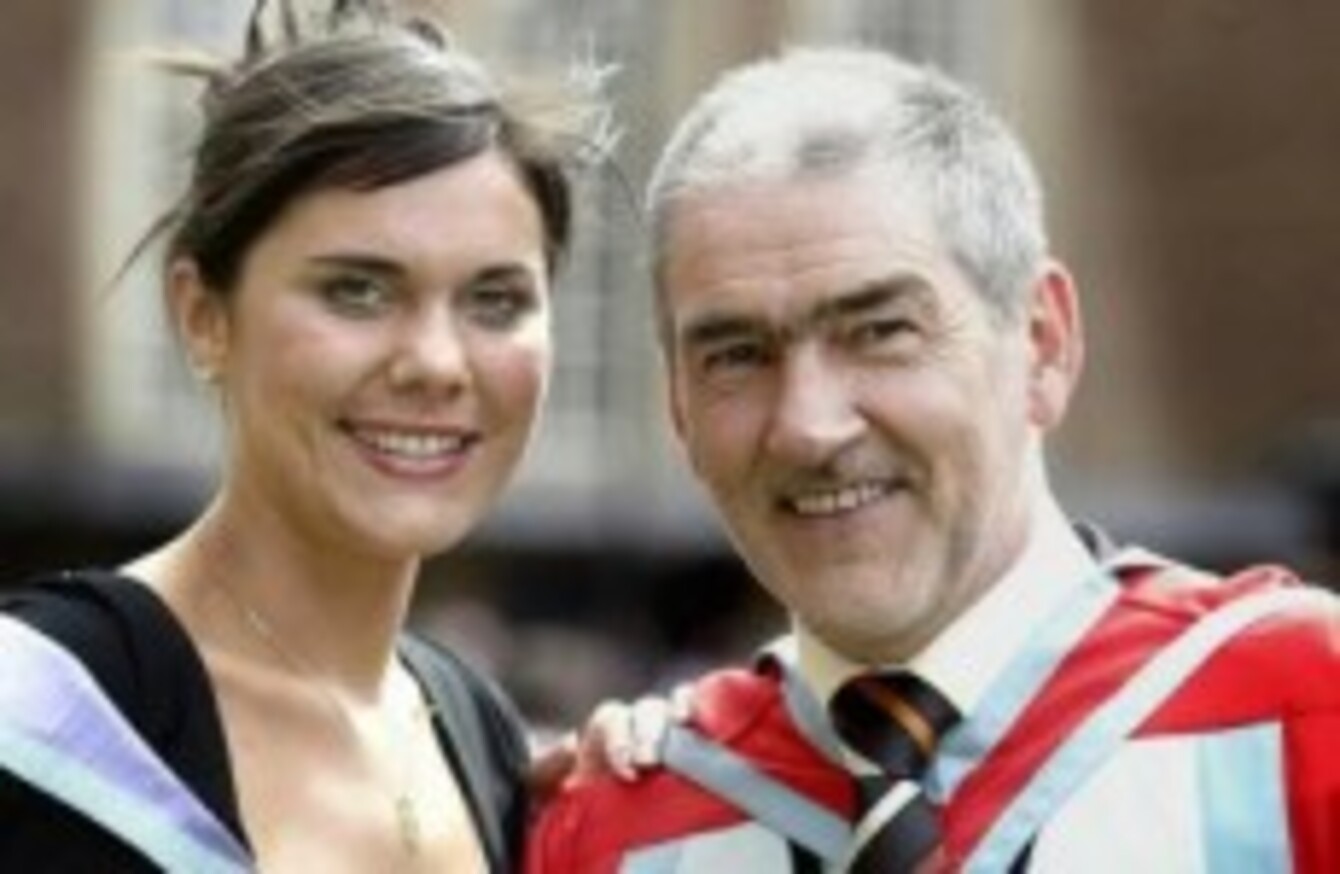 Michaela Harte with her father Mickey Harte.
Image: Handout/PA
Michaela Harte with her father Mickey Harte.
Image: Handout/PA
THE POLICE CHIEF responsible for heading up the investigation into the murder of Michaela Harte has told TheJournal.ie that he is confident a breakthrough will have been made in the case by this afternoon.
The 27-year-old, who is the daughter of Tyrone football manager Mickey Harte, was found dead in the bathroom of her hotel in Mauritius by her husband, where she was on honeymoon.
Michaela had married Down footballer John McAreavey just 12 days ago. He is not a suspect, the officer heading up the case, Yusef Soopun said.
A post-mortem was carried out earlier this morning and established that Michaela was strangled. There was no evidence of a sexual assault.
Police officer Soopun told TheJournal.ie that a list of six potential suspects had been identified, and were being interviewed.
We are working very hard on and we are confident the case will be solved by this afternoon.
Yesterday, Mickey Harte and her husband's uncle, Catholic Bishop of Dromore John McAreavey, who officiated at her wedding, issued a joint statement about the death:
We wish to confirm that we have received confirmation this afternoon that Michaela, married on December 30th, 2010, to John McAreavey, was killed today in Mauritius where the couple were on honeymoon. We ask for prayers for Michaela, John and their families and loved ones. Both families are deeply shocked and devastated by this tragic news, and they ask for privacy and space at this time of profound grief.