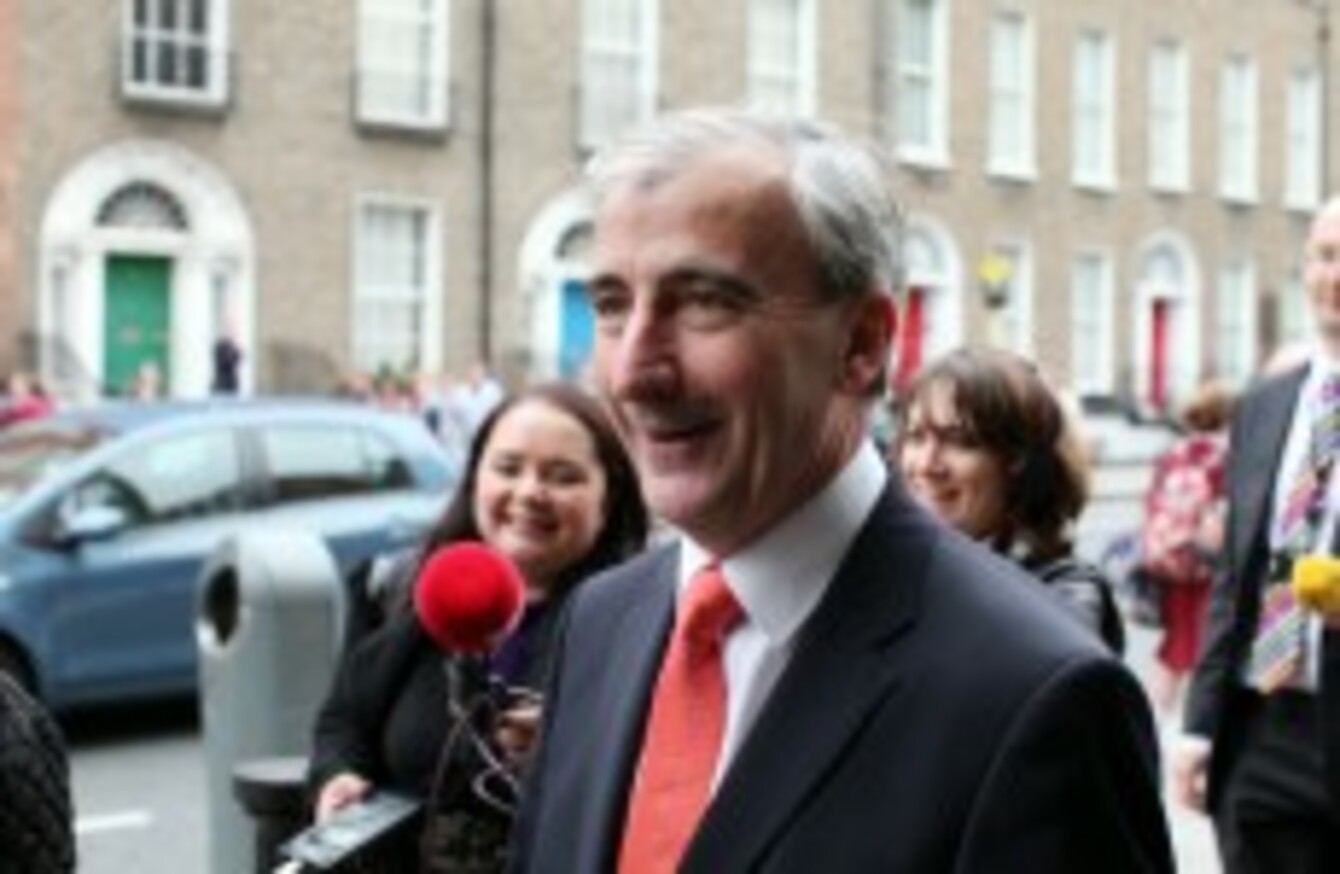 Mitchell arriving before the debate
Image: Stephen Kilkenny – LightCurvePhoto.com
Mitchell arriving before the debate
Image: Stephen Kilkenny – LightCurvePhoto.com
GAY MITCHELL HAS come under fire from his presidential rival Martin McGuinness after suggesting that he would take join the British Commonwealth in exchange for Irish unity.
At this afternoon's seven-way presidential debate, Mitchell said he would be "disposed to the idea" of rejoining the Commonwealth "if it was the price of a united Ireland". He added that we have to stop thinking about the issue with "blinkers on".
But speaking to reporters after the Today FM debate, McGuinness hit out at Mitchell's words, branding them "pathetic". He added: "We're a Republic, we're very proud to be a Republic, and I don't think we want to have our President be subservient to any king or queen from anywhere else in the world."
Mitchell was also criticised afterwards by Independent candidate Mary Davis, after speaking about his ambitions to bring the Olympics to Dublin and appearing dismissive of the Special Olympics which were held in Ireland in 2003.
Davis, who was director of Special Olympics Ireland at the time, said Mitchell's words were insulting. "I felt it was an insult to many of the 30,000 volunteers and family members," she said. "The pride that we brought to Ireland during that time – even President McAleese herself said."
Davis added that the Special Olympics "wasn't about the big event that would have been Gay's interest at that time. It was about the impact of those games in terms of providing opportunities to those with intellectual disabilities."