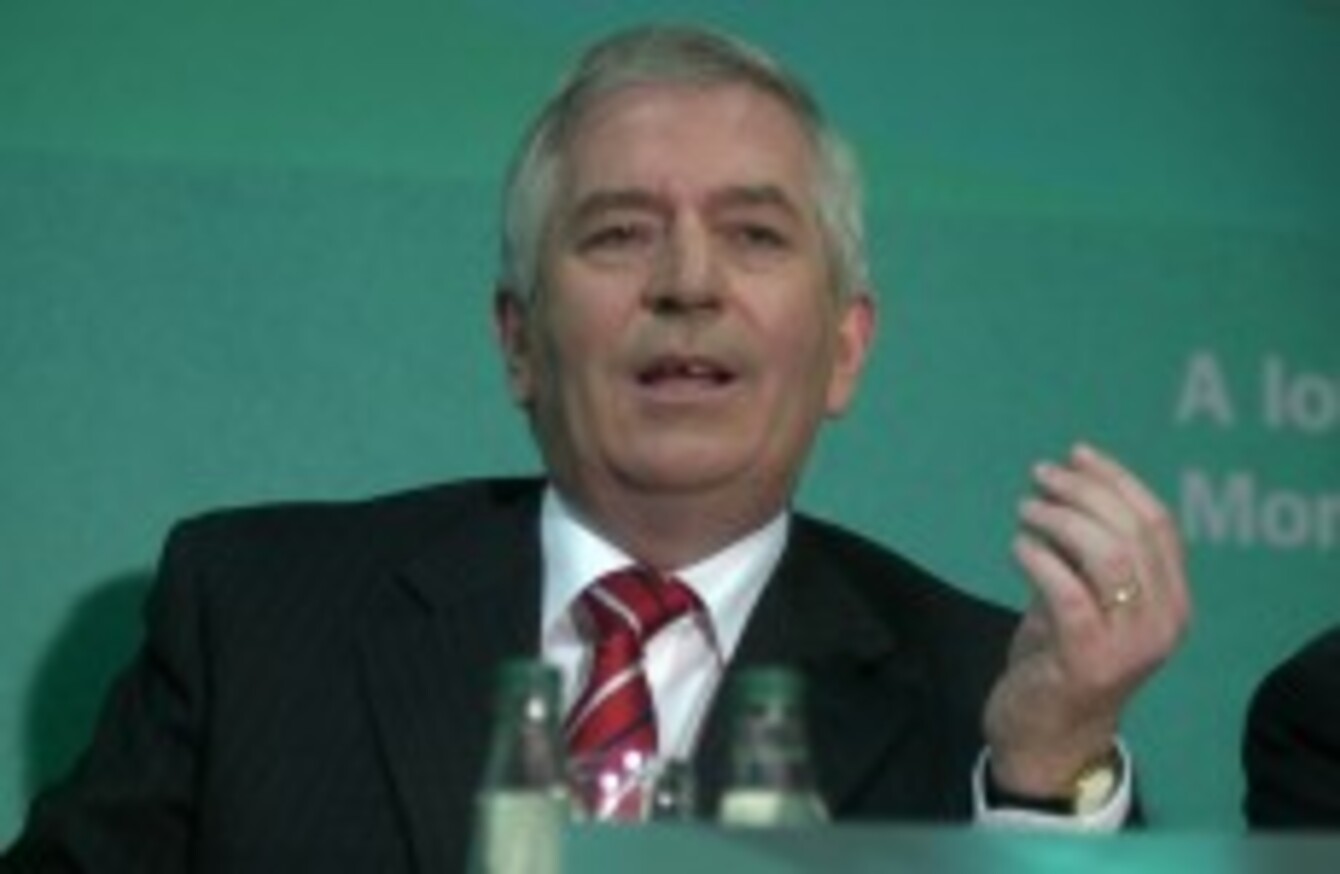 Charlie McCreevy in his prime back in 2002.
Image: Mark Stedman/Photocall Ireland
Charlie McCreevy in his prime back in 2002.
Image: Mark Stedman/Photocall Ireland
CHARLIE MCCREEVY'S MEETINGS with property developers and bankers during the peak of the economic boom prove the need for a register of lobbyists, an Irish MEP has said.
The then-Minister for Finance met with businessman Sean Quinn, developer Bernard McNamara, AIB chief executive Michael Buckley and the developers behind Treasury Holdings in 2003, according to newly-released documents.
McCreevy's diary for the year was obtained by Gavin Sheridan of TheStory.ie through a Freedom of Information request and posted on the website today.
Labour MEP Nessa Childers has expressed shock over the meetings McCreevy held with major bankers and developers.
"These businessmen were of course lobbying for special favours for their property interests, at the expense of young people trying to buy a home at the time," said Childers.
She said that the meetings proved the need for a mandatory and effective register of lobbyists, which would involve Ministers publishing details of all relevant meetings online. She added:
We need transparency around who is lobbying our Ministers and for what they are lobbying.
McCreevy was forced to resign from the board of a banking firm after an EU ethics committee found a conflict of interest with his work as an EU commissioner in charge of financial regulation.
Fianna Fáil responded by saying they had already published a Bill in January proposing a new system of regulation for the lobbying industry in Ireland.
Speaking at the time, Fianna Fáil TD Niall Collins said that the Bill was about political reform.
"This is not a party political issue – if the Government parties take forward this Bill it will be to the benefit of all parties and our entire political system".