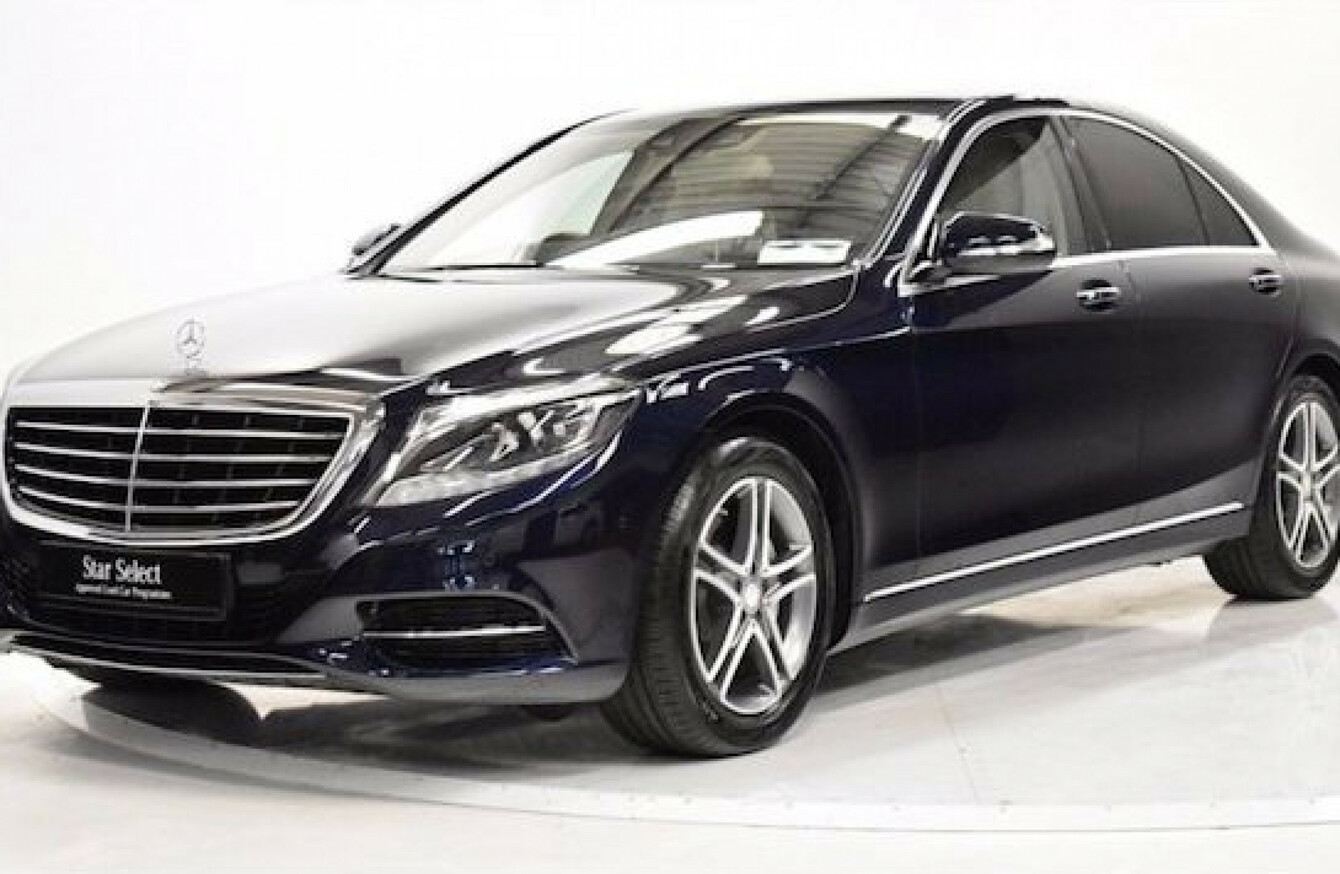 What's this then?
This is the Mercedes-Benz S-Class executive saloon and this particular model is the S350d and is priced at €87,950.
That's a lot of cash! What's so special about it?
The Mercedes-Benz S-Class symbolises the ultimate in driving comfort and elegance. Being the flagship model, it shows off exactly what Mercedes-Benz can do when it comes to building cars. It is packed full of magnificent features; the latest and greatest technology; and outstanding performance and driving dynamics. It really is one of the best executive cars on the market.
Any standout design features?
This updated version of the S-Class gets a redesigned front grille with impressive new tech in the form of Multibeam LED headlamps with what Mercedes calls 'Ultra Range High Beam'.
These lights have an automatic dipping and dimming feature and the beam shape alters depending on the vehicles ahead and oncoming traffic. Illumination by the illuminati, it would seem.
And what powers this Mercedes-Benz S-Class?
This modestly facelifted S-Class S 350 d debuts Mercedes' sensational new diesel. The 3.0-litre straight-six turbocharged diesel engine produces a more than adequate 286hp and 600Nm of torque which effortlessly propels the large executive saloon down the road, making the car feel far lighter than it should. Watch that speed dial!
Does the Mercedes-Benz S-Class have any luxurious touches?
It has more luxurious touches than you can shake a diamond-encrusted stick at. To protect your wealthy lungs there are dust and noxious gas sensors ensuring that virtually all pollutants remain outside.
The interior is also finished in butter-soft leather and classic wood and the automatic climate control system allows the driver and front passenger to set temperature, air volume and air distribution independently of each other.
You can even personalise the interior to suit your mood as there are 64 ambient light colour profiles. Sure you could even match the cabin to your bespoke tailored threads.
But who would drive this car?
The Mercedes-Benz S-Class is for those who want a luxury car to drive themselves. Those who like to be up front and in the business seat and not in the back whilst Jeeves is at the helm having all the fun.