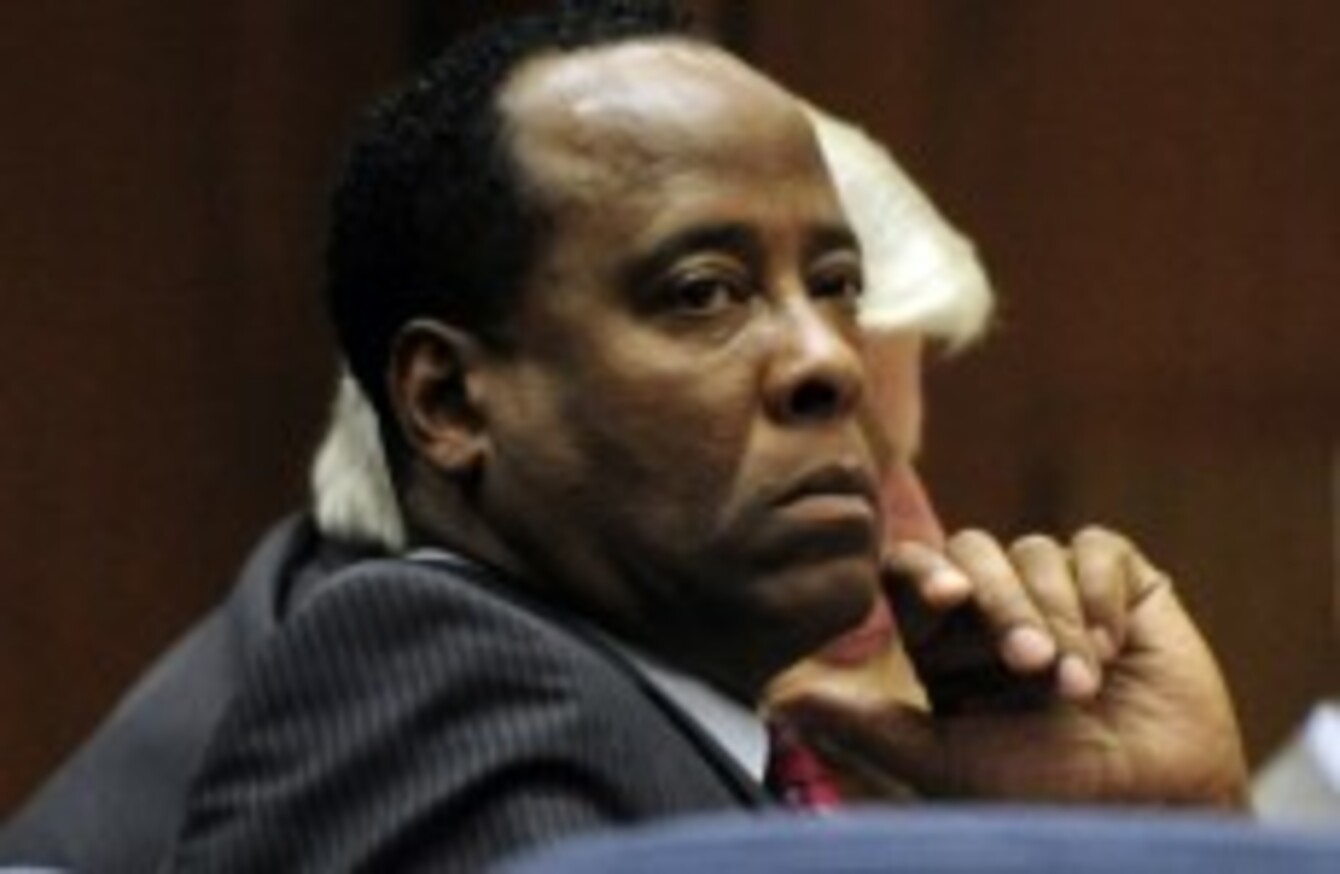 Dr Conrad Murray in court on Tuesday.
Image: AP Photo/Paul Buck/PA Images
Dr Conrad Murray in court on Tuesday.
Image: AP Photo/Paul Buck/PA Images
MICHAEL JACKSON'S doctor broke down in tears during defence testimony at his trial for the involuntary manslaughter of the late pop star yesterday.
Authorities accuse Murray, 58, of administering a fatal dose of the powerful anaesthetic propofol to Jackson just prior to his death in 2008 and of botching attempts to resuscitate him.
Murray denies the accusations, saying that Jackson gave himself the drug.
Five former patients of Dr Conrad Murray told the court that they believed the doctor saved their lives, with one man, Gerry Causey, pausing in the courtroom to shake Murray's hand.
Under questioning, the former patients said that they had not been treated for sleep issues, but added that they do not believe the charges brought against Murray.
The final witnesses being called by Murray's defence team are scientists and include experts on propofol and on addiction. The expert on the drug, Dr Paul White, may be called on by Murray's lawyers to explain how Jackson could have given the drug to himself.
Another expert on the drug, Dr Steven Shafer, told the court last week that doctors should not leave the room while a patient is anaesthetised. Shafer also claimed that "virtually none" of the best practice safeguards were in place when that final dose was given to Jackson, E! Online reported.
A sleep expert had earlier told the trial that the combination of drugs used to treat Jackson's sleep issues was a "recipe for disaster".
If convicted, Conrad faces up to four years in jail and the loss of his medical licence.
- Additional reporting by the AP