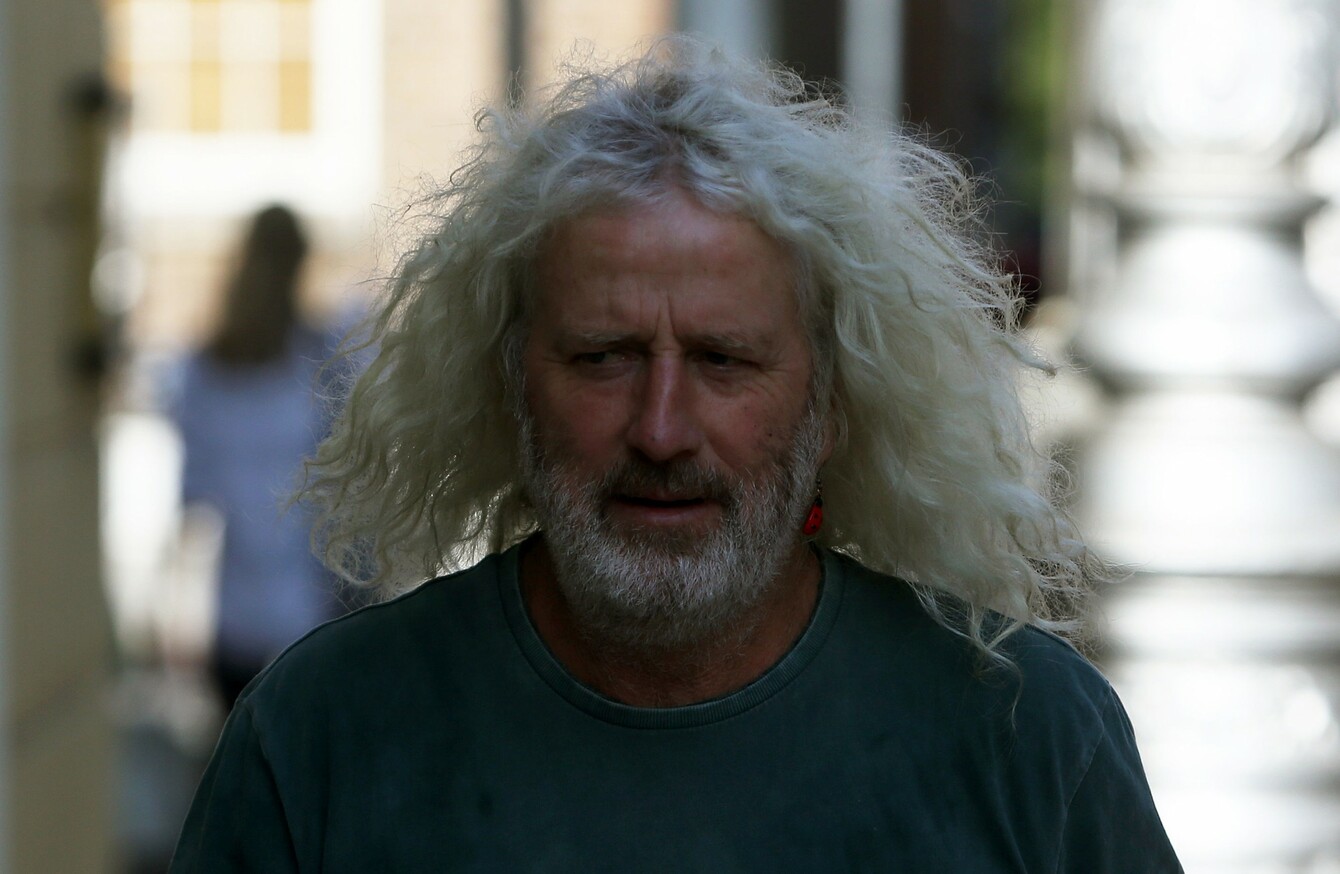 Image: Brian Lawless/PA Wire
Image: Brian Lawless/PA Wire
MICK WALLACE HAS remained defiant on leaving prison after being jailed for the non-payment of a fine, stating he is still "absolutely not going to pay it".
In April, Wallace was fined €2,000 after being found guilty of breaching airport regulations when he entered a restricted area at Shannon Airport during a protest on 22 July 2014.
The Wexford deputy presented himself at Clontarf Garda station by appointment this morning where he was arrested and taken to Limerick prison.
He was given temporary release on condition of good behaviour at 4pm today having been processed by the Prison Service.
Speaking to RTÉ Radio 1′s Drivetime from outside Limerick Prison this evening, Wallace said he was not kept in a cell but in a room in the facility for a number of hours.
"Nothing [happened] really," he said. "I was just taken in for a few hours and they told me I was being let go. It's called temporary release, as far as I know."
He was not handcuffed or fingerprinted and did not have legal representation.
Wallace revealed that he did not know he was going to be detained at the station this morning.
"I didn't realise I was going to be arrested there and then," he explained.
Obviously I anticipated I would be at some stage. I was asked to call around there at 11.30am today so I went. I discovered then that I was being arrested and brought to Limerick.
"They knew I was going to be arrested, I didn't understand it that way, maybe that was my problem."
The deputy asked the arresting gardaí if he could go to his house "200 yards from the Clontarf station" to pick up some books and clothes ahead of the journey. They granted his request.
Defiant
While in Limerick Prison, Wallace said he was told by officers that about 20 other people had turned up over the non-payment of fines but were also processed and sent away.
He was emphatic in his answer that he will not pay the €2,000, stating that he "completely disagrees with the judgement of the judge".
"We jumped over the fence to keep the peace, not break it," he said, referring to fellow TD Clare Daly who now expects to be arrested.
We will continue to highlight that it is outrageous Shannon is still being used as a US military base.
Wallace said he does not have a phone so is unaware of Daly's current situation.
Will he go back to jail?
Under the conditions of temporary release, Wallace can be re-arrested and imprisoned at any time. However, such an event would be unusual.
Wallace is planning to return to Dublin by train this evening as he "didn't ask" gardaí for a "lift home".