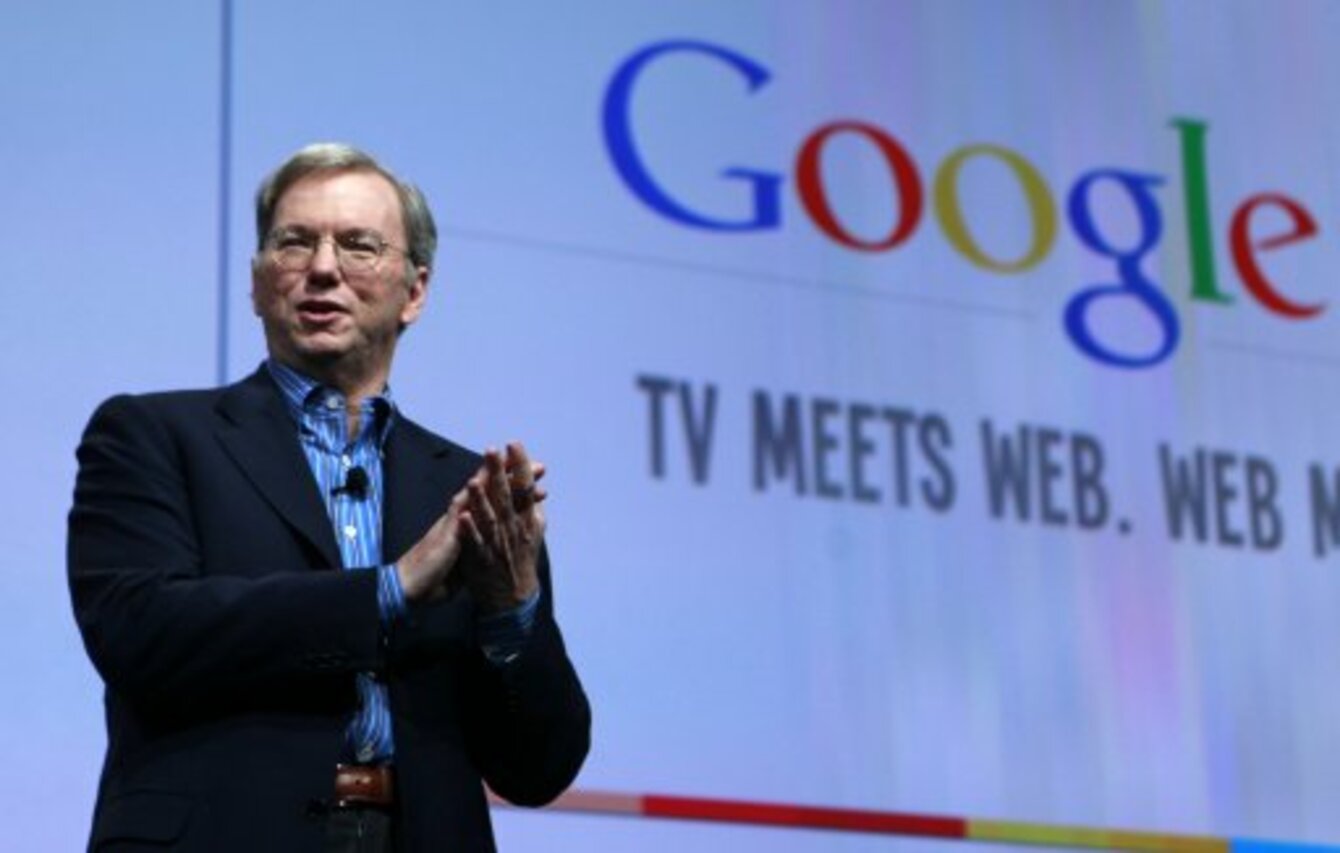 Image: Google CEO Eric Schmidt
Image: Google CEO Eric Schmidt
AMERICAN TELEVISION HOST Jon Stewart is the latest in a line of critics to blast the proposals made by Google and Verizon, a US Internet Service Provider, regarding internet traffic.
The companies have joined up to deal with what they call the "thorny issue of network neutrality", which would consist of a tiered system of information access for users.
The proposals have worried and enraged internet users who believe that compromising net neutrality will destroy the internet as we know it, which is currently a level playing field that allows all users to access information they want.
Speaking on his programme, The Daily Show, Stewart accused Google of "flip flopping" on the issue. He said that while "Google doesn't get to write laws", the company does operate beyond the confines of a simple internet search engine:
They just photograph and post where everybody lives and republish every book ever written and negotiate with the Chinese government while building floating data centres in the ocean…
Last week a  group of protesters gathered outside Google's headquarters in California to protest against the proposals. Protesters were especially angry about the agreement that wireless networks shouldn't be subject to the same net neutrality restrictions as wired networks.
Calling on Google to live up to its informal motto of "Don't be evil", the protesters brought 300,000 signed petitions from users all over the world who disagree with the proposed plans.
Google have said that they support the principle of net neutrality and that the idea of a tiered system is simply a proposal.
Read the Google-Verizon agreement here.
Users can let their feelings on the matter be known at googlepublicpolicy.blogspot.com