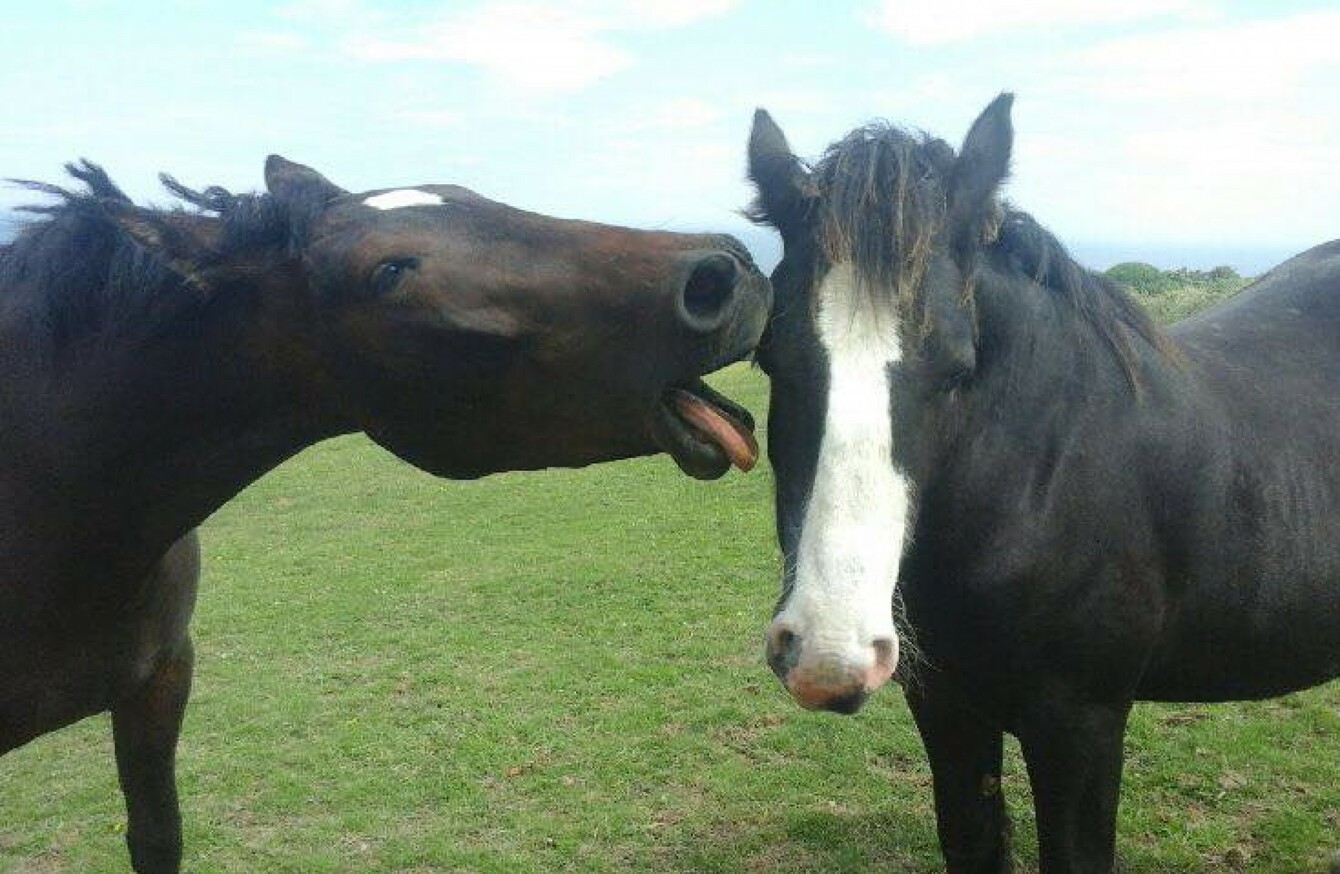 Two horses (Daniel and Barry) who were rescued and have now been rehomed.
Image: My Lovely Horse
Two horses (Daniel and Barry) who were rescued and have now been rehomed.
Image: My Lovely Horse
OVER 2,000 HORSES were destroyed in Dublin over a three-year period due to mistreatment and experts have said that the capital is at crisis point.
Figures have revealed how from 2013-2015, there were 2,400 which were taken from owners or abandoned in the capital. Of these, around 85% were euthanised. This cost the council €1,068,000 over the three-year period. However, the Department of Agriculture also paid significant amounts to facilitate the collection and destruction of the animals.
For example, in 2014 the Department paid €467,143 bringing the total cost to the taxpayer that year to €921,933. The Department's figures for 2015 and 2016 were not readily available however, it is thought to be around the same.
Martina Kenny is one of the founding members of a group which is attempting to change how the neglected animals are dealt with. My Lovely Horse Rescue (MLHR) is made up of volunteers who rescue, rehabilitate and re-home Ireland's neglected, abandoned and abused horses, ponies and donkeys.
Kenny believes that the attitudes of locals in certain areas of Dublin is contributing to the systematic abuse and neglect of animals.
There are animals left dying in fields across Dublin every day. We get callouts all the time and it's heartbreaking to see what has happened.
"There was one horse we tended to before St Patrick's Day. We came across the body of a horse in a field and beside it another one was dying.
"A child had just left it there and tried to fix its hoof but it didn't work. There was a rug on her but it was soaking through. She didn't have enough energy to stand. She was put down in the end."
Kenny, along with the other volunteers at MLHR, have been pleading their case with gardaí and local reps and discussing what can be done to decrease the number of animals which are left to die on the sides of roads and in fields across the city.
"We'd either like to see horses banned in urban areas or if that's not feasible, then the Government needs to be tougher on where horses can be kept," Kenny added.
The group is also trying to educate gardaí on what they can do to help the animals if they are called to the scene of anti-social behaviour, be it sulky racing or other horse-related incidents. Under current guidelines, officers call the pound and the animal is taken in. It is usually put down hours later.
https://www.facebook.com/MyLovelyHorseRescue/videos/1376213625771390/
As an organisation which receives reports from members of the public regarding horses on a daily basis, Kenny said the volunteers are not seeing any slow down in the levels of reckless ownership.
"When it is so easy for horses to be replaced, simply seizing them is not going to stop the problem. That's why we are calling for a wider awareness around existing legislation and better communication between the different stakeholders. It is also worth noting that there were 4,923 horses seized across Ireland in just one year and most were put down."
The law
There are currently strict laws in place which govern the ownership of horses. If you own or keep a horse or similar animal, it must be microchipped and must have an official identification document, known as a horse passport. You are liable for any injury or damage caused by your horse to other people or to property.
Anyone permitted to have a horse in a public place must ensure that it is wearing a bridle and is under adequate control. It is illegal to allow a horse to graze, feed, stray or remain in a public place without the consent of the local authority.
If you wish to ride your horse on a public road, you may do so provided that the horse has a licence, is fitted with a bridle and is under the control of someone over 16 years of age.