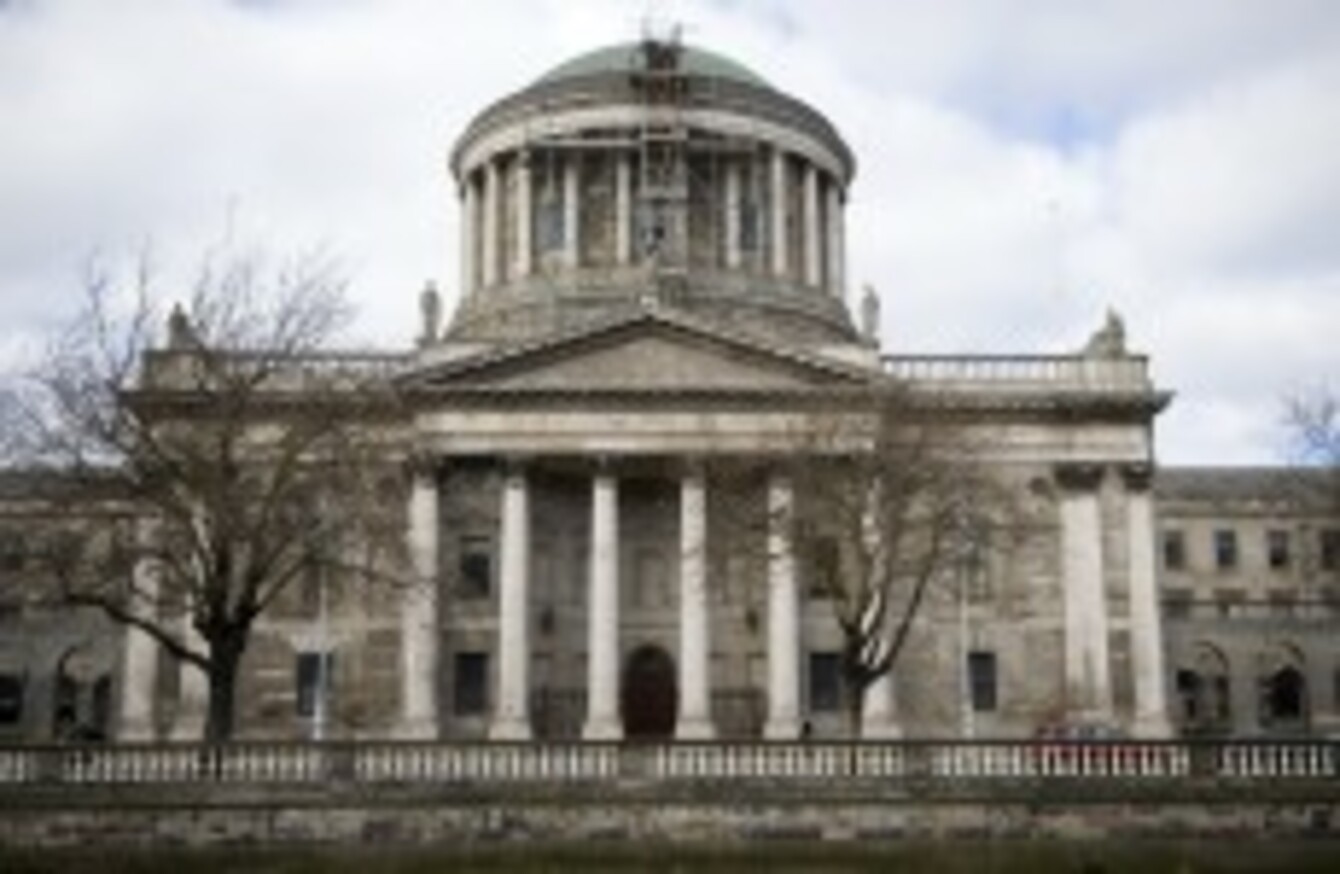 Image: Laura Hutton/Photocall Ireland
Image: Laura Hutton/Photocall Ireland
THE FAMILY OF a blind 13-year-old boy who was awarded €3.2 million in a High Court settlement yesterday have spoken of their relief after a court battle lasting more than a decade.
Teenager Noel McCarthy had sued the HSE and consultant opthalmologist Gerard O'Connor through his mother over an alleged delay in surgery for an eye disorder diagnosed shortly after his birth. The teenager is now permanently blind.
In a statement, Noel McCarthy's parents said their son had been "badly let down during the first few weeks of his life".
"Just a matter of hours before the case was due to start [on Tuesday], Mr O'Connor and the HSE admitted to our lawyers that they were responsible for Noel's blindness," they said. "This was not accompanied by any apology".
Noel was born prematurely at 25 weeks in August 2001 at Erinville Hospital in Cork and had a number of medical problems as a result of his early birth.
After being moved to Dublin hospitals for treatment, he was returned to Cork for further treatment under ophthalmologist Gerard O'Connor.
Noel's parents said that premature children can often go blind unless a condition known as Retinopathy of Prematurity (ROP) is monitored and treated, and there are guidelines in place for staff in how to deal with this.
"Unfortunately for Noel, the medical team at CUH failed in their obligations to [him]," his parents Tadhg and Abina said.
"Treatment was delayed and, as a consequence, Noel lost his sight and is now totally blind."
It must have been apparent to his medical team that they had failed in their obligations to our Noel.
However, we were led to believe that Noel had developed the condition associated with his prematurity and that he was blind as a result. No one told us that his blindness was caused by medical failures. Why we were not told this, we do not know.
His parents contacted solicitors over a "lingering doubt that Noel was not treated as he should have been" and the lawyers identified significant failures in the child's treatment.
They questioned why the HSE had repeatedly denied that Noel's blindness was caused by the lack of care provided to him at CUH.
"The hurt that we and Noel have experienced as a consequence of him being ill-treated has been compounded by the way we were subsequently misled. Thank God for the legal system that got Noel justice".